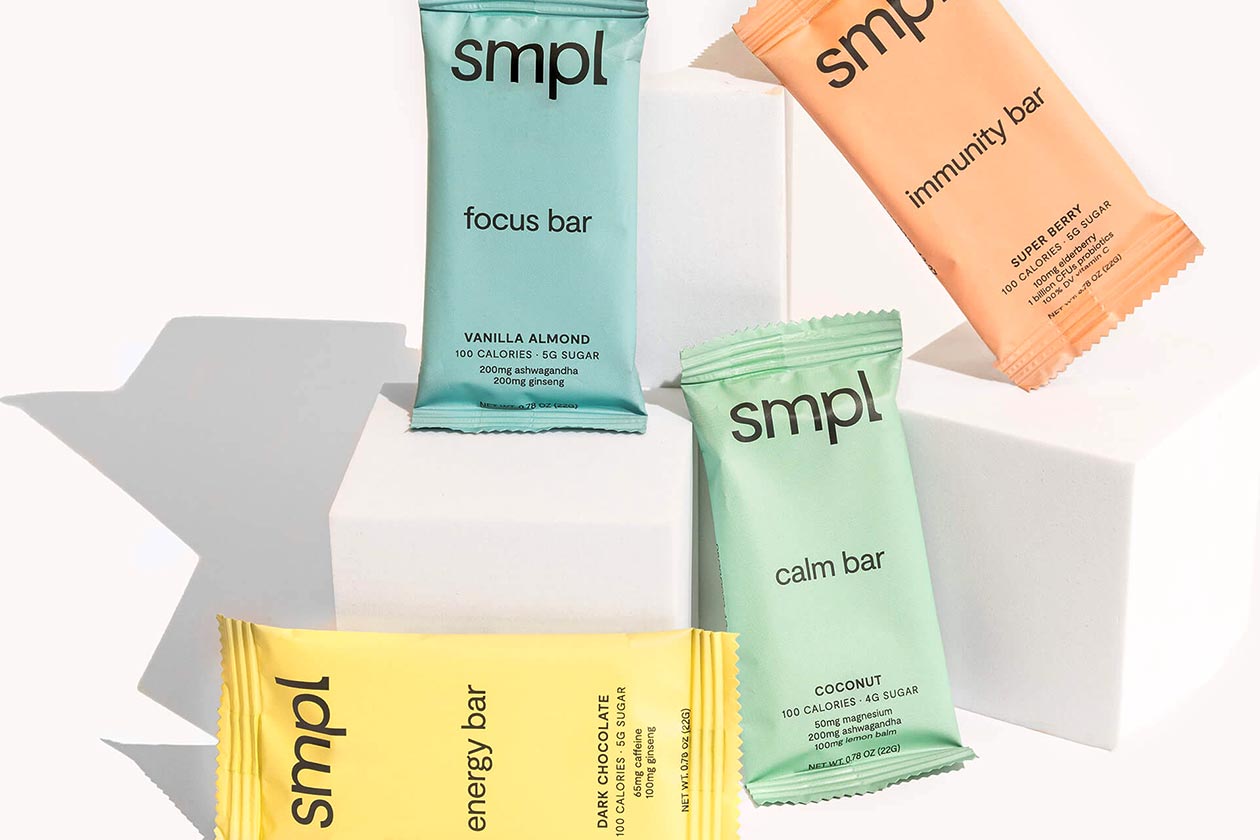 When we meet a functional brand that makes snacks in the traditional bar format and even those that opt for something a bit different like a cookie or chips, the goal is usually high protein or low calories. That is not the case with the recently released creative company Smpl which has a low-calorie bar made with real food ingredients, although nutrition isn't necessarily its focus.
Ingredients and nutrition
The Smpl selection consists of four different bars; Energy Bar, Focus Bar, Immunity Bar, and Calm Bar. They're produced with many of the same real food ingredients in almonds, quinoa, chia seeds, cacao nibs, and brown rice syrup. Their macros are about the same, too, with a small 22g bar packing 2 to 3g of protein, 5g of fat, 11g of carbohydrates, 4 to 5g of sugar, and 100 calories.
Snack bars with benefits
What makes the Smpl's functional bars different from one another is they're each infused with two to three ingredients for additional benefits. Energy Bar features a light 65mg of caffeine and ginseng for energy; Focus Bar has 200mg ashwagandha and ginseng for reduced stress and focus; Immunity Bar includes elderberry, probiotics, and vitamin C; and for relaxation and calmness, Calm Bar has magnesium, ashwagandha, and lemon balm.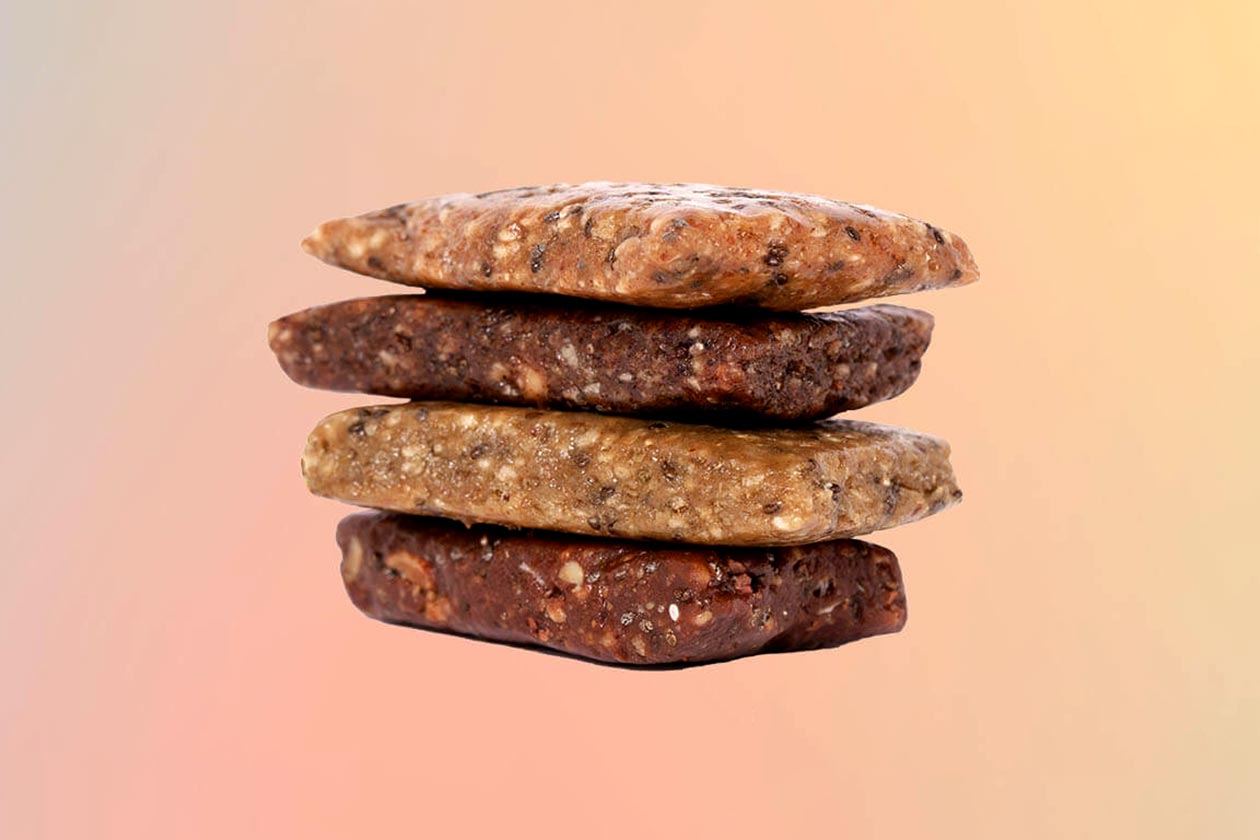 The Smpl family of snacks is essentially a variety of nutritious bars that give you convenient daily benefits, which is not something we've seen before from a bar. Each of the products also has its own individual flavor, so no two are the same, with Energy Bar being Dark Chocolate, Vanilla Almond for Focus Bar, Super Berry for Immunity Bar, and Calm Bar is Coconut.
Where to buy
For a closer look at the Smpl functional family, you can head to its website at livesmpl.com and purchase any of the products at $30 for a pack of 12, working out to a reasonable $2.50 a bar. If you'd prefer to try all of them and not buy a box of each, there is a variety bundle available where you get three each of the Energy, Focus, Immunity, and Calm Bars for that same price of $30.