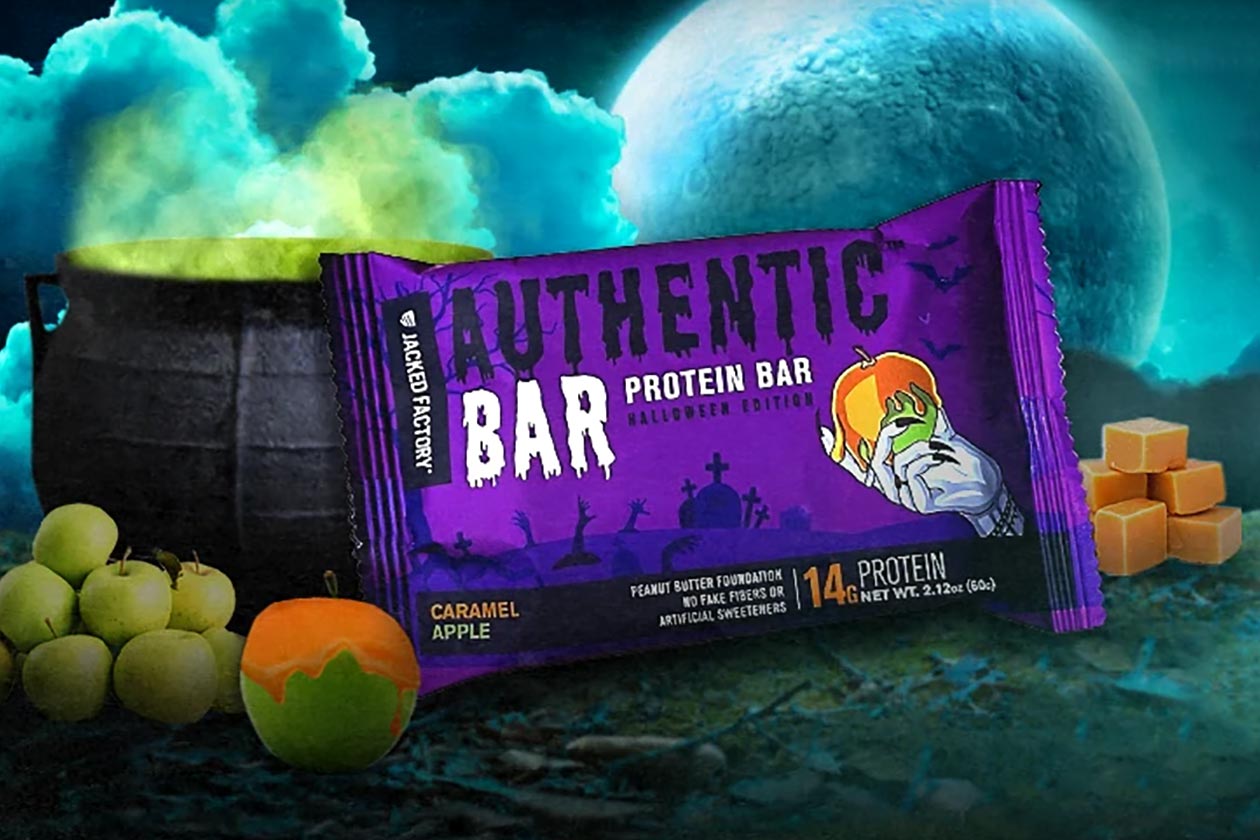 The absolutely delicious and most enjoyable nut butter-based bar out there, the Authentic Bar from Jacked Factory, has an all-new flavor on its menu this week, but it's not around for long. The smooth, sweet, and high-protein treat has received its first-ever limited-edition flavor, and being that we're just over two weeks away, it is, of course, themed around Halloween.
Jacked Factory has created a Caramel Apple Authentic Bar made with the product's usual main ingredients of peanut butter, honey, and whey isolate, and for taste, there are caramel bits and apple chips throughout. The macros on Caramel Apple are around the same as the Authentic Bar's other options with 14g of protein, 13g of fat, 28g of carbohydrates, and 280 calories.
As mentioned, Jacked Factory's Caramel Apple Authentic Bar is only available for a limited time, so once it's gone, that is it. You can purchase it starting today through the brand's direct-to-consumer online store in a box of a dozen protein bars at $24.99, which is a reasonable $2.08 a bar, with unfortunately no smaller six-pack option like the other seven flavors have.