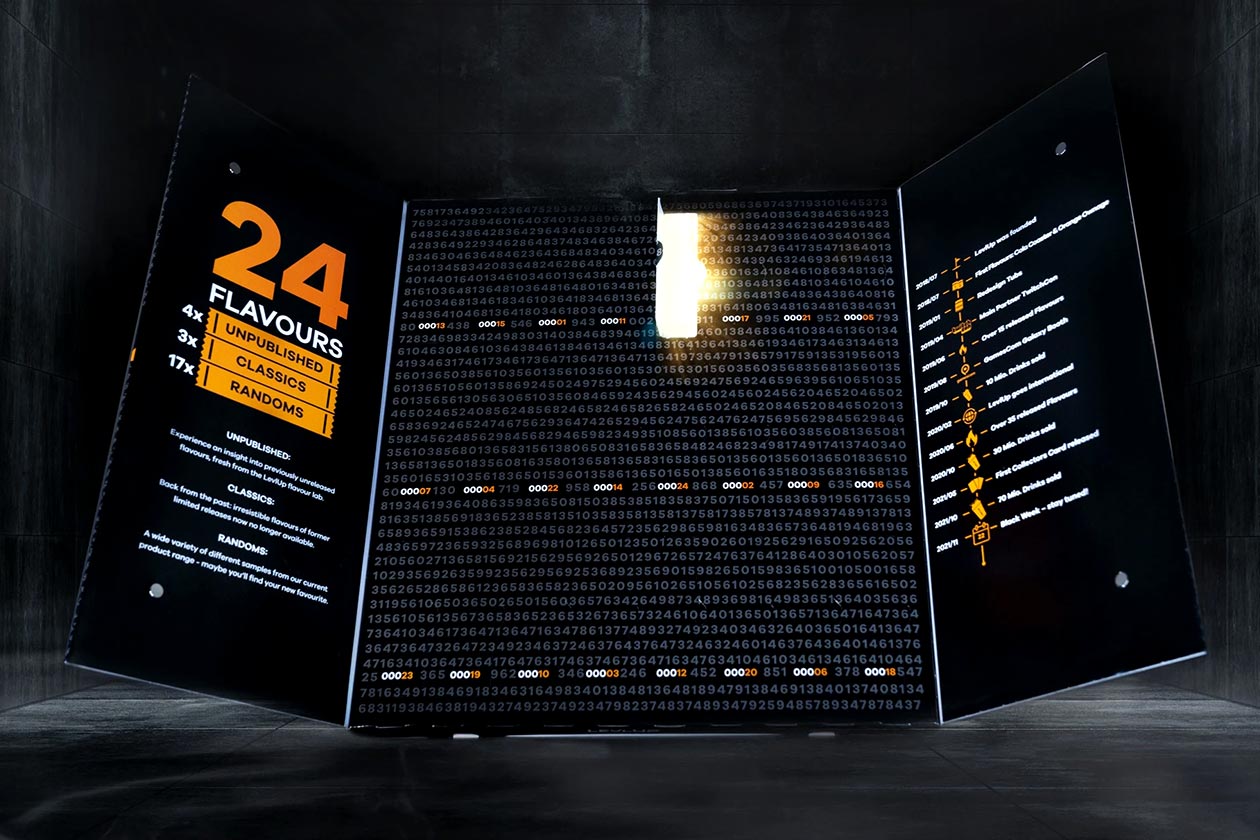 We've seen advent calendars from many different brands, a lot of them the sports nutrition type, although most of the time, it's functional food companies filling them with tasty high-protein treats. What we hadn't seen before was an advent calendar from a gaming brand, and that is precisely what we've got today from the Germany-based LevlUp.
The ever-evolving gaming company has introduced its Mystery Box Advent Calendar with a stick pack of a different flavor of its signature energy and focus supplement tucked behind each calendar window. The flavors are a combination of some of its best-selling options, some that are no longer available, and unpublished tastes that have never come to market.
To enjoy each of the LevlUp flavors, the Mystery Box Advent Calendar comes with a free shaker, and to top it all off, simply purchasing the product puts you in the draw for prizes worth over €5,000, to be drawn in December. You can get in and order your LevlUp advent calendar from today at a discounted €51 (58.91 USD) using the coupon code "BOX".