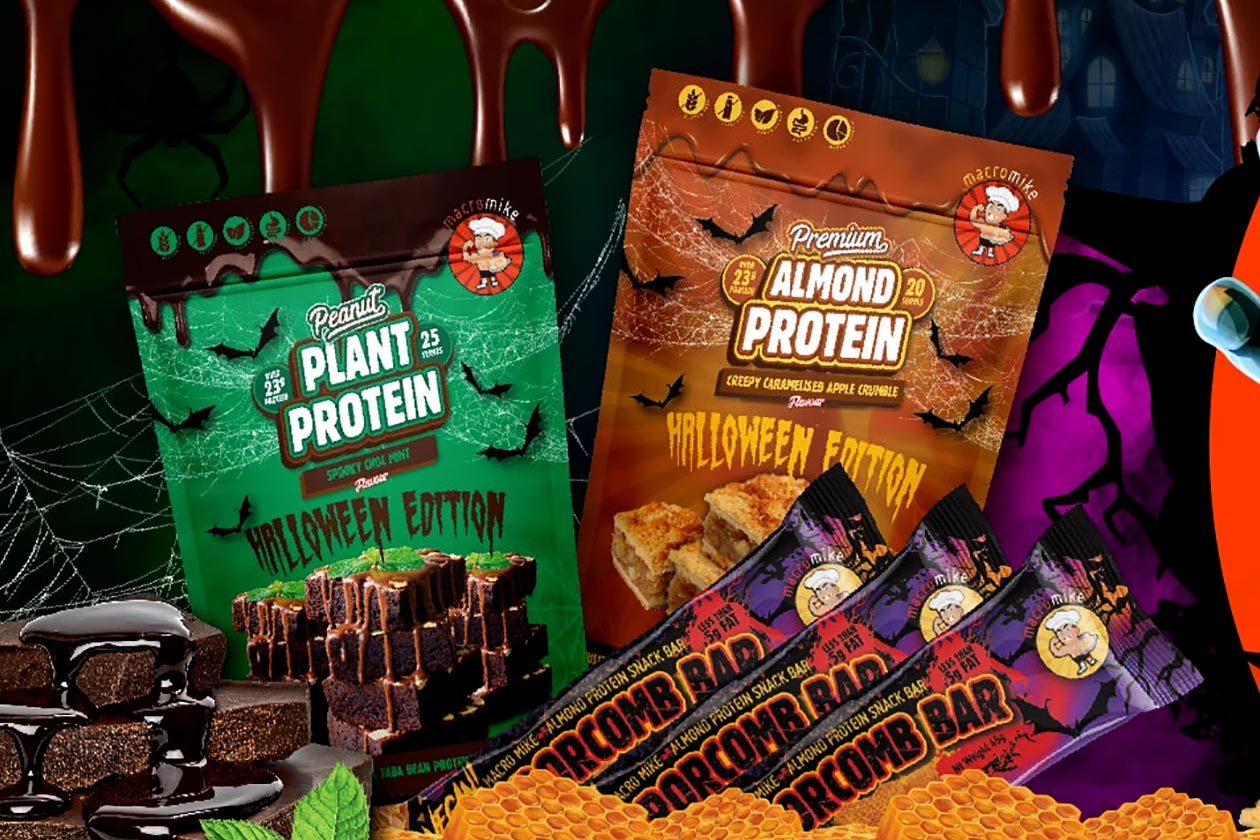 Australian functional brand Macro Mike is another one that's put together something for Halloween, which we have seen it do before and for many other special occasions. In typical Macro Mike style, it has more than one product for Halloween, with special edition flavors for a small selection of its high-protein lineup, and they're all only around for a limited time.
Macro Mike has four different releases to celebrate Halloween in 2021, starting with Caramelized Apple Crumble for its almond-based protein powder and Spooky Choc Mint for Plant Protein. The other two are a Spooky S'mores for the brand's high-protein almond cookie baking mix, and finally a creative flavor for its on-the-go Protein Bar named Almond Horrorcomb.
All of the products are available through the Macro Mike website at the usual prices for each respective item with the protein powders at $69.95 (51.31 USD) a bag, the cookie mix $19.95 (14.63 USD), and the protein bar at $49.95 (36.64 USD) for a box of 12.