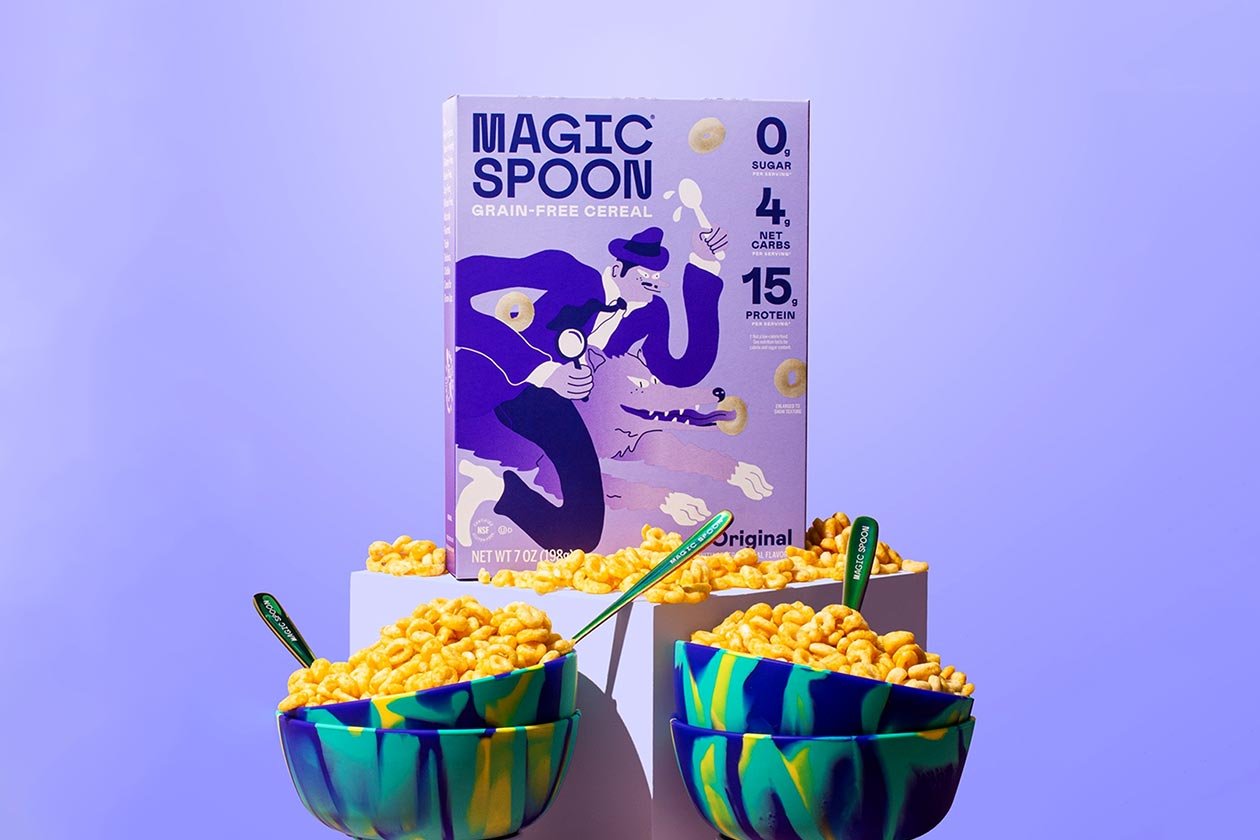 The delicious and realistic, high-protein cereal company Magic Spoon has another new flavor out this week for its signature snack, and it's certainly not one we would've guessed. Over the years we've been following the brand, it has put out some truly creative options, including the likes of Maple Waffle, Birthday Cake, Honey Nut, Gingerbread, and Jelly Donut.
The latest Magic Spoon creation is the intriguing and somewhat simple-sounding "Original". While the name suggests it is plain or even flavorless, that is not really the case. Original Magic Spoon protein cereal is intended to be a touch of sweet and resemble the flavor of the milk left at the bottom of your bowl after you've polished off a classic sugary breakfast cereal.
The nutrition profile on Magic Spoon's Original is as lean and nutritious as its other options, with 15g of protein in a serving, 7g of fat, 13g of carbohydrates with 4g of that net carbs, and 150 calories. You can purchase the product from the brand's online store at its usual protein cereal price of $39 for a pack of four boxes, each with five servings of cereal.