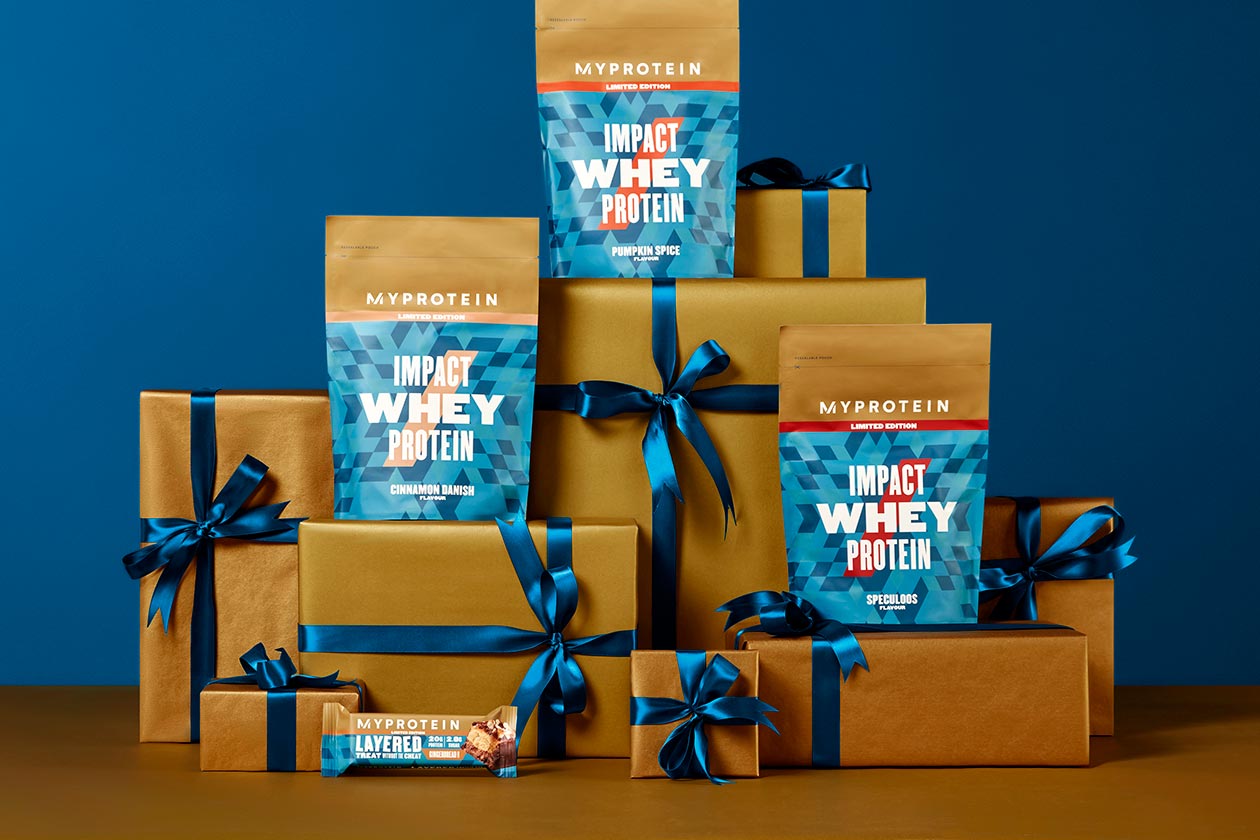 Like many other European brands, Myprotein is no stranger to advent calendars, having put together several over the years and, of course, filling them with supplements and protein treats. For 2021, the massive international brand may have produced its most impressive advent calendar ever, making for the best countdown to Christmas a health and nutrition fan could ask for.
Myprotein's 2021 Advent Calendar features 25 windows divided up into three drawers, as you can see in the image below. Each of those 25 surprises is either a sample size of a supplement, a healthy high-protein snack, a limited edition item, or an accessory. Some examples of what you can look forward to in the calendar include Multivitamin Gummies and Cinnamon Danish Impact Whey Protein.
Once again, there are 25 compartments to open in Myprotein's latest limited edition Advent Calendar, meaning you'll have something to enjoy each day leading up to Christmas and then again on Christmas Day. Some of the products are also from Myprotein spin-off brands like Myvegan and Myvitamins, so if you've only ever bought from Myprotein, there will be some new experiences.
You can now pre-order Myprotein's Advent Calendar from its primary website myprotein.com for shipping in November with enough time for it to arrive before December. The price of the product is £74.99 (102.01 USD); however, if you get in early and place a pre-order, the brand will give you a strong 40% discount, bringing the exciting calendar down to £44.99 (61.20 USD).