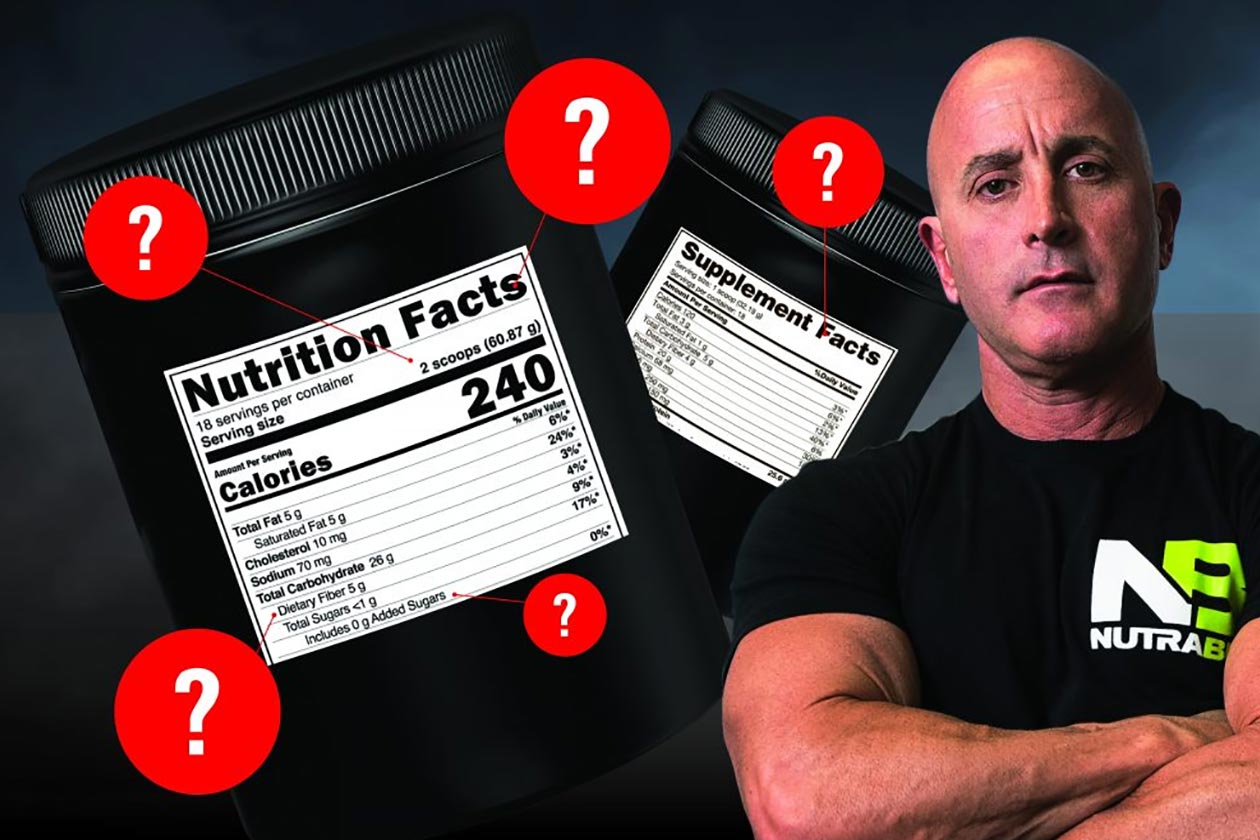 Nutrabio founder Mark Glazier has been in the supplement industry for an impressive amount of time, with Nutrabio debuting almost three decades ago in 1996. Since then, Glazier's brand has been gradually growing, becoming quite the force in the industry, and it was also one of the earliest companies we know of to adopt complete label transparency.
It's safe to say Mark Glazier has a lot of nutraceuticals experience and knowledge, especially when it comes to the rules and regulations. He has just started what will no doubt be a fun and worthwhile series called "In the Lab with Mark Glazier". It is going to be all about sharing that experience and knowledge, covering ingredients, formulating, stacking, manufacturing, and everything in between.
The first part of In the Lab with Mark Glazier is now live on the Nutrabio website, where Glazier goes into detail on a key difference between supplement facts and nutrition facts panels. It is about macros and the rules around them being listed on a dietary supplement facts panel versus general foods such as protein powders which require nutrition facts panels.
Mark Glazier explains that supplement facts don't need to list macros if they don't have them, whereas nutrition facts panels have to list them even if they aren't present and mark them down as "0". It's a question Glazier and Nutrabio have had enough to make the focus of the debut "In the Lab with Mark Glazier" post, with more things like this to come in the series.
We won't be sharing all of the blogs and videos from Nutrabio's In the Lab with Mark Glazier, but we definitely felt the series was worth getting out there, especially for those always looking to learn more and will likely want to follow along.