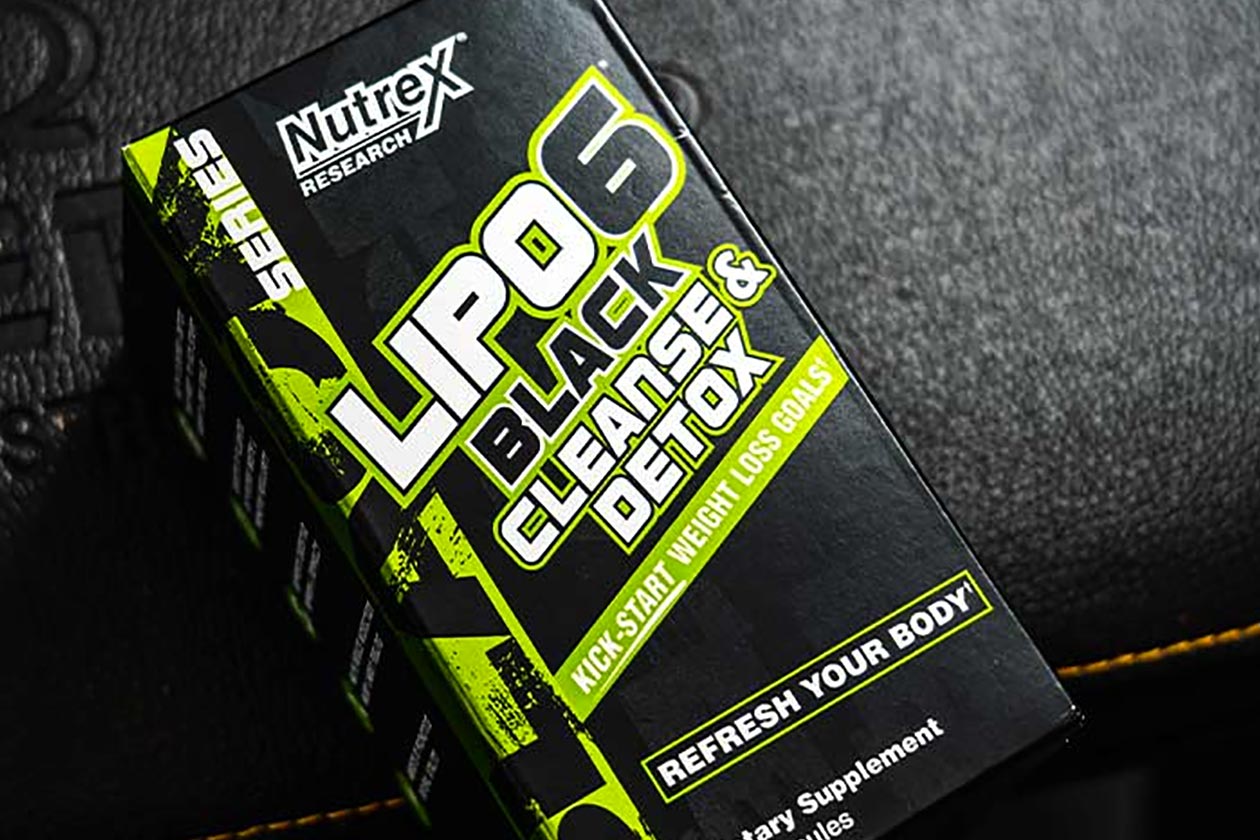 In August, Nutrex came out with yet another entry in its long-running family of Lipo-6 weight loss supplements with Lipo-6 Black Thryolean, featuring a fairly simple formula led by KSM-66 ashwagandha. The brand has now found room for another product in the series with Lipo-6 Black Cleanse and Detox, designed to support those two benefits in its name.
Lipo-6 Black Cleanse and Detox is Nutrex's detoxification supplement, bringing together ingredients to support digestion, reduce bloating, help with weight loss, and really refresh the body. You can see the formula behind the product in the facts panel below, with all of the ingredients being completely transparent, and according to the brand, they'll give you visible results by way of a slimmer waistline in as quickly as seven days.
Lipo-6 Black Cleanse and Detox is one of Nutrex's cheaper Lipo-6 supplements coming in at $27.99 for a bottle of 30 servings, and that is before the Olympia sale the brand has on at the moment. Over at nutrex.com, you can currently save 30% on everything, including the latest Lipo-6 product, bringing it down to just under $20 at $19.59.