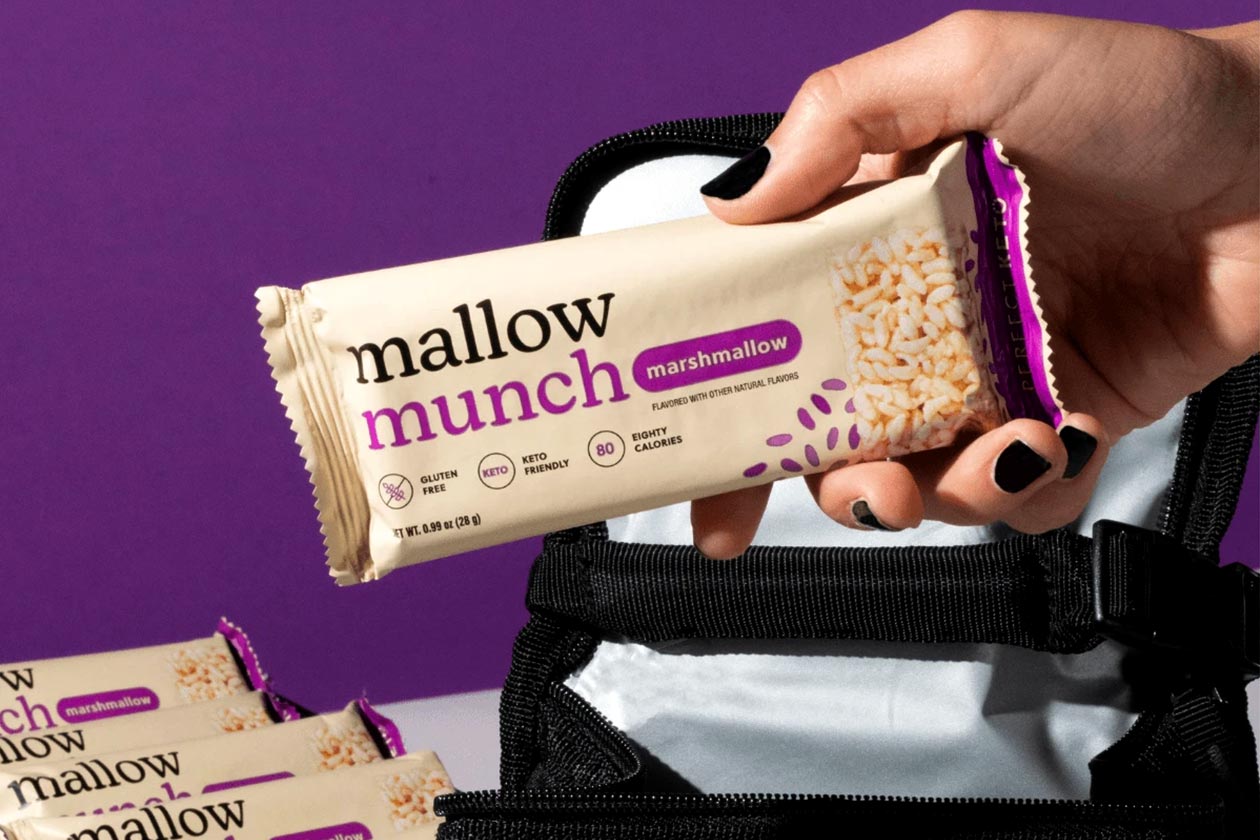 Keto-friendly functional food and supplement brand Perfect Keto has a new snack on the market to start the week, and while it is a format we've seen before, it's not something we've seen from a keto brand. Mallow Much is the latest low carbohydrate creation from the company, which is a Rice Krispies Treat style snack featuring moderate protein, reasonable fat, and low net carbohydrates.
There is nothing too surprising or over-the-top with the format of Perfect Keto's Mallow Munch, as the bar itself looks just like a straightforward, light and crispy, Rice Krispies Treat. The brand makes it using milk protein crisps, tapioca fiber, almond butter, allulose, and natural sweeteners, and its macros are 9g of protein, 3.5g of fat, 13g of carbohydrates with 2g of net carbs, a gram of sugar, and 80 calories.
While Perfect Keto is, as mentioned, a keto-friendly brand, the lean nutrition profile of Mallow Munch is impressive even by protein snack standards. With 9g of protein and only 80 calories, if you scale that up to the 20g of protein you get from the likes of Grenade's Carb Killa and even a Quest Bar, that's only 177 calories, which is lower than any of the flavors for those products.
There are three flavors for Perfect Keto's Mallow Munch in a classic Marshmallow, then Chocolate and Peanut Butter, and their macros are pretty much the same as each other. You can purchase the product directly through the brand's online store at $19.99 for a box of eight bars, or if you get in soon for Halloween, you can use the coupon code "KETOCANDY25", and drop it to $15 a box or $1.87 a bar.