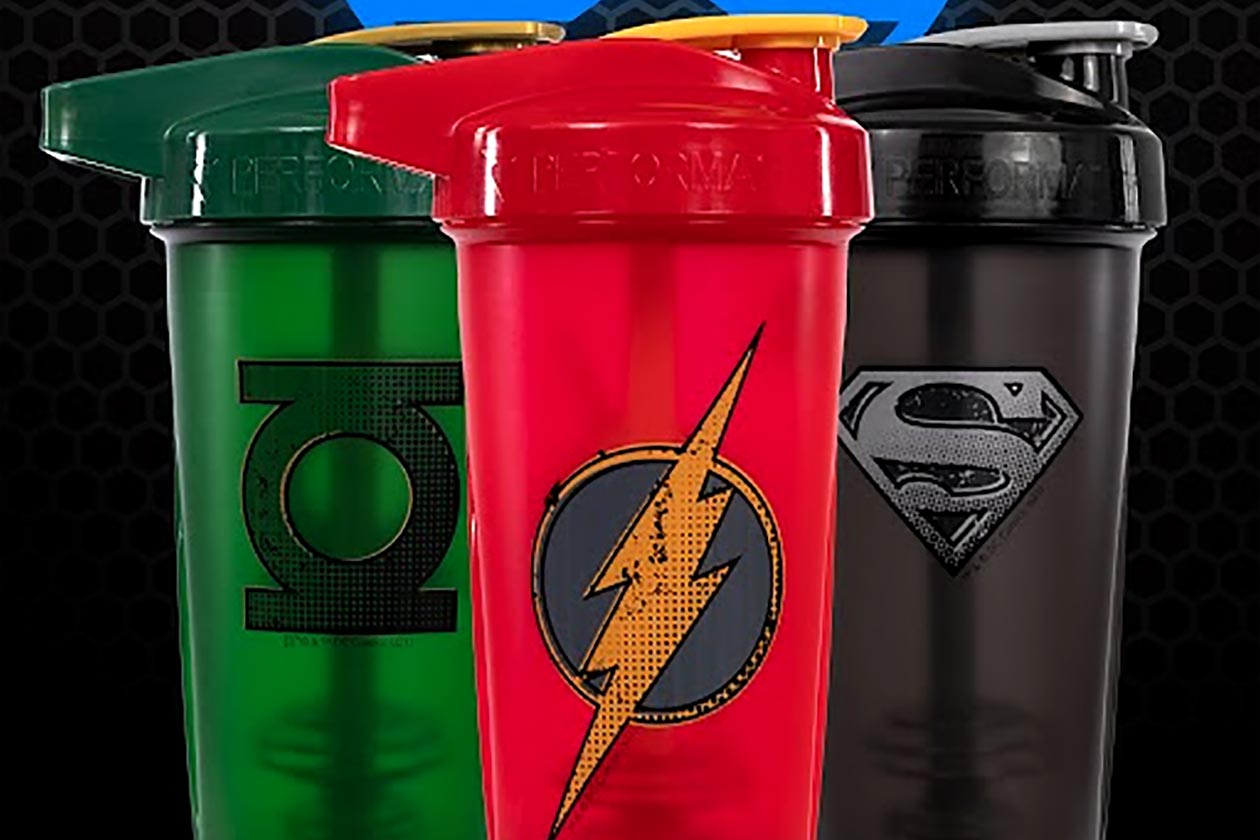 Performa was the first company to authentically put superheroes on shakers with its original Superman and Batman bottles, which we first laid eyes on at the 2015 Mr. Olympia Expo. Anyone that's been following Stack3d or Performa will know it has expanded well beyond those first two shakers, now partnering with many different pop culture characters and series.
This week, the brand has announced and previewed three all-new bottles under that DC Comics partnership, which you can see for yourself above, featuring the logos of well-known heroes from the universe. They are all characters Performa has put on bottles before but with an edgier, more distressed design with Green Lantern, The Flash, and a darker version of Batman.
Performa's three new DC Comics shakers don't appear to be on its website just yet, but will be soon, and where the regular price on its authentic collaboration Activ bottles is $12.99 each.