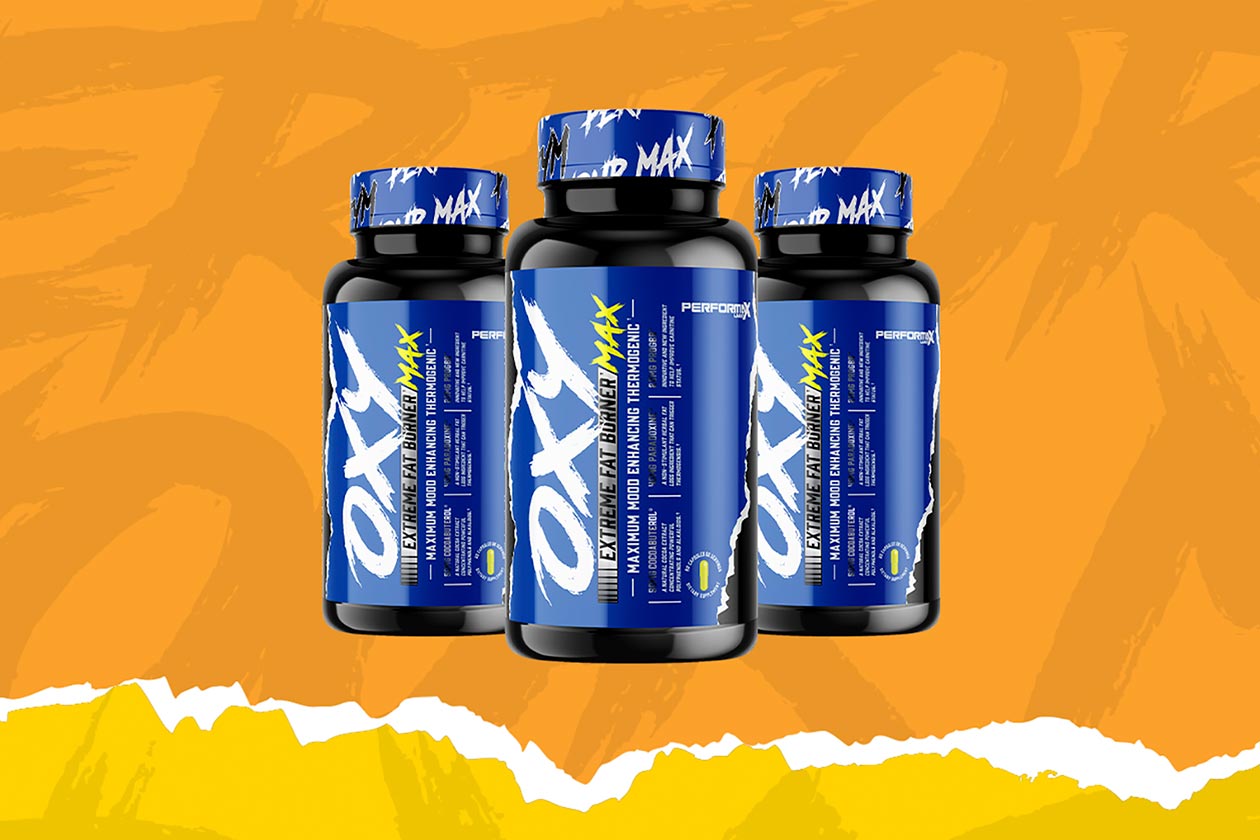 Last week we saw Performax Labs follow through on its promise of gradually releasing previous supplements with tweaked formulas and its eye-catching new branding. In the brand's initial relaunch, we got revamped versions of HyperMax, AlphaMax, and MassMax, then last week fans were treated to the pump-enhancing VasoMax, and now set to continue the momentum, we have OxyMax.
Performax Labs has come out and confirmed that its stimulant-powered fat burner OxyMax will indeed be the next product it releases wearing its 2021 branding. Like those other supplements we mentioned in HyperMax, AlphaMax, MassMax, and VasoMax, the upcoming OxyMax has undergone some changes with the brand making several tweaks to its weight loss formula, of course, all for the better.
The exact ingredients and dosages in the updated OxyMax are going to be revealed next week, then in the weeks to follow, Performax Labs will make it available through its website. Knowing the brand, there is probably going to be some sort of deal or discount to celebrate the arrival of the fat-burning product, making its direct-to-consumer debut the ideal time to get your hands on it.