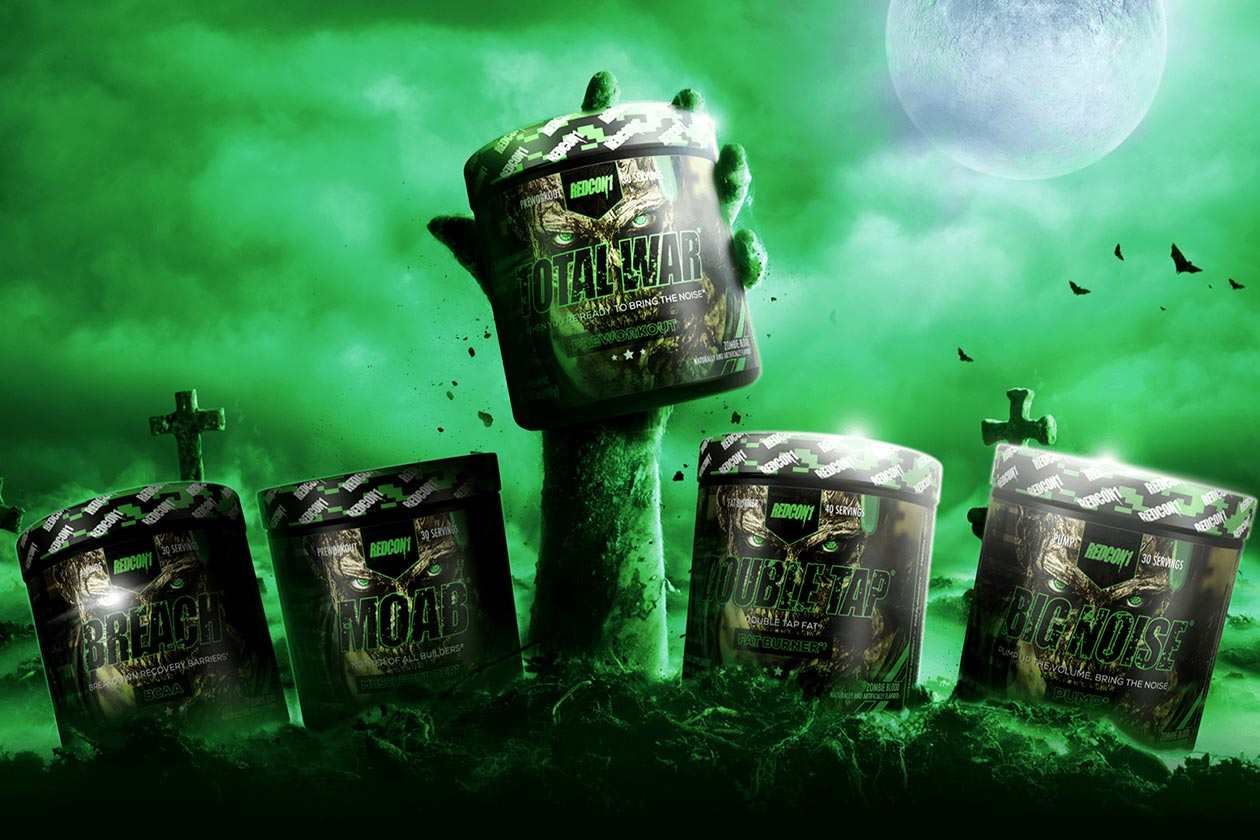 Last year for Halloween, two-time Brand Of The Year winner Redcon1 released a special edition flavor of its pre-workout Total War named Zombie Blood, and like most of its limited launches, it featured an alternative label design. That flavor is once again available for Halloween this year, although, in typical Redcon1 style, it has gone bigger for its second round of Zombie Blood.
This year, Redcon1 has turned its Halloween-themed flavor of Total War into a complete collection with the Zombie Blood Series. This is something we've seen the brand do many times in 2021; get a past or new flavor, and make a whole family out of it. Redcon1's Zombie Series takes that Total War taste and brings it to Breach, Double Tap, MOAB, and the stackable pump pre Big Noise.
You can now grab any of those five Redcon1 supplements in the new or expanded Zombie Blood flavor from the brand's online store at the products' regular respective prices. If you get in soon, there is also a bit of a promotion running where every purchase of any Zombie Blood supplement will get you a limited edition Zombie Blood tee, with a maximum of one freebie per order.