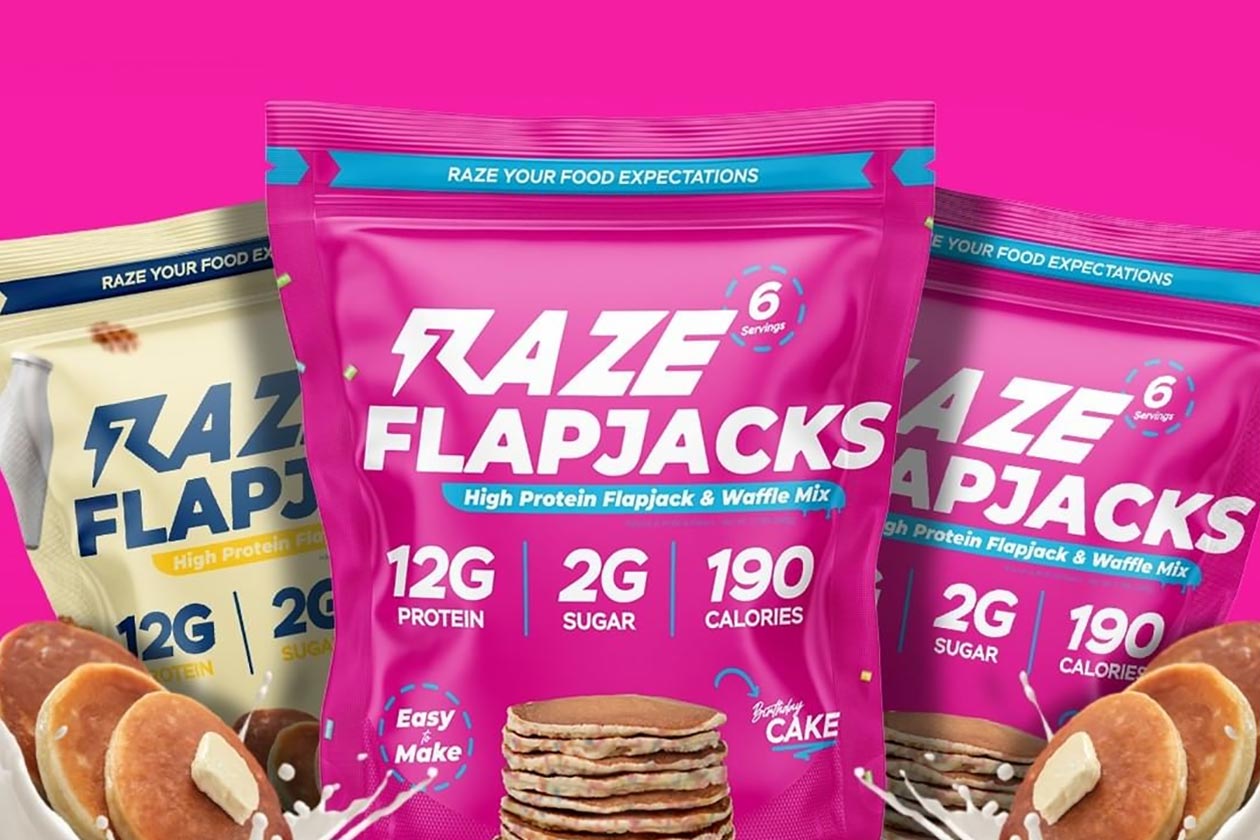 When REPP Sports' energy drink brand RAZE Energy came out with RAZE Cakes, a baking mix to make delicious and high protein mug cakes, we said it could easily lead to more functional products. It appears as though that is very much the case, with the brand announcing the coming of another functional powder supplement in the all-new RAZE Flapjacks.
REPP Sports and RAZE Energy's RAZE Flapjacks is similar to RAZE Cakes, with a powder that you can quickly and easily turn into high-protein pancakes and waffles. The macros are pretty much the same as well, with a single serving of the product providing 12g of protein, only 2g of sugar, and 190 calories, with its other numbers likely being relatively reasonable.
RAZE Flapjacks is expected to be launching sometime soon, and it'll be available in two flavors to start, one of which is from RAZE Cakes' menu and the other is a classic pancake flavor. The two initial tastes are Birthday Cake and Buttermilk, both having that solid 12g of protein per serving, and each bag of RAZE Flapjacks having a total of six servings.