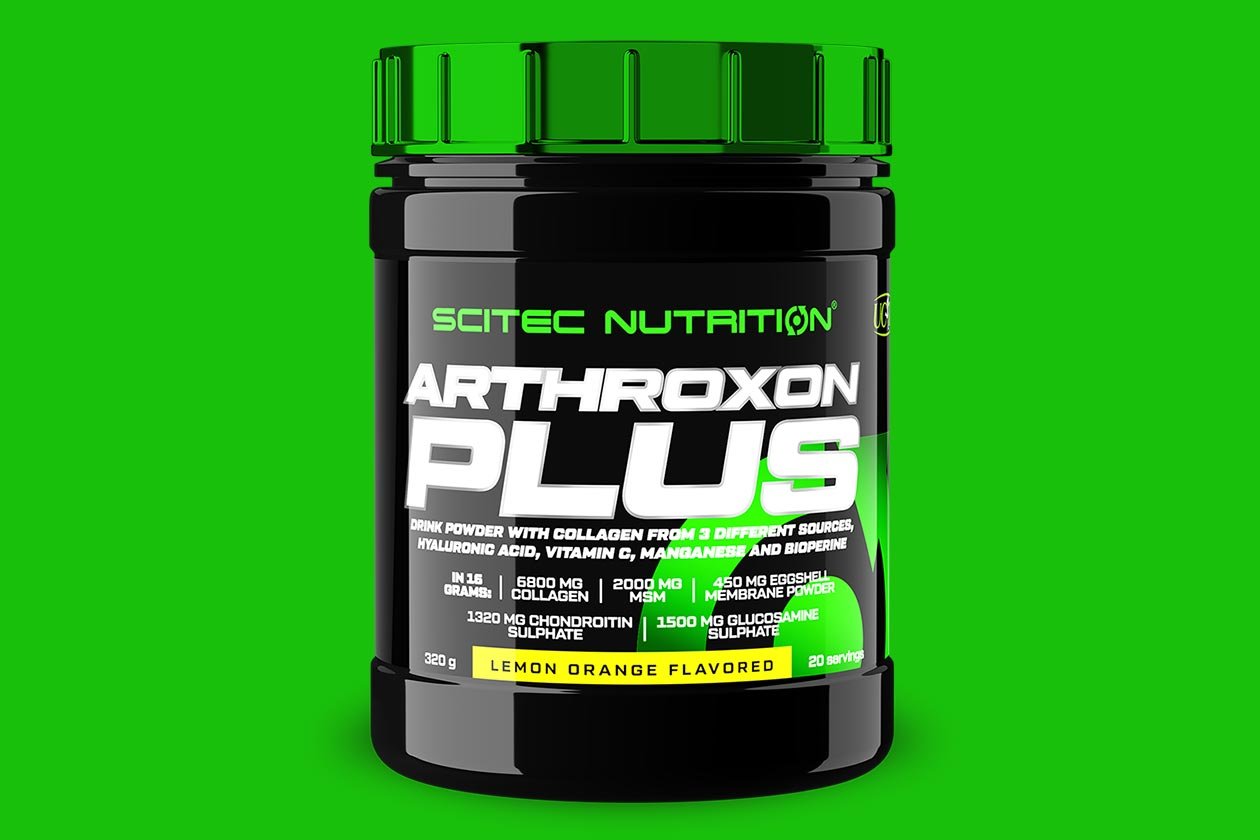 Arthroxon Plus is the European giant Scitec Nutrition's joint support supplement, and it has been around for some time, featuring a handful of key ingredients in capsule format. That product is still available, although there is also now a flavored powder version that goes by the same name, Arthroxon Plus, but it does not feature the same ingredients and dosages.
Scitec Nutrition's recently released Arthroxon Plus powder is like the original capsule supplement and is built to support, improve, and enhance joint mobility, function, and health. The product is available in Watermelon Hibiscus and Lemon Orange flavors, and it has a much more robust formula, which transparently lists the dose of each ingredient, unlike the Arthroxon Plus capsules.
The features in each serving of Scitec Nutrition's flavored joint support supplement include the traditional chondroitin, MSM, and glucosamine, at 1.32g, 2g, and 1.5g, respectively. Premium UC-II collagen is in there as well at 40mg, eggshell membrane at 450mg, 200mg of turmeric, hyaluronic acid, almost 7g of collagen at 6.79g, and 1.5mg of Bioperine.
Scitec Nutrition's Arthroxon Plus powder essentially has all of the usual suspects to support joint health, along with a few other reliable ingredients. The product is out and available now in Europe, and it is more expensive than the original with one less serving at 20 per tub, so it'll last you just shy of three weeks when used as directed at a serving a day.