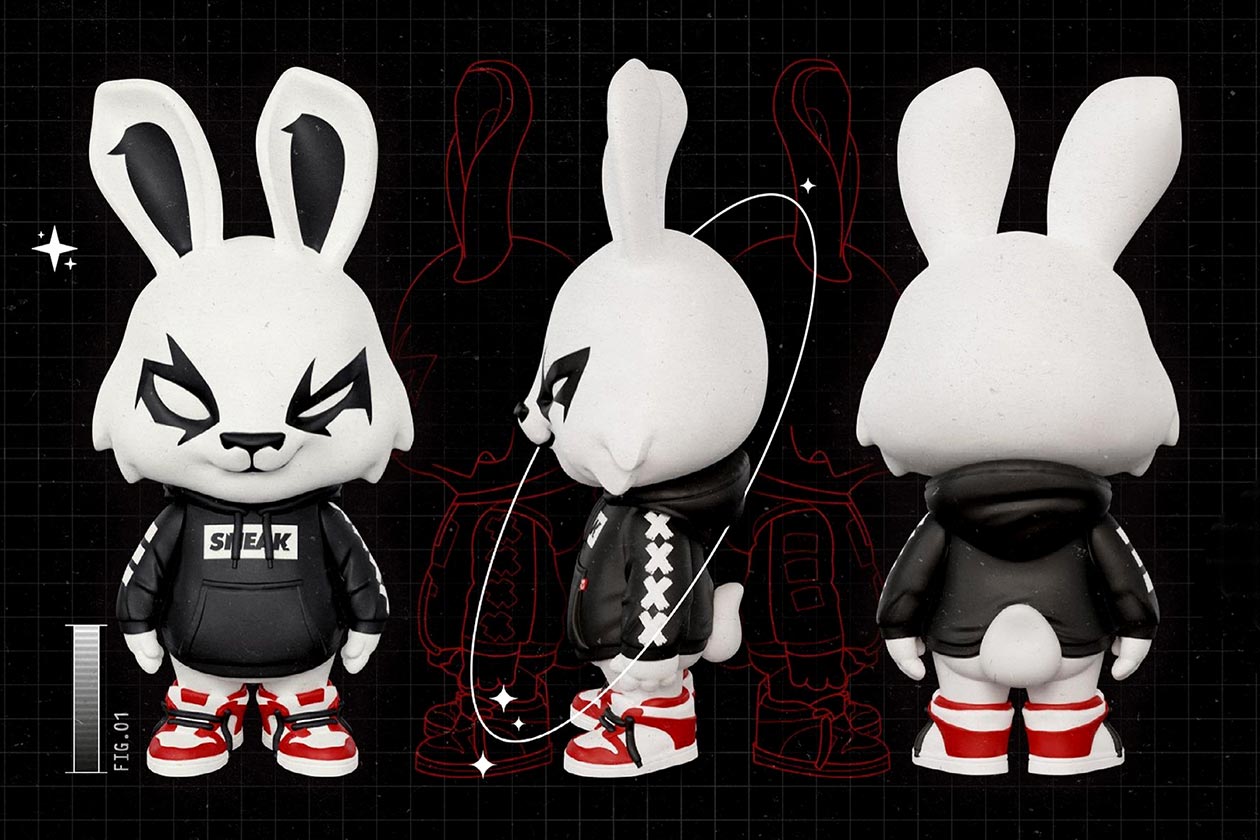 The gaming supplement company Sneak out of the UK, is certainly no stranger to unique releases and creative marketing. We always go back to the special edition Blizzard flavor it froze in a giant 60kg ice sculpture, then melted it for the reveal. Tomorrow at 10AM Eastern Time, Sneak is coming through with another unique release with its first-ever toy drop.
Sneak has put together a vinyl toy version of its demonic-looking bunny mascot seen on the front of each flavor of its gaming supplement and energy drink. It is a full-size figure, so you don't just get the bunny's head like on those products, with the brand dressing the character in a black Sneak-branded hoodie and a stylish pair of black, red, and white kicks.
Once again, Sneak is releasing its vinyl toy tomorrow at 10AM Eastern Time or 3PM in the UK through its website at sneakenergy.com, and there will be a limit of two per customer. The price of the product is a set amount for select countries at £30, €35, and for US fans, $35.