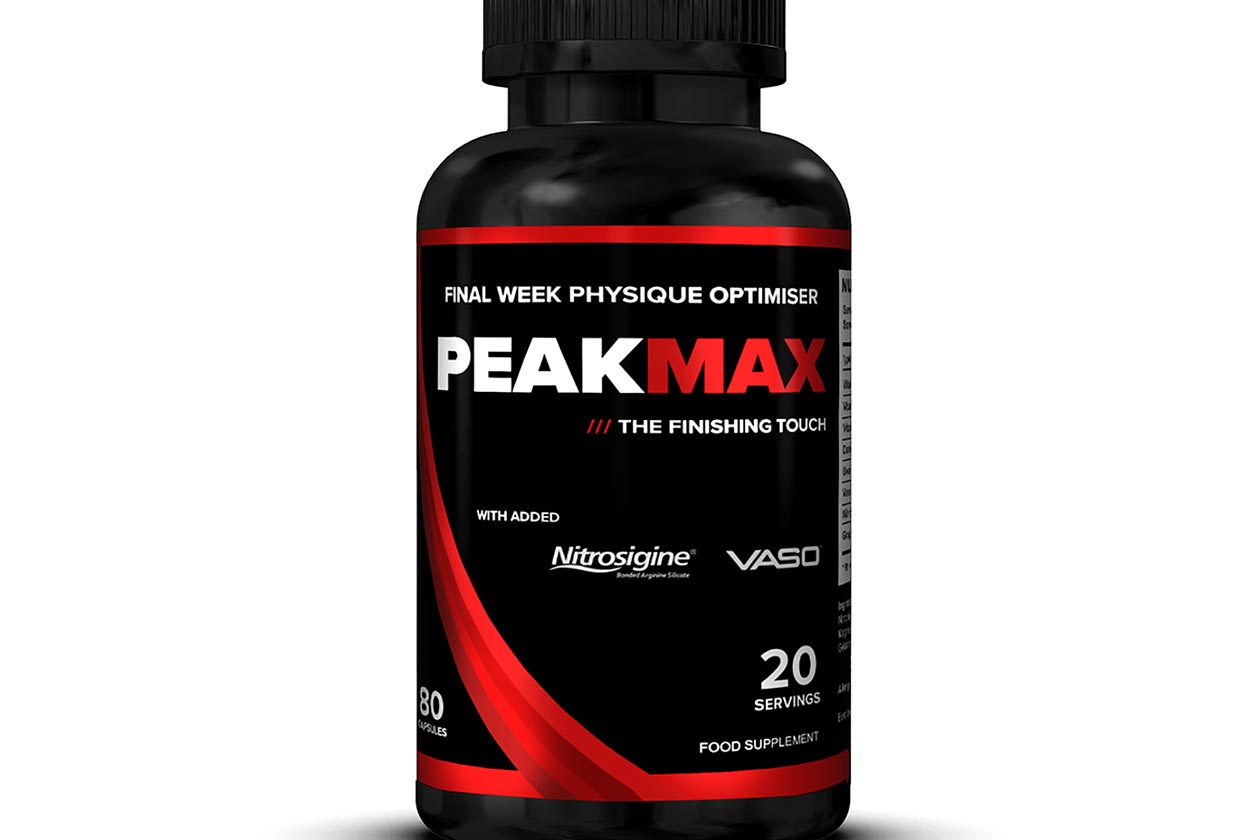 Reputable UK supplement brand Strom Sports has an entirely new product arriving this week called PeakMax, and it is quite an interesting concept. The supplement brings together several ingredients you may already be familiar with, and while we've never seen them together in the same formula, the overall goal and intentions do make sense.
Strom Sports PeakMax is a peak week product intended to be the finishing touch to your physique before a photoshoot, special occasion, bodybuilding contest, or to cap off a lengthy transformation program. The supplement brings together ingredients to support blood flow and pumps, and a few others to reduce water for a pumped and lean-looking physique.
The main ingredients and dosages powering the PeakMax experience are vitamins C, B6, and B12, 200mg of grape seed, and half a gram each of dandelion root, Vaso6, uva ursi, and premium Nitrosigine.
Similar to dedicated water loss products, PeakMax is only designed to be taken for a maximum of a week, and during that time, Strom Sports directs users to build up their intake. The idea is you start at one serving and max out at four a day, and with 20 servings a bottle, it should get you through an entire week with at most three of those days on four servings.
As mentioned, Strom Sports' PeakMax is indeed a unique supplement, really unlike anything else we've seen before in both its formula and intentions. Once again, the product is shipping out later this week on Friday, and you can place a pre-order to secure yourself a bottle through the UK-based brand's website at £34.95 (47.66 USD).