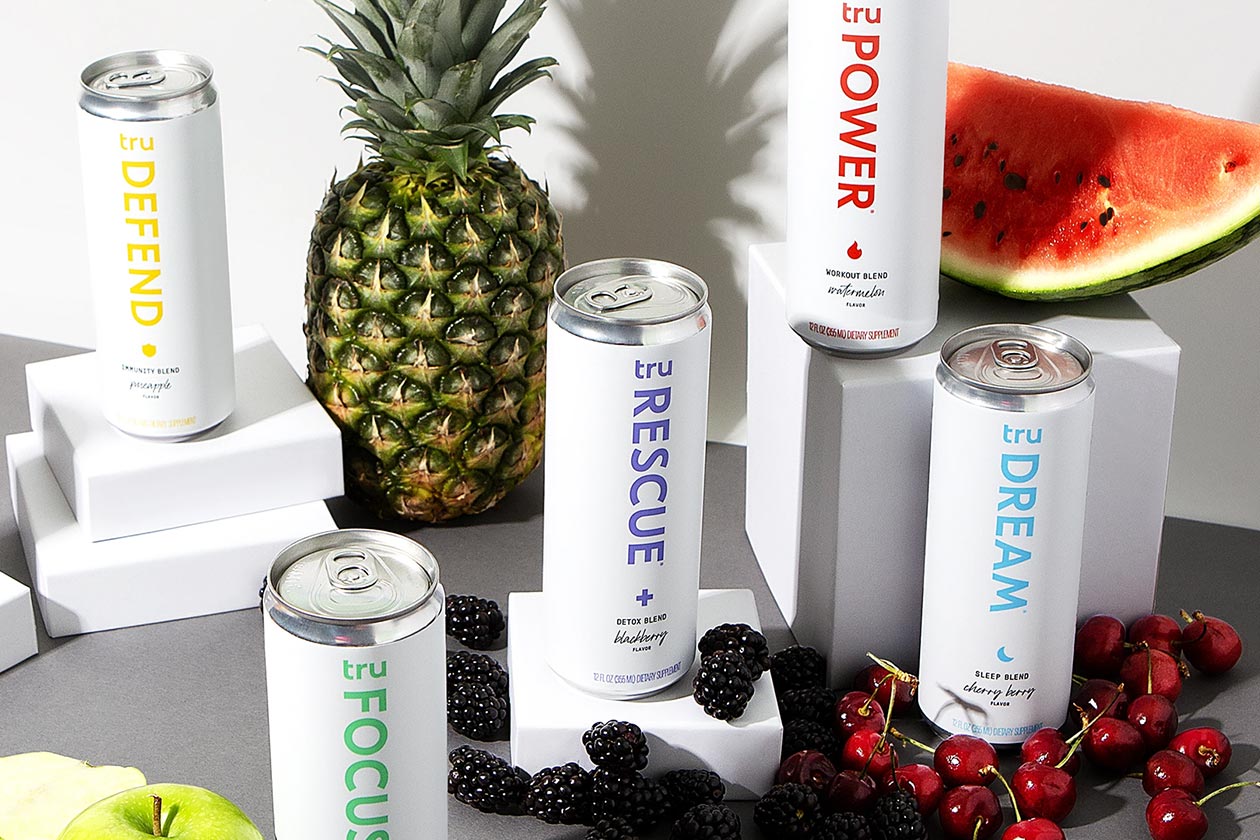 Near the beginning of the year, the functional shot brand Tru turned its on-the-go products into canned seltzers, giving fans all of the same benefits with more to drink and enjoy. The brand and its lineup are well worth checking out, especially since that selection of shots and now beverages is quite diverse, with seven products and experiences coming in both formats.
Tru has named its shot and seltzers after their primary benefits, with the likes of Tru Energy created to support energy, Tru Focus, of course, for mental focus, and Tru Defend for immune health. The other products rounding out the brand are Tru Dream to improve sleep, Tru Beauty, the detoxification formula Tru Rescue, and Tru Power to drive you through your workout.
The formulas backing the Tru products aren't overly complex or advanced; in fact, they're very simple and are pretty consistent between the shot and seltzer versions. The energy drink Tru Energy, for example, has a 110mg blend of natural caffeine and green tea extract in the compact shot, while the beverage has those same two ingredients but at a combined 125mg.
Each of the Tru products is available in only one flavor, and it's the same whether you're buying the functional item in shot or seltzer format, except for one. The Tru Power shot and seltzer both come in Watermelon, and Tru Dream is Cherry Berry, with the only one that's different being the detoxifier Tru Rescue which is Pomegranate for the shot, and Blackberry for the beverage.
For more information on Tru and its large lineup of shots and seltzers, you can head to its website, where you can get a closer look at the short and sweet formulas powering each of its products. You can, of course, purchase any of the items directly from the brand through there as well, with all of the shots at $24.99 for a pack of 12 and $29.99 for a case of any of the seltzers.