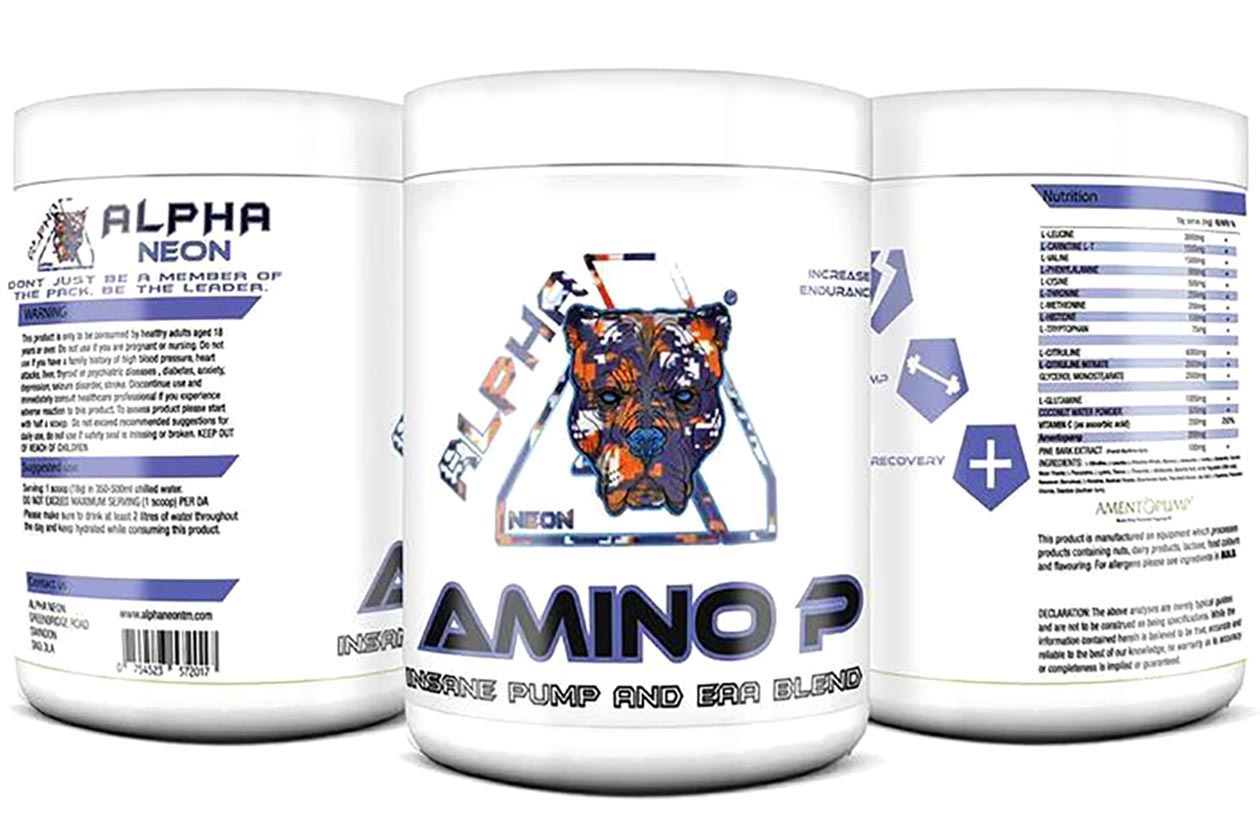 Amino G is a relatively unique hybrid amino supplement from Alpha Neon out of the UK, which combines amino acids for recovery with a type of product we don't ever recall seeing merged with an amino. Amino G has all nine EAAs and a handful of ingredients to increase and enhance muscle pumps, making it even more ideal to have before and during your workout.
Alpha Neon is now getting ready to release Amino P, an evolution of its hybrid amino and pump supplement Amino G, featuring all of the same key ingredients as the original. The brand has not lowered or increased any of the dosages from the previous version, but to make it something different and deserving of the sequel name, it has added an all-new ingredient.
The difference between Alpha Neon's Amino P and Amino G is the former has the premium ingredient AmentoPump at a dose of 200mg per serving for even better muscle pumps. That sits alongside those many highlights from the original, including a combined 7.6g of all nine EAAs, 100mg of pine bark, 6g of citrulline, half a gram of glutamine, and 2g of glycerol.
Alpha Neon will be launching its new and improved Amino G, soon to be renamed Amino P, through its online store in the next week or so with a handful of flavors to choose from and the usual 30 servings a bottle.