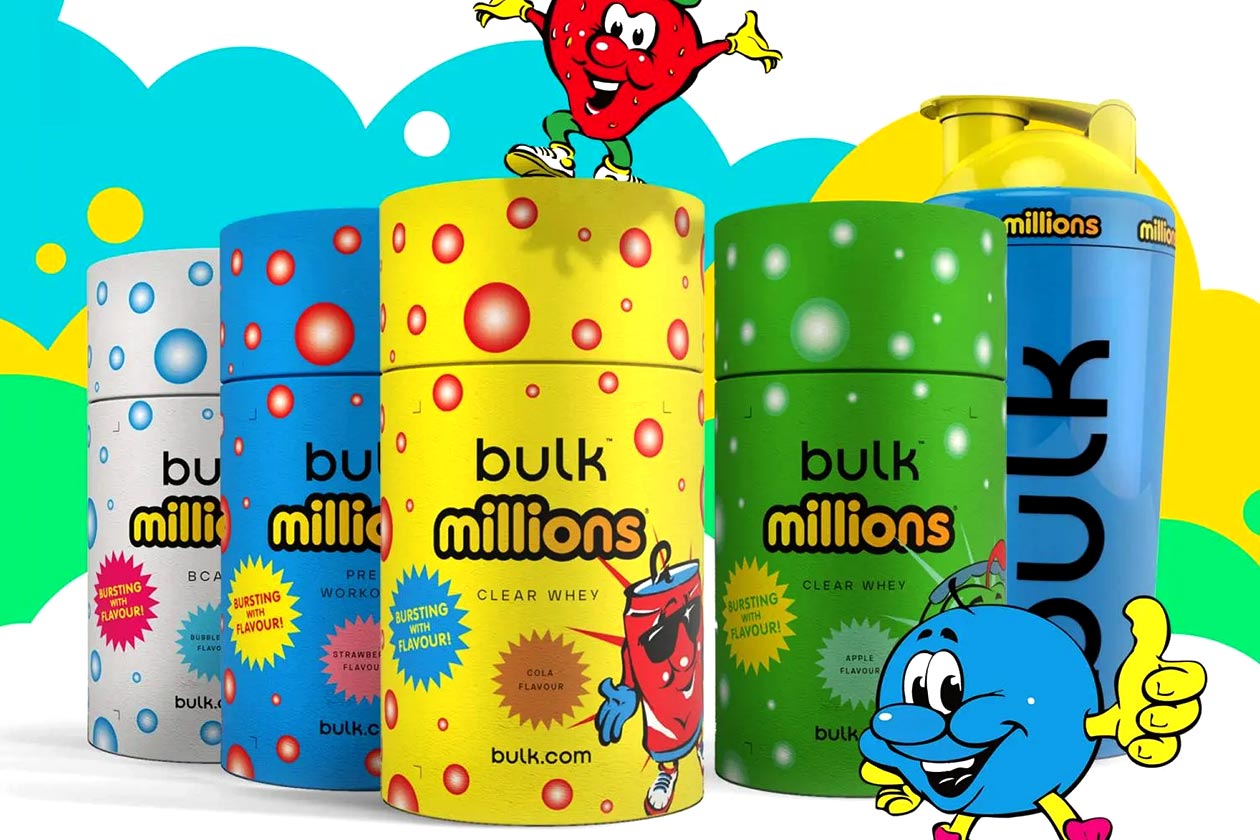 The giant UK-based supplement company Bulk, previously known as Bulk Powders, has partnered with the iconic miniature ball candy Millions for a series of special edition flavors. It wasn't that long ago we saw another UK brand in Sneak team up with Millions, although Bulk's collaboration with the candy is significantly more extensive and involves more than three products.
BCAA
Bulk and Millions have put together an entire series of authentic candy-flavored supplements designed to provide that nostalgic Millions candy taste. The first item is Bulk Millions BCAA, featuring a straightforward 7.6g of BCAAs per serving, and it is available in Millions Bubblegum and Strawberry flavors.
Pre-Workout
Next is Bulk Millions Pre-Workout, available in those same two tastes as Millions BCAA, but of course, it comes with a pre-workout powering formula. The list of ingredients in this one are 3g of beta-alanine for performance, 5g of BCAAs to support recovery, light dosages of citrulline malate and tyrosine at 2g and 400mg, respectively, taurine, arginine AKG, and caffeine.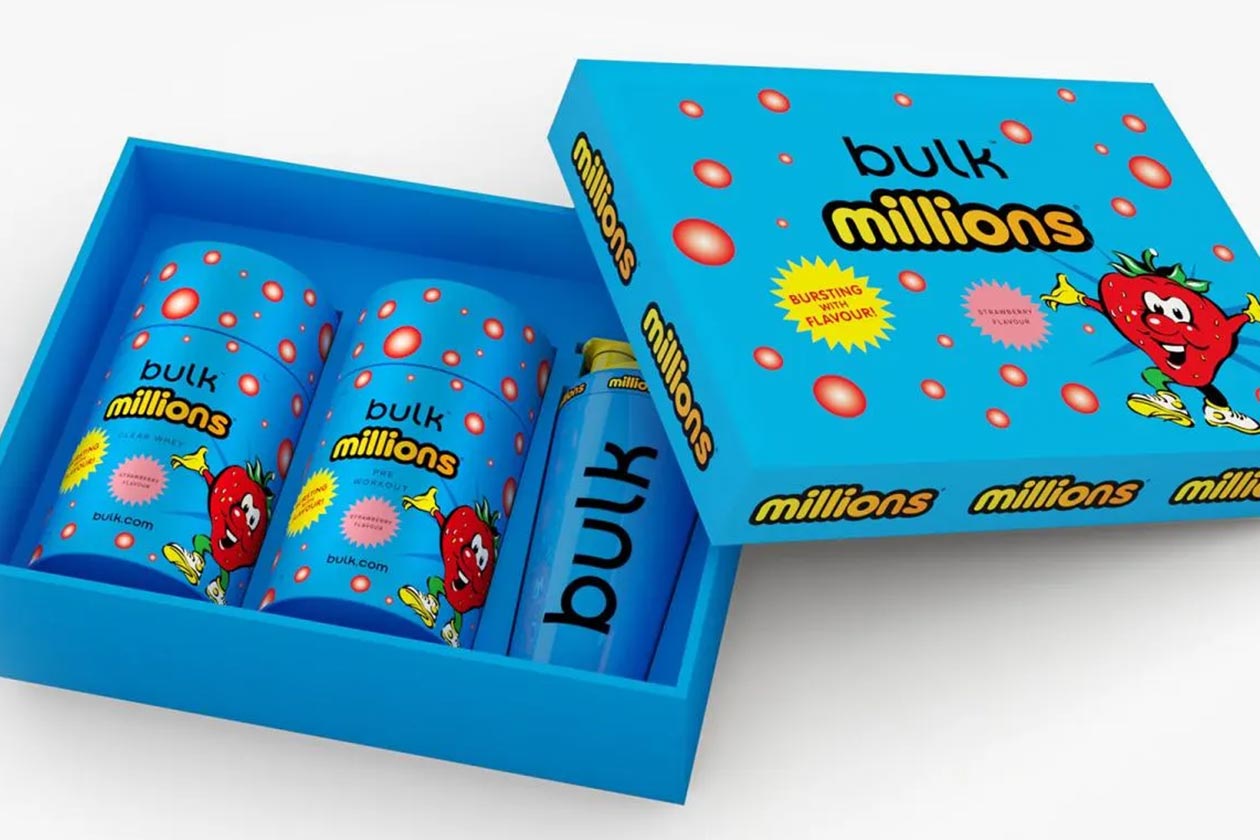 Protein Powder
The third and final supplement in the Bulk and Millions series of supplements is Bulk Millions Clear Whey. It is simply the brand's clean and refreshing Clear Whey Isolate protein powder in four candy flavors, Apple, Cola, and, once again, Bubblegum and Strawberry. The macros on those are 20g of protein, under 2g of carbohydrates, practically no fat, and 95 calories.
Where to buy
To top it all off and really make the products pop, Bulk has covered its authentic Millions creations in fun and colorful branding, reinforcing that Millions partnership. You can purchase any of the supplements directly from Bulk's online store at £30 (31.17 USD) for a 50 serving tub of the BCAA, £30 for a 30 serving tub of the pre-workout, and £23 (40.65 USD) for Clear Whey.