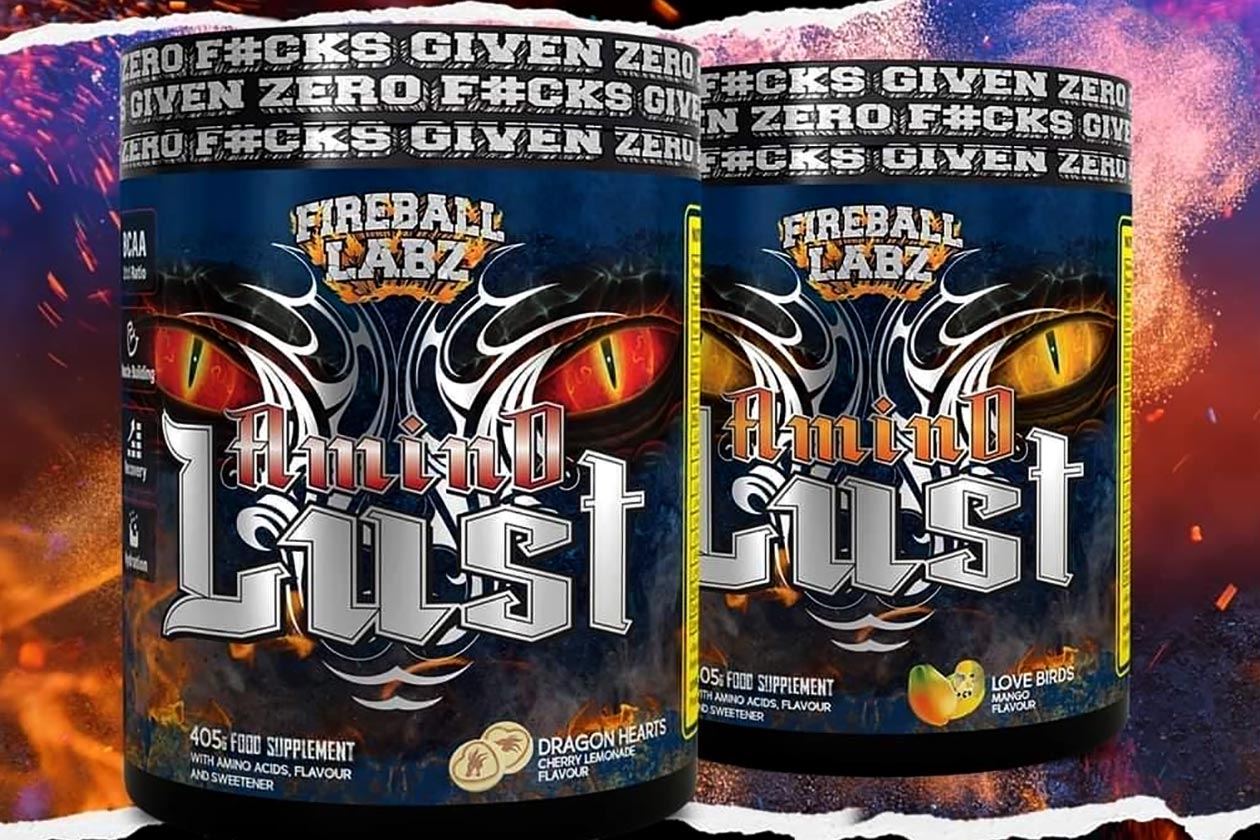 Since being introduced to the UK supplement company, Fireball Labz has been gradually growing its lineup, now covering fans on pre-workout, weight loss, protein powder, and even creatine with Cre-A-Tin. The brand has just dropped another product that puts it into a category it's not already in with its first-ever amino-powered supplement Amino Lust.
The main feature of Fireball Labz Amino Lust is its 7.375g of all nine EAAs to support muscle recovery and repair, and as per usual, the majority of that is BCAAs at 6g. To make the product a little bit more than an amino, the brand has also thrown in half of coconut water for hydration, a variety of B vitamins, and 250mg of citicoline for a boost in mental focus.
Amino Lust from Fireball Labz is a flavored supplement available in two options, and in the brand's usual fashion, it has given those options rather unique names. There is Dragon's Heart which is a cherry lemonade recipe then you have the mango taste Love Birds, both in stock and ready for purchase in Fireball Labz online store at £39.99 (54.55 USD) a tub.