Glaxon is celebrating its second birthday today, and it is always impressive to hear just how young the brand is, as you sometimes forget due to how well-established it's become in such a short time. The consistently creative company is marking the occasion with the launch of two entirely new supplements, including its long-awaited focus formula, Goon Mode.
Benefits and effects
Goon Mode is Glaxon's highly-anticipated energy and focus product, ideal for gaming, studying, general work, or really anytime those benefits could come in handy. One of the great things about the supplement is the serving strategy is unlike any of the brand's other products, giving you 60 servings in a full-size tub and setting the maximum at three servings for any one time.
Customizable formula
You can see the formula powering Glaxon's Goon Mode in the image above; however, keep in mind that is based on the entry-level serving, not the full-on three scoop serving. At its maximum amount, the energy and focus supplement provides 750mg of tyrosine, just over a gram of VitaCholine, 300mg of Brain Factor-7, and right around our preferred amount of caffeine in a nootropic product with 187mg or 62.5mg per serving.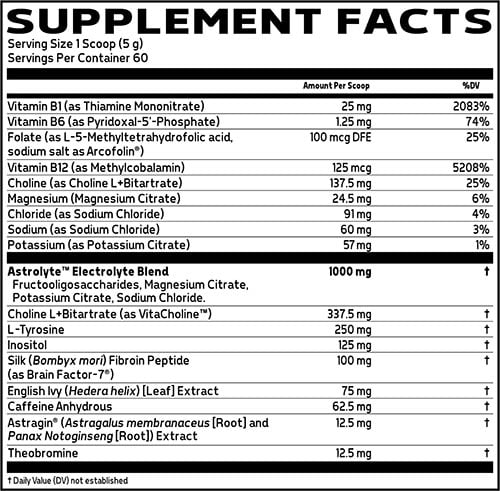 Once again, the goal of Goon Mode is to provide strong, reliable, and uplifting energy and focus, which, based on the few runs we've had with it, Glaxon does deliver on. It's a smooth, long-lasting experience that kind of feels like an energy drink with an equally strong increase in cognition and focus, and the ability to easily change the serving to suit your needs is a great feature.
Where to buy
Goon Mode is going live today in Glaxon's online store at glaxon.com with full-size tubs of 60 servings, or 20 if you want that maximum serving each time, and with two flavors on its menu. The options further show the supplement's marketing towards the gaming community with the strawberry-based taste Team Red and the classic blue raspberry recipe Team Blue.