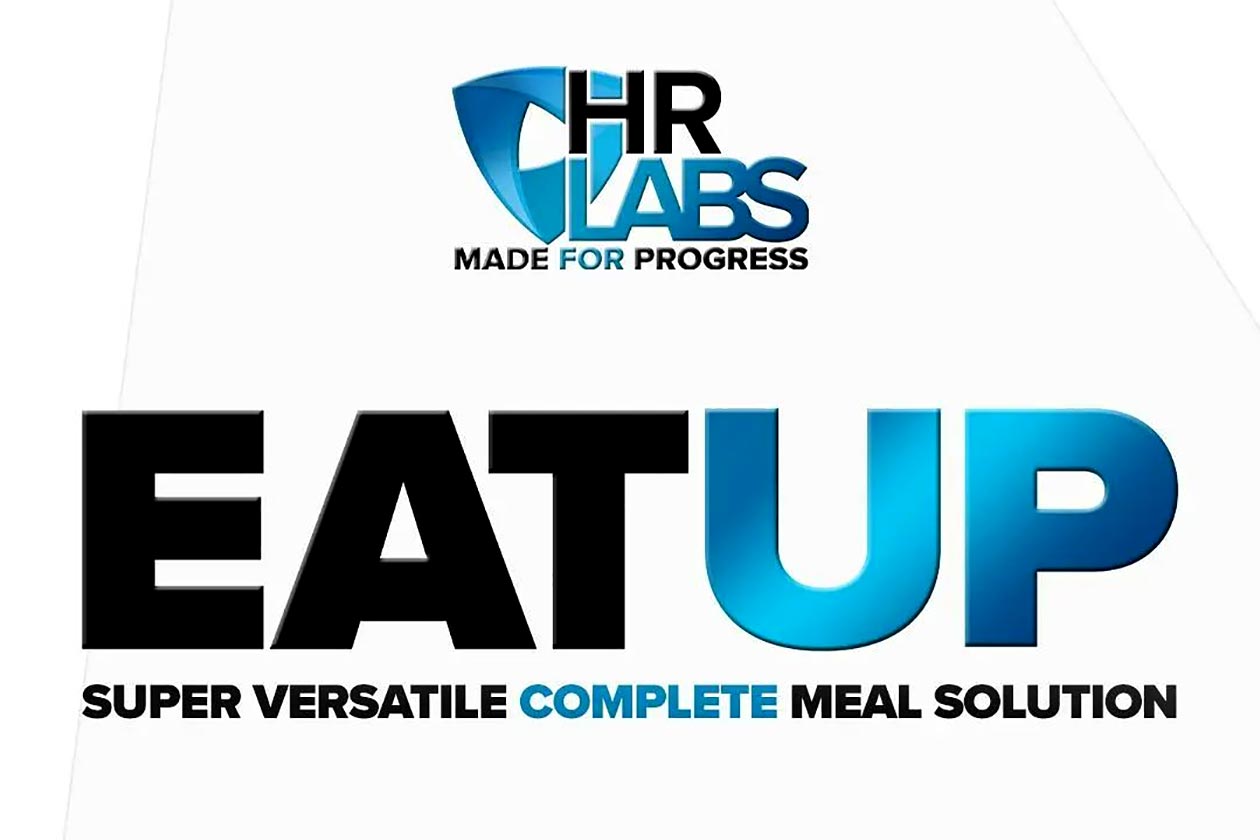 While HR Labs hasn't been around that long, it has managed to build quite the reputation in the supplement industry and is now known for putting together advanced, effective, and reliable formulas. That reputation has made it one of those brands where when it teases or announces something completely new, you can't help but be excited to see what's in it.
HR Labs has gone ahead and done precisely that this week, sharing details on its next entirely new product, and it is something fans have probably been waiting for. Eat Up is a comprehensive nutrition supplement from HR Labs that's coming soon and features a scalable and balanced blend of macros, all coming from clean and nutritious ingredients.
A regular serving of HR Labs' Eat Up provides 15g of protein, 25g of carbohydrates, 2.3g of fat, and 187 calories. As mentioned, the product is designed to be scalable, so if you want more macros, you simply throw down more servings. For example, if you prefer closer to 50g of protein, you can have three servings of Eat Up to get you 45g of protein, 75g of carbohydrates, 6.9g of fat, and 555 calories.
HR Labs has indeed formulated its balanced meal replacement or mass gainer with clean and nutritious ingredients, and it outlines how much of each source contributes to the nutrition profile. Of the 15g of protein in a serving, the whey concentrate, micellar casein, and egg albumin provide 3.5g each, and of the 25g of carbohydrates, 7g is from oat flour, 8.5g from rice flour, and 4g is from sweet potato.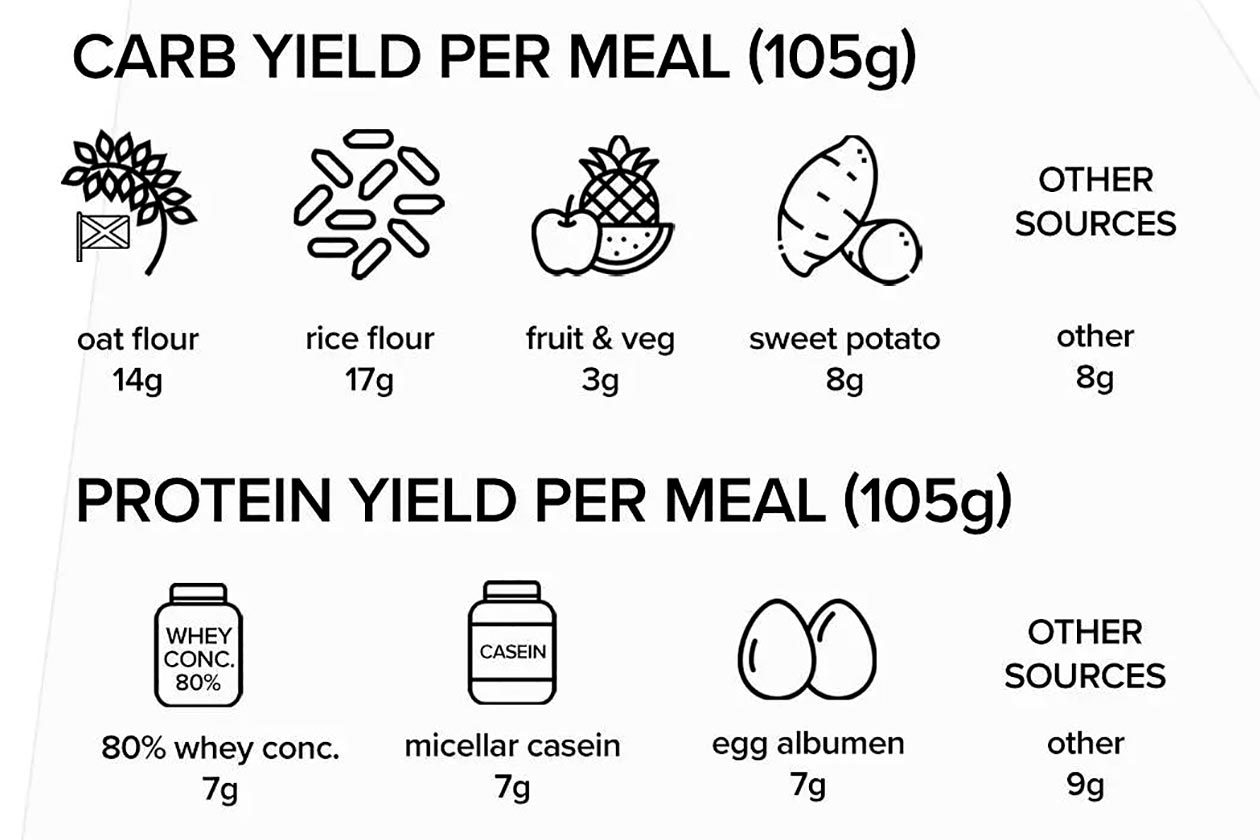 To top it all off, HR Labs Eat Up is infused with a solid 4.25g of the TruServ fruit and vegetable blend, and a combination of premium Panmol branded b vitamins. The UK-based brand has essentially brought its reputable touch and premium approach to the meal replacement or mass gainer market, and it's something that fits right into the growing HR Labs lineup.
If you are wondering how the brand came up with the macro ratio it has in Eat Up, at two servings, it's actually meant to replicate a somewhat typical meal of chicken breast, a portion of rice, and vegetables. The supplement is due to launch soon with a tub having 50 servings at the single scoop amount and in two flavors, Chocolate Caramel and an industry-first Baked Alaska.