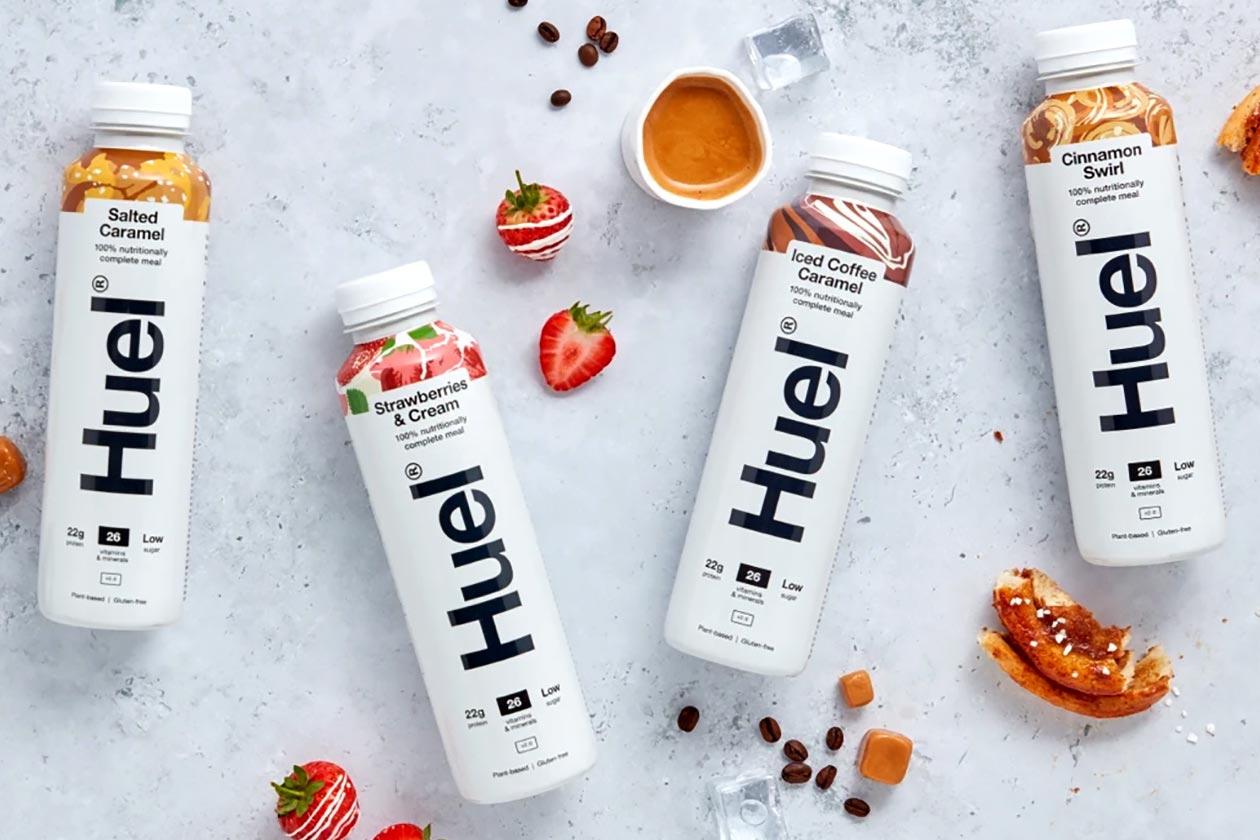 The popular nutrition-focused supplement company Huel, available in all of the major markets from Europe to the US, has dropped a new version of its ready-to-drink product. Like all of its other supplements, the Huel RTD features a balanced nutrition profile giving you a comprehensive, plant-based meal solution on the go, and it comes with a full spectrum of vitamins and minerals for general health.
Huel's V2 RTD has all of the same great highlights as the original with a few tweaks here and there, although it's not currently replacing V1, giving fans the option of choosing one or the other. When it comes to macros, the sequel product has a bit more protein, 10% to be exact at 22g per bottle, still coming from plant-based pea protein, although Huel also now uses hemp seed protein in its V2 RTD.
Some other notable changes from Huel's first RTD to the second is it is sweetened with stevia, as opposed to the artificial sweetener sucralose, and it is available in four completely new flavors. That list of options on offer for the Huel RTD V2 are Cinnamon Swirl, Salted Caramel, Strawberries and Cream, and Iced Coffee Caramel, which is made with coffee powder and has 65mg of caffeine per shake.
As mentioned, Huel is still selling its original RTD alongside the sequel, so if you don't prefer the added protein source and swap for stevia over sucralose or don't like any of its flavors, you can still grab V1. The product is more expensive as well, with the brand's UK and Europe online store selling it at £42.22 (57.00 USD) for a box of a dozen bottles, versus its predecessor at £37, an increase of about 14%.