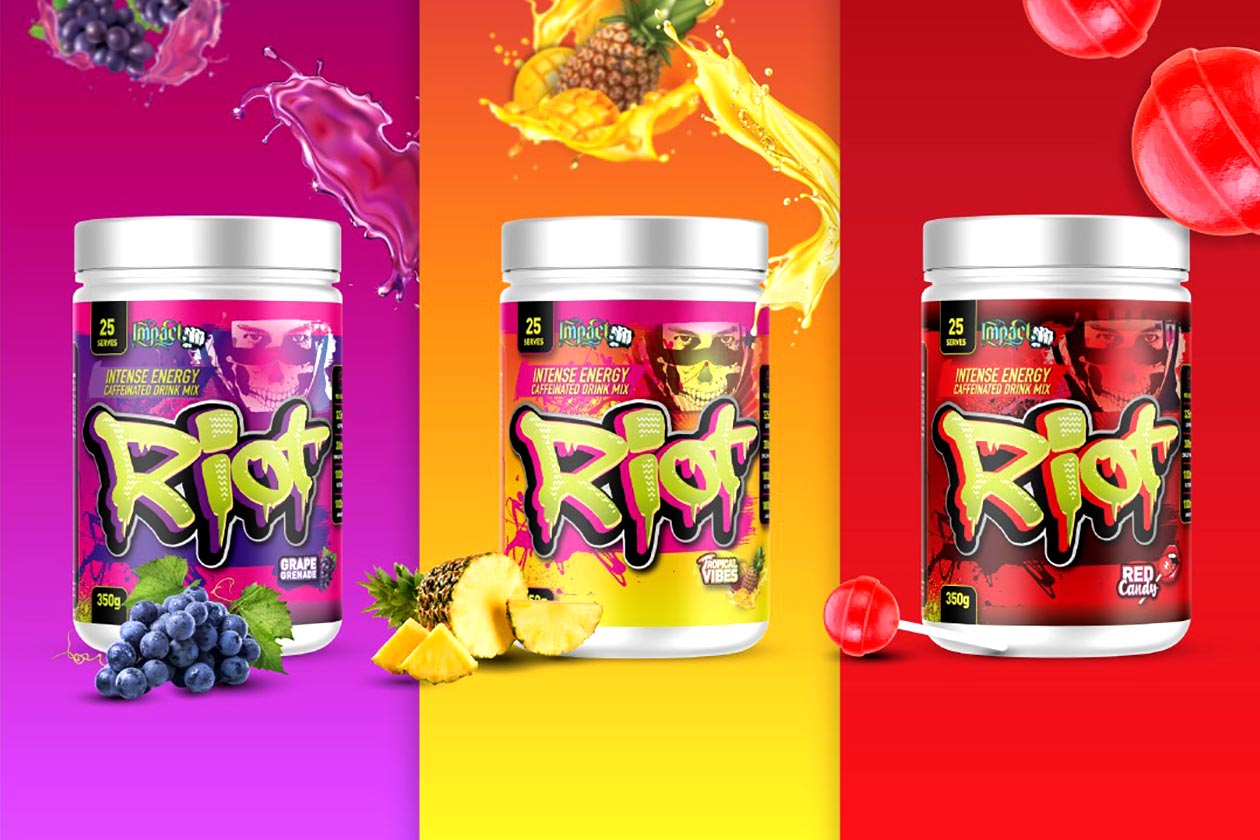 Impact Sports Nutrition is an Australian supplement company that has given itself an eye-catching new look and feel for 2021, and as exciting as the makeover is, that's not where it ends for the brand. Impact has also introduced a fresh new line of products, covering three of the most important and popular categories on the market in pre-workout, amino, and weight loss.
Interestingly Impact Sports Nutrition has given each of its supplements its own unique label design, although to keep things consistent, they all feature that flurry of color. All of the products in the brand's lineup are flavored powders, including the energizing fat burner, which has just arrived this week and is now available for purchase alongside those other two supplements.
Impact Sports Nutrition packs each of its products with common and reliable ingredients with its pre-workout Riot featuring the likes of beta-alanine, agmatine, and, of course, the classic stimulant, caffeine. The brand's amino Electro has a combined 7g of all nine EAAs to support recovery, and the fat burner Iconic brings together weight loss and stimulating compounds such as alpha-GPC, English walnut, and two types of carnitine.
You can get a closer look at the refreshed, rebranded, and all-new Impact Sports Nutrition lineup on its website, where you can purchase Riot, Electro, and Iconic in a selection of flavors. The brand does ship all over the world, so international shoppers are welcome, but if you're in Australia and New Zealand, Impact is rolling out its supplements to stores in those countries.