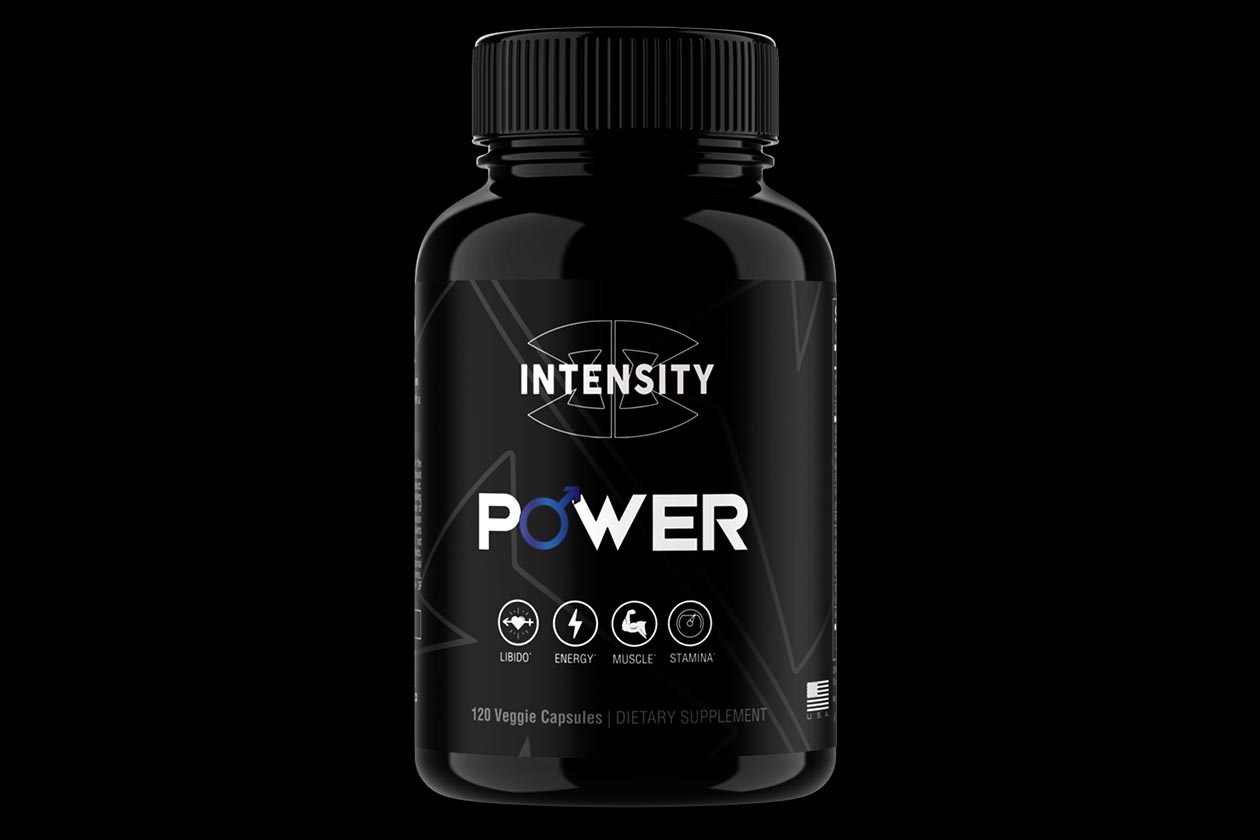 Only a few days ago, we shared details on Intensity Labs' recently released and more health-focused collection of supplements in the Intensity Life Series. The still very young brand has actually dropped another new product, although, unlike the Intensity Life lineup, this one sees it return to its original world of sports nutrition with a testosterone booster.
Power is the title of Intensity Labs' second-ever advanced supplement, built to support and boost testosterone, to in turn improve muscle strength and size, energy, libido, and performance. Similar to the brand's debut product, the well-rounded stimulant pre-workout Pre, Power relies on a selection of commonly used ingredients, all open and transparently dosed.
Intensity Labs' Power brings together the long-running tribulus at half a gram per serving, 250mg of maca, 100mg of DIM, a moderate dose of ashwagandha at 150mg, fenugreek, longjack, horny goat weed, and boron. As mentioned, the supplement is packed full of familiar testosterone boosting ingredients, which you can see in full in the facts panel above.
Power is in stock and available alongside Intensity Labs' Pre and the health and wellness Intensity Life Series on its website, and like other competitors in the category, Power is not in that 30 to $40 price range. The brand is listing the testosterone boosting supplement at $59.97 for a bottle of 30 full servings, so it'll last you the usual month when used as directed.