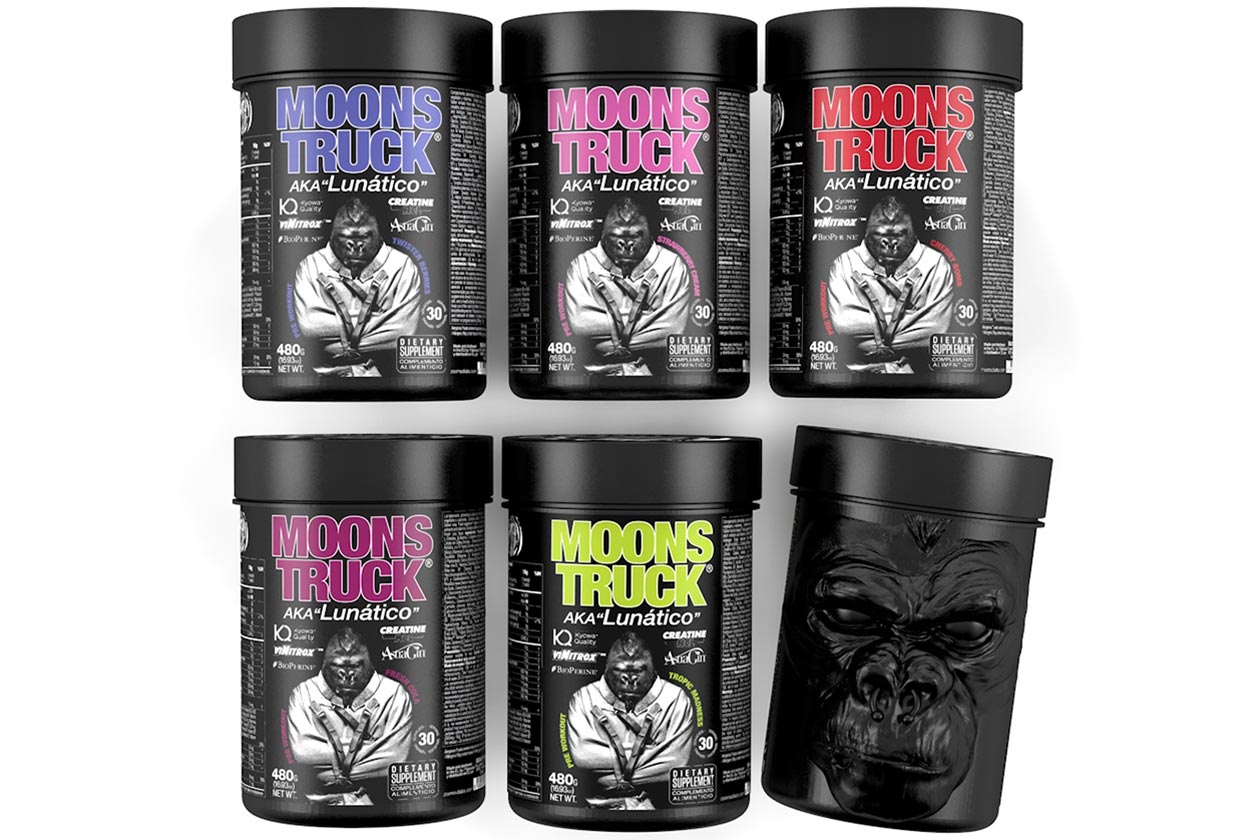 Zoomad Labs is a supplement company out of Spain that only came to market in the last couple of years and currently covers several categories. There is the pre-workout Moonstruck available in a stimulant-free version called Moonstruck Zero, the testosterone booster Wild Beast, and the amino Caretaker and its hybrid spin-offs Caretaker Sleep and Caretaker Squeeze.
The formulas powering Zoomad Labs' products feature fairly reliable ingredients and dosages, nothing too over-the-top, but enough to be effective and competitive in the European market. The brand's variety of supplements is strong, and it has reasonable formulas backing them; however, the most interesting part about Zooomad is its packaging.
All of Zoomad Labs' products come packaged in completely custom bottles that are traditionally round but have an animal face bursting out of one side. Each family of supplements has its own gang-type animal character on the front of its label, then when you spin them around and look at the back, that is where you get the animal's face in an awesome 3D effect.
The design reminds us a lot of TF7 Labs' skull-shaped supplement bottles, although Zoomad Labs mixes it up, and as mentioned, it has a different animal on each family of products. On Moonstruck, you get a gorilla; on the Caretaker line, it's a bulldog; the joint formula Wise King features a lion; then on Wild Beast, you get an aggressive tiger.
We've added images of the unique Zooomad Labs supplements all through this post giving you a close-up look at the detail of its completely custom packaging. Zoomad is a Spanish brand, which is where you can currently find it; however, it was just picked up by the major distributor Prometeus, so you can probably expect to see it all over Europe very soon.