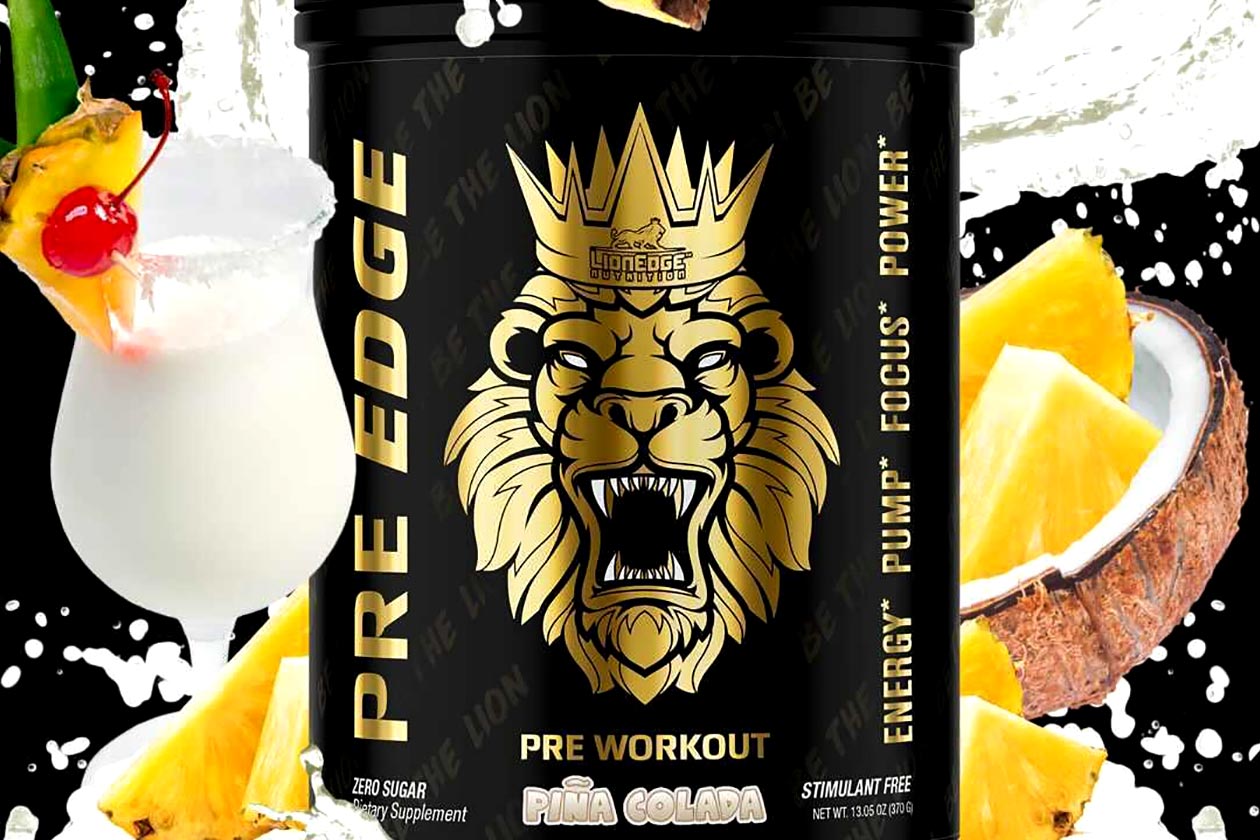 If you're joined to LionEdge Nutrition's exclusive SMS text club, today you're getting early access to an all-new supplement, although it's not completely new, more of a spin-off or alternative version. The latest from the brand is a stimulant-free edition of its recently released pre-workout Pre Edge packing highlights such as 6g of pure citrulline, 1.5g of tyrosine, and Kre-Alkalyn creatine.
LionEdge Nutrition's stimulant-free Pre Edge comes with all of the same ingredients as the regular Pre Edge, of course, minus the stimulants, and rightfully so, its anti-crash matrix. That means you get all of the pre-workout's pump, performance, and mental focus features, with its 300mg of caffeine, 350mg of theanine, and 75mg of theobromine being the ingredients removed.
Another key highlight of the stimulant-free Pre Edge LionEdge Nutrition is pushing is the taste, which is on point in the Lion's Blood flavor of the regular Pre Edge, so we have to imagine this is just as good if not better. Like the stimulant-powered Pre Edge, the stimulant-free spin-off comes in one flavor to start, and it's not your traditional taste in the promising cocktail-inspired Piña Colada.
Once again, LionEdge Nutrition has launched its stimulant-free Pre Edge today, exclusively to the fans signed up to its text subscription list. However, the wait for everyone else isn't too long, with the stimulantless supplement getting a complete public release through the brand's website in three days on Monday of next week.