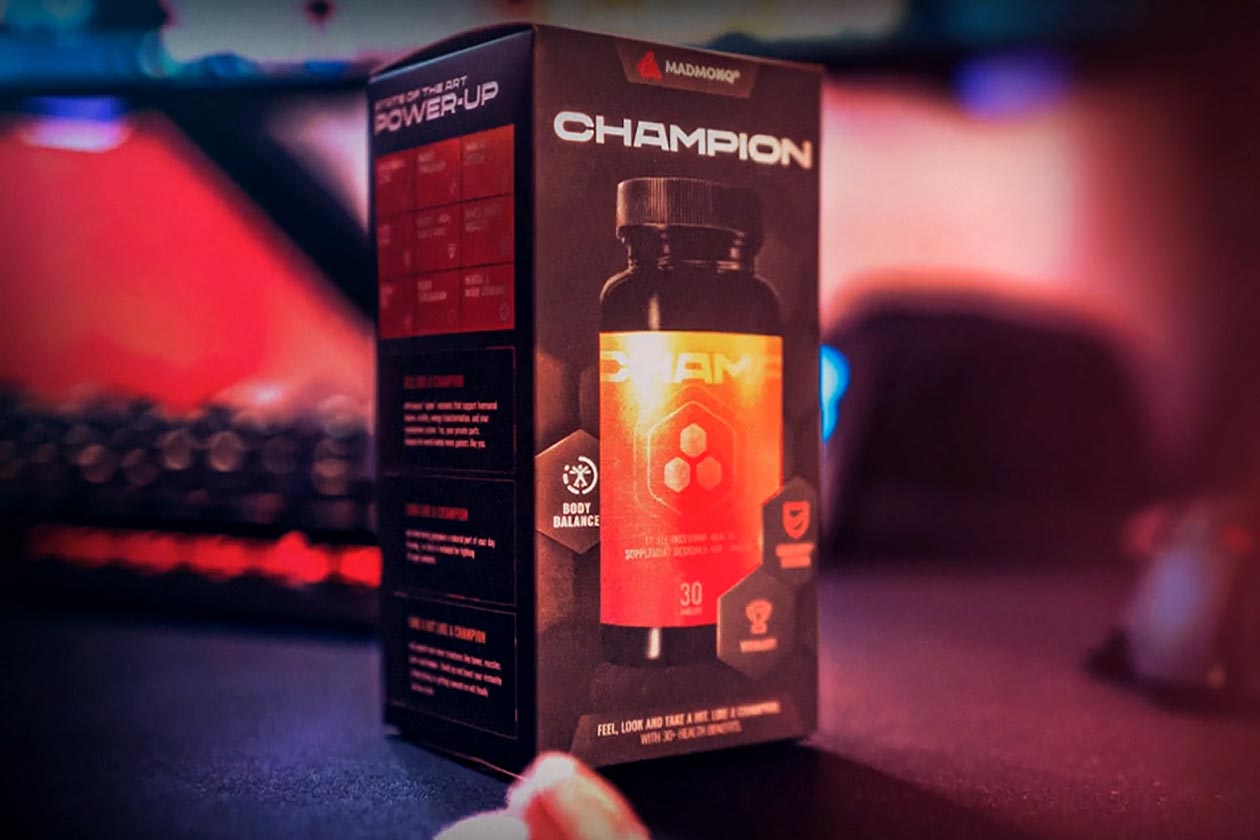 MADMONQ is a European supplement company that started with one product, and like most brands in the gaming category, that product is designed to support energy and focus. What made MADMONQ a little bit different, alongside its awesome and eye-catching branding and marketing, is its gaming supplement came in chewable tablet form instead of the usual flavored powder or even capsules.
There is now a second product on the market from the team at MADMONQ, separate from its original self-titled supplement and focused on a different set of benefits. While the brand's first product was created to enhance energy and focus, its follow-up named Champion is more of a general wellness formula built to support immunity, blood flow, vitality, joints and muscles, natural energy, and eye health.
MADMONQ's Champion is sort of a comprehensive multivitamin marketed and formulated specifically for gamers. It features a variety of vitamins and minerals, and several ingredients not-so-common in multivitamins to support those health benefits mentioned above. The supplement also includes milk thistle, pine bark, tribulus, fenugreek, glutathione, and the eye health ingredients zeaxanthin and lutein.
Like the original MADMONQ product, Champion comes in chewable tablet form with a full-size bottle having 30 single-serving tablets, and it is slightly cheaper than the brand's self-titled supplement. From MADMONQ's online store, Champion will cost you 465 Kč (20.87 USD), or you can bring that down slightly if you sign up to receive a bottle a month at 420 Kč (18.85 USD).