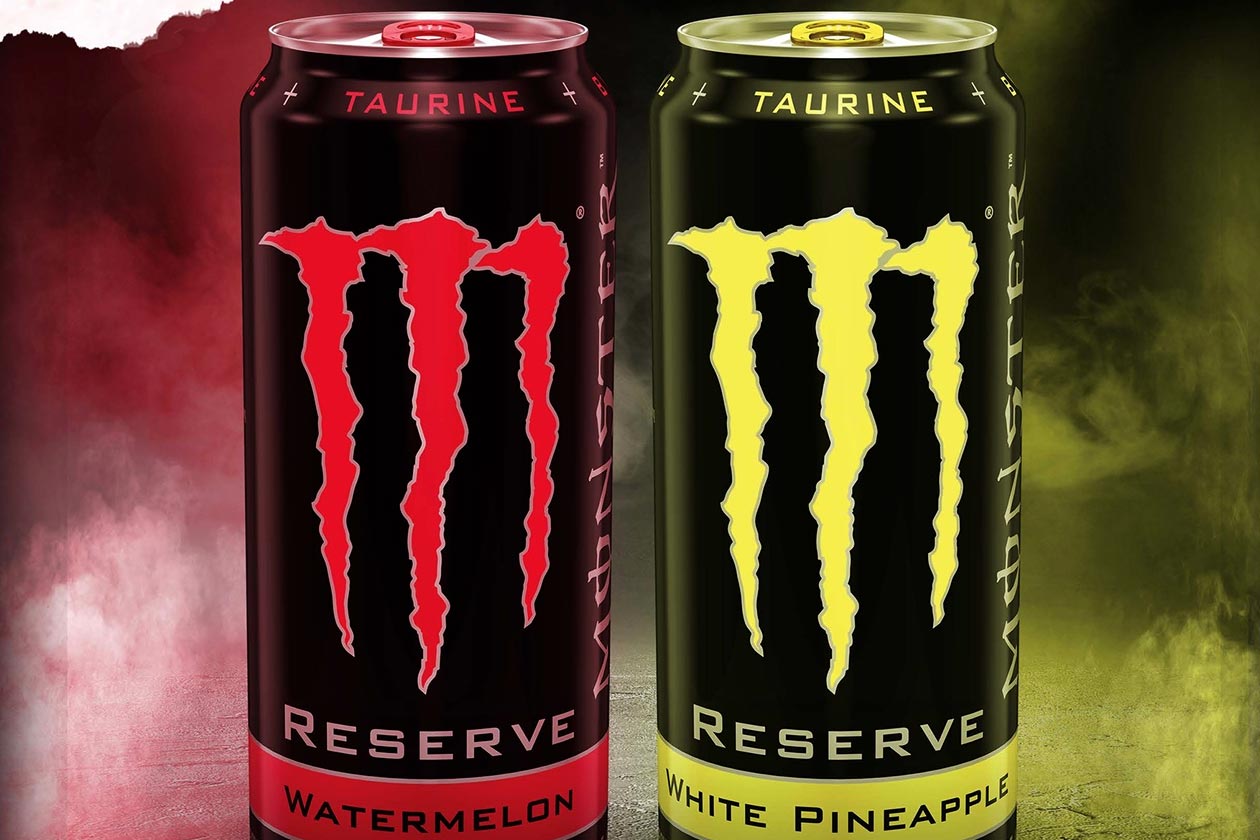 Monster has several different energy drinks on the market, varying in active ingredients, flavor theme, and even size, including Monster Ultra, Monster Rehab, and the tea series Monster Dragon Tea. With the year coming to a close, the beverage giant has released two new flavors under the name Monster Reserve, which are different but not in the usual way.
Monster Reserve is intended to be Monster's original energy drink featuring all of the same energizing ingredients but with fruity flavor to give you a familiar experience and a twist in taste. The product is rolling out to stores and stockists in refreshing Watermelon and White Pineapple flavors to start, both packing Monster's usual 160mg of caffeine per can.
As mentioned, Monster Reserve is essentially a flavor series of the flagship Monster energy drink, so it's also not low in sugar or calories like our favorite Monster Ultra or Monster Lo-Carb. The nutrition on the Watermelon and White Pineapple flavors is 30 to 32g of carbohydrates, with most of that sugar at 28g, giving you a calorie count of 120 per can.