Nov 12th, 2021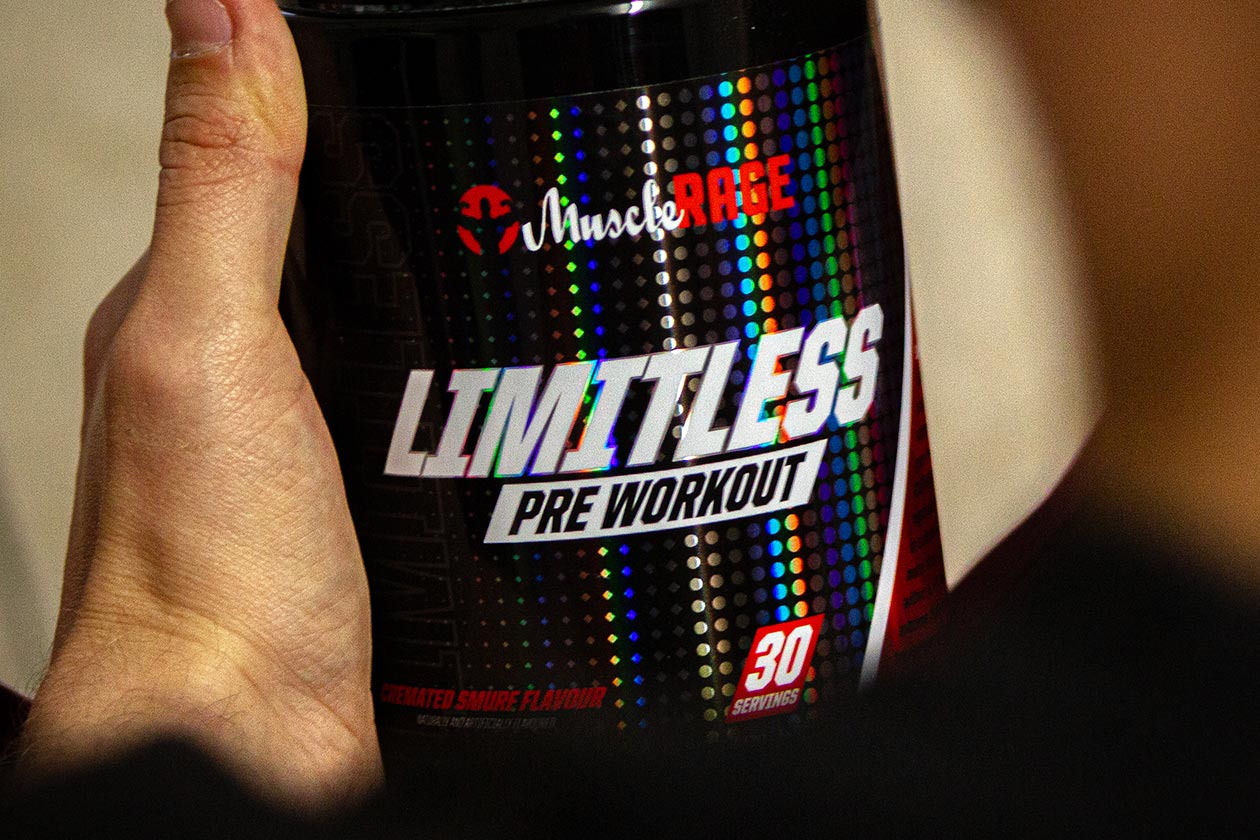 It's not often you see international supplement companies find their way into the US market; more often than not, it is American brands taking on markets in other countries. Reputable UK company Muscle Rage has just made that rare move, and you can now find its complex and advanced selection of supplements here in American through a dedicated website.
Muscle Rage has been around for several years, eight to be exact, debuting all the way back in 2013, although, at that time, it was actually a distributor. Over the years, it eventually evolved into the supplement brand Muscle Rage, and it hasn't turned back. It currently covers many different mainstream and specialist categories, including amino, gaming, muscle building, weight loss, and, of course, pre-workout.
We always say a great way to judge a brand is by looking at its flagship stimulant pre-workout, and for Muscle Rage, that is Limitless. You can see the facts panel for that supplement in the image above, packing a great selection of full and openly dosed ingredients. It has the likes of citrulline malate at 6g for pumps, beta-alanine at 3.2g to support performance, 300mg of alpha-GPC for focus, and a combined 350mg of caffeine.
That style of full dosages and reliable ingredients is continued across to the rest of Muscle Rage's lineup, such as its amino formula X-BCAA & EAA packing 7.3g of all nine EAAs to support recovery. You can check out the brand's complete collection on its UK website, and for those in the US, as mentioned, it has a dedicated online store for you at musclerageusa.com.
All but two of Muscle Rage's supplements from the UK market are available on its American website featuring all of the same ingredients and dosages, with the two missing not being without reason. The items left out are X-BCAA & EAA, which is getting a new and improved version soon, and the brand's protein powder, P3 Protein, which is being discontinued.