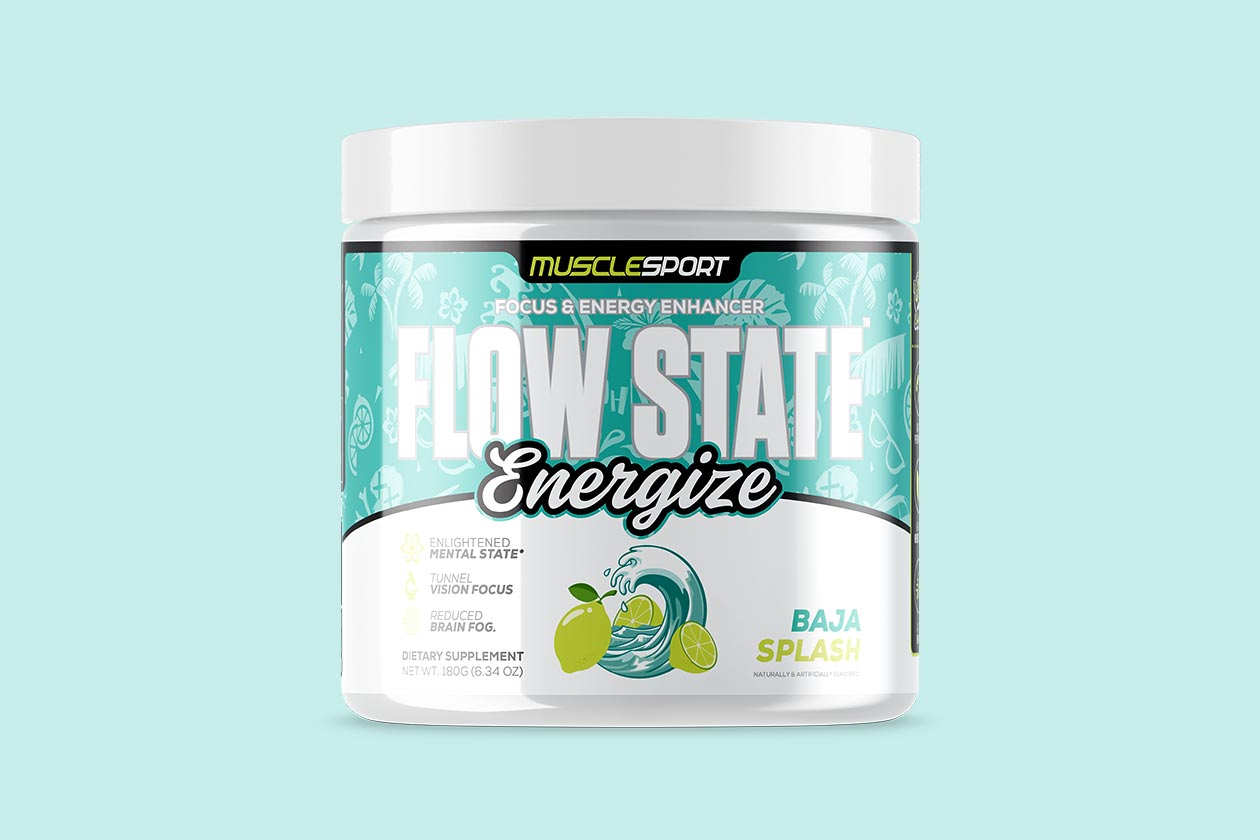 Muscle Sport is another supplement company looking to launch something completely new for the week of Black Friday, where you can definitely count on the brand running some sort of giant sale. The latest product from the brand known for its delicious and creatively flavored Lean Whey protein powder is the dedicated energy and focus formula Flow State Energize.
Muscle Sport does categorize Flow State Energize as a pre-workout on its website; however, it's really more of a multi-situation supplement for use in any area of life where you could do with a bit of extra energy and focus. The product is caffeinated, but not loaded with stimulants, so you won't need to worry about it being overly intense if you take it for day-to-day productivity.
On the formula side, Flow State Energize includes goBHB ketones, although not a lot at 800mg per serving, with a blend of vitamins and minerals in there too. You then get a whole host of nootropic ingredients to push the mental focus aspect, as you can see in the image above, with the likes of alpha-GPC at 300mg, a gram of tyrosine, rhodiola, DMAE, and mucuna pruriens.
As mentioned, Muscle Sport has included caffeine in Flow State Energize with 200mg from multiple sources, plus to further support energy, there is theobromine and TeaCrine. Once again, Flow State Energize is truly a multi-situation supplement, pushing more of the focus side of things and ideal for working, studying, gaming, workouts and general exercise, and day-to-day activities.
Muscle Sport is launching Flow State Energize tomorrow through its online store with a full 30 servings per tub in Baja Splash and Blueberry Lemonade flavors. We're not sure about its price yet; however, Black Friday is happening this week, so whatever it turns out to be, you'll probably want to wait for the brand's undoubtedly massive sale to go live.