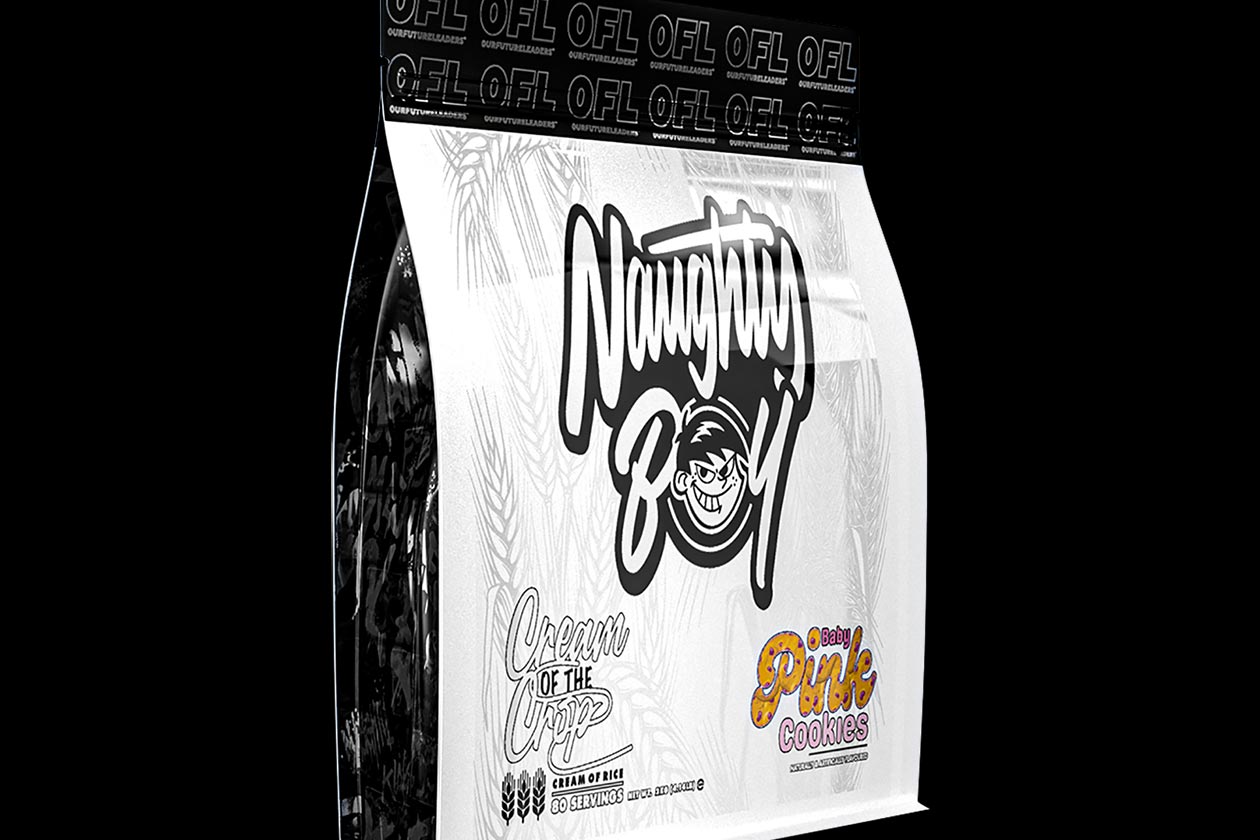 Cream of rice-based carbohydrate supplements have become quite the trend this year, with many different brands of all sizes putting together something simple using that ingredient. The UK and Europe are where most of the products have come from, and now another notable name is throwing its hat in the ring, once again, from the UK, in Naughty Boy.
Naughty Boy was our International Brand Of The Year for 2020, and it has not slowed down in 2021, releasing several all-new supplements and flavor extensions. Now confirmed to be coming soon is Cream Of The Crop, a cream of rice fueled carbohydrate product coming in a bulk 2kg bag, giving you plenty of powder to serve to your preferred macros.
Another important detail about Naughty Boy's upcoming Cream Of The Crop is it will be flavored, although it's going to have a lot more options than most other cream of rice supplement. Cream Of The Crop is hitting the market soon in an impressive total of nine different tastes, including common creations like Chocolate Brownie Batter and Little Peanut.
The other seven options making up Naughty Boy's Cream Of The Crop menu are Banana, Apple Cinnamon, Classic Carrot Cake, Maple Syrup, Cinnamon Cereal, Berry Blue Pancakes, and Baby Pink Cookies.