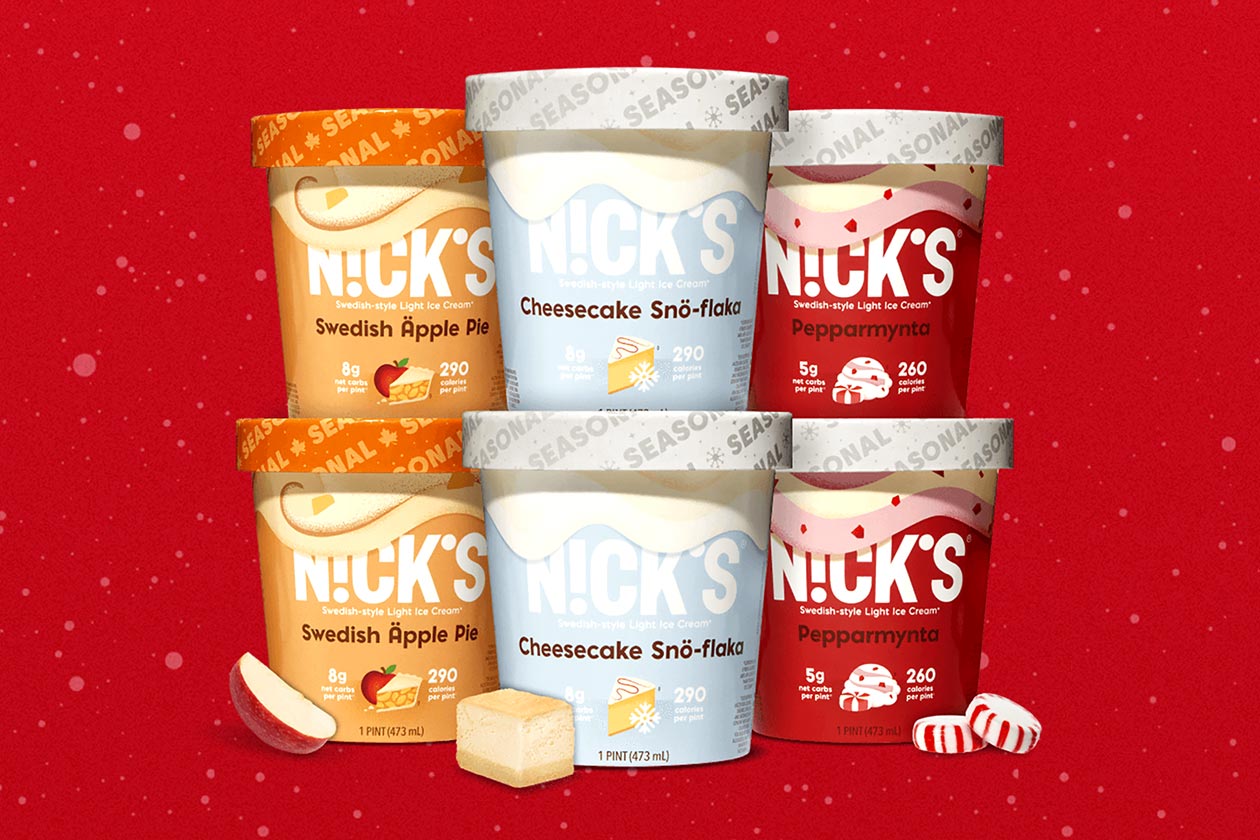 Swedish functional brand Nick's, which specializes in creative and delicious frozen treats, has revealed and released three special edition flavors for the season of giving. All three of those flavors are for the functional company's flagship product, Nick's ice cream, packing a high-protein nutrition profile and a reasonable calorie count sitting under 300 per single pint tub.
The limited-time seasonal flavors Nick's has put together for its ice cream are all Christmas-themed, but with a touch of its home country. There is Swedish Äpple Pie featuring bits of baked apple and a cinnamon swirl; Cheesecake Snöflaka with a creamy cheesecake ice cream and a strawberry swirl; and the peppermint ice cream Pepparmynta with peppermint bark pieces.
All of Nick's festive flavors of ice cream have 9 to 12g of protein per pint with a gram or less of sugar, between 5 and 8g of net carbohydrates, and like the product's other options, their calories are under 300. You can grab any of the Christmas edition products from the brand's website individually, or there is a discounted bundle with two tubs of each flavor at $59.94.