Nov 14th, 2021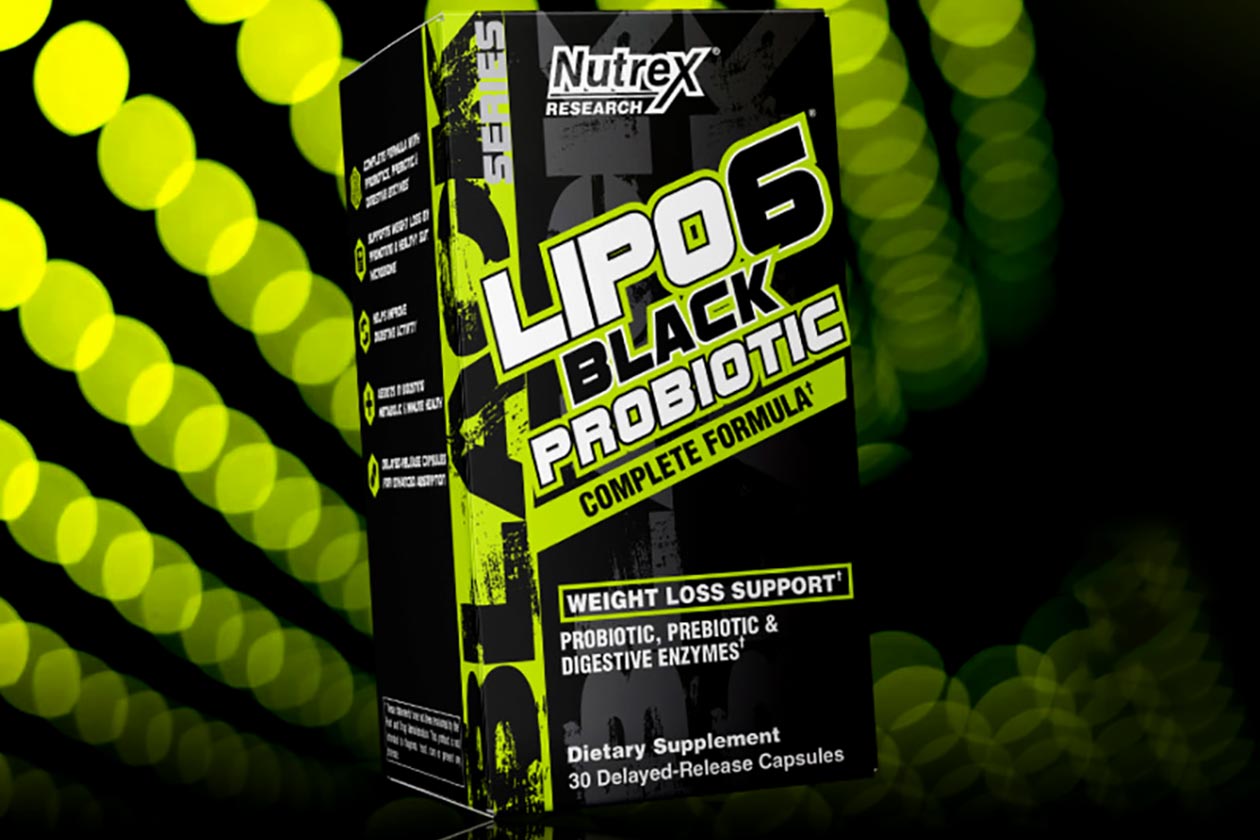 Nutrex recently revealed another entry in its long-running and well-known Lipo-6 family of weight-loss supporting supplements in Lipo-6 Black Probiotic. True to its name, the latest product from Nutrex is a probiotic-based formula, with the supplement's primary goal being to support gut health and digestion, and there aren't really any common fat-burning ingredients in this one.
Nutrex's Lipo-6 Black Probiotic is considered a Lipo-6 weight-loss supporting product due to its more health and wellness style benefits contributing to that benefit. We've added the facts panel for the supplement below featuring several premium ingredients in DigeZyme digestive enzymes, and DE111 and HOWARU Shape probiotics, providing a combined three billion CFUs.
You can purchase Nutrex's gut and digestion health product from its online store alongside all of its many other Lipo-6 supplements priced the same as Lipo-6 Thyrolean and Lipo-6 Stim-Free at $34.99 a bottle. The brand is also running a sale to celebrate the launch of Lipo-6 Black Probiotic, where you get the product and a tank completely free when your order totals more than $50.