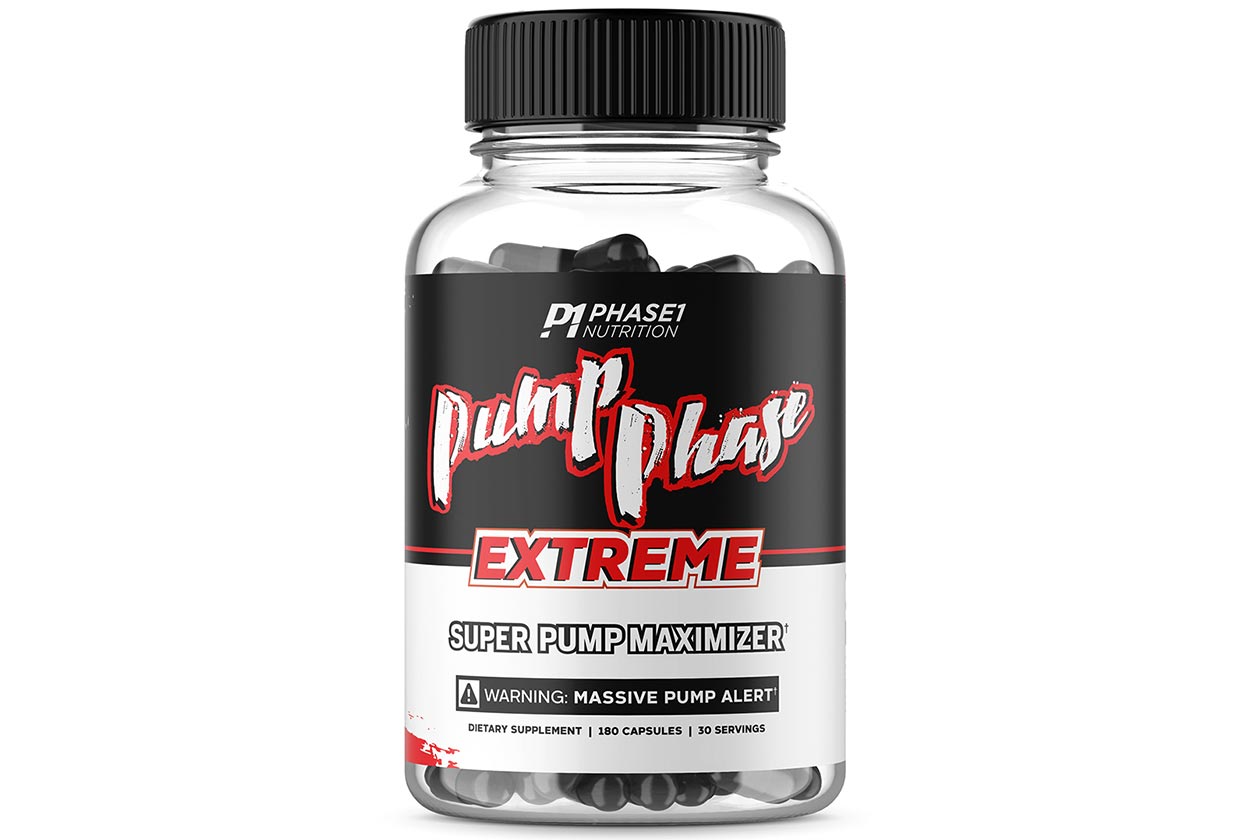 Pump Phase is Phase One Nutrition's stimulant-free pre-workout built to enhance muscle pumps, powered by the likes of 4g of citrulline malate, 50mg of S7, and 1.5g of Nitrosigine. In a few days, the brand is rolling out a spin-off of Pump Phase named Pump Phase Extreme, which isn't a replacement or sequel, essentially just another pump supplement.
Phase One Nutrition's Pump Phase Extreme is stimulant-free and built to increase pumps while you workout, although it relies on a mostly different set of ingredients compared to the regular Pump Phase. The only crossover between the two is glycerol, of which Pump Phase Extreme has 2.5g of in HydroMax glycerol, and Pump Phase has 2g of GlycerSize. glycerol.
As for the rest of the ingredients powering the newest pump experience from Phase One Nutrition, there is 256mg of VasoDrive-AP, 250mg of FitNOX, half a gram of vitamin C, and niacin rounding it out at 25mg. The product features a fairly simple formula, making it easy to stack with other pre-workout supplements, including Pump Phase and the brand's stimulant competitors Pre Phase and Stimmed Up.
Once again, Phase One Nutrition's Pump Phase Extreme is expected to arrive and become available within the next week or so, featuring the usual total of 30 servings a bottle. You'll be able to purchase the pump product first through the brand's online store, where it'll cost the same as a full-size tub of Pump Phase, Pre Phase, and Stimmed up at $49.99.