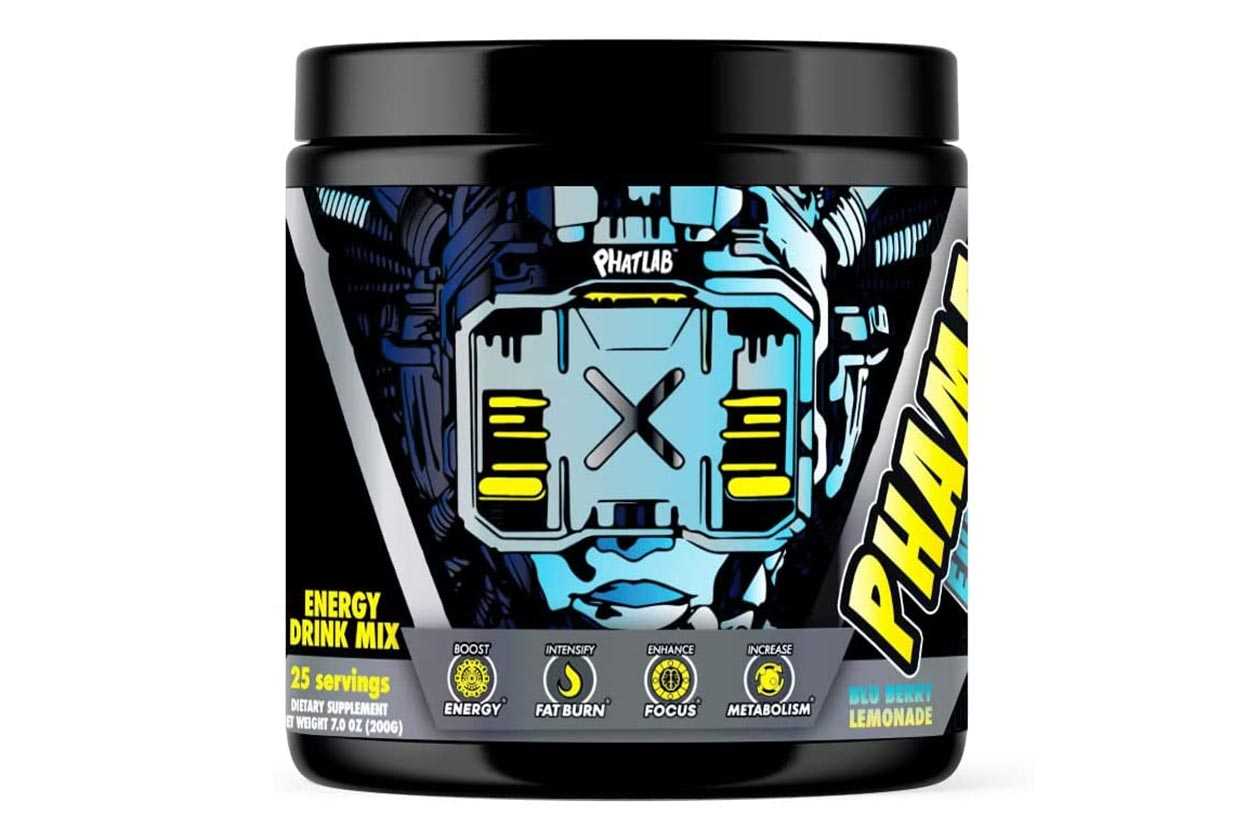 Phame is the third-ever supplement from the eye-catching and uniquely branded company Phat Lab, and like its other two products, it is stimulant-based and built to provide energy. Phame is less like Phyre and more like the brand's second supplement G-Crak, featuring ingredients for a moderate boost in energy and mental focus, not that complete pre-workout experience.
We've added the formula powering Phat Lab's Phame in the image below, where you can see for yourself, you don't get that variety of ingredients like in the pre-workout Phyre. It is more about supporting energy and mental focus with half a gram of tyrosine, 265mg of VitaCholine choline bitartrate, and a reliable 300mg of caffeine to take care of that energy-enhancing side.
Alongside those ingredients mentioned, Phat Lab has thrown in what it calls the Phamous Prop Blend, and it is not dosed at all that high. It combines acetyl-l-carnitine, creatine, theanine, green tea, and maca for a light total of 352mg. Most products we come across with acetyl-l-carnitine or creatine, have either of those significantly higher than 352mg, and that is by themselves.
While the blend dosage of Phat Lab's Phame is a bit of a letdown, the main goal of the supplement is, as talked about earlier, to boost energy and focus. The formula has enough to do that, although another key detail to keep in mind is the price of Phame is not much, so it's a fairly straightforward and cost-effective product coming in at $24.98 for a tub of 25 full servings.
Phat Lab currently has only one flavor available for its energizing Phame with Blu Berry Lemonade, and it has a unique feature to it, in that it's carbonated, which should make for quite a memorable experience.