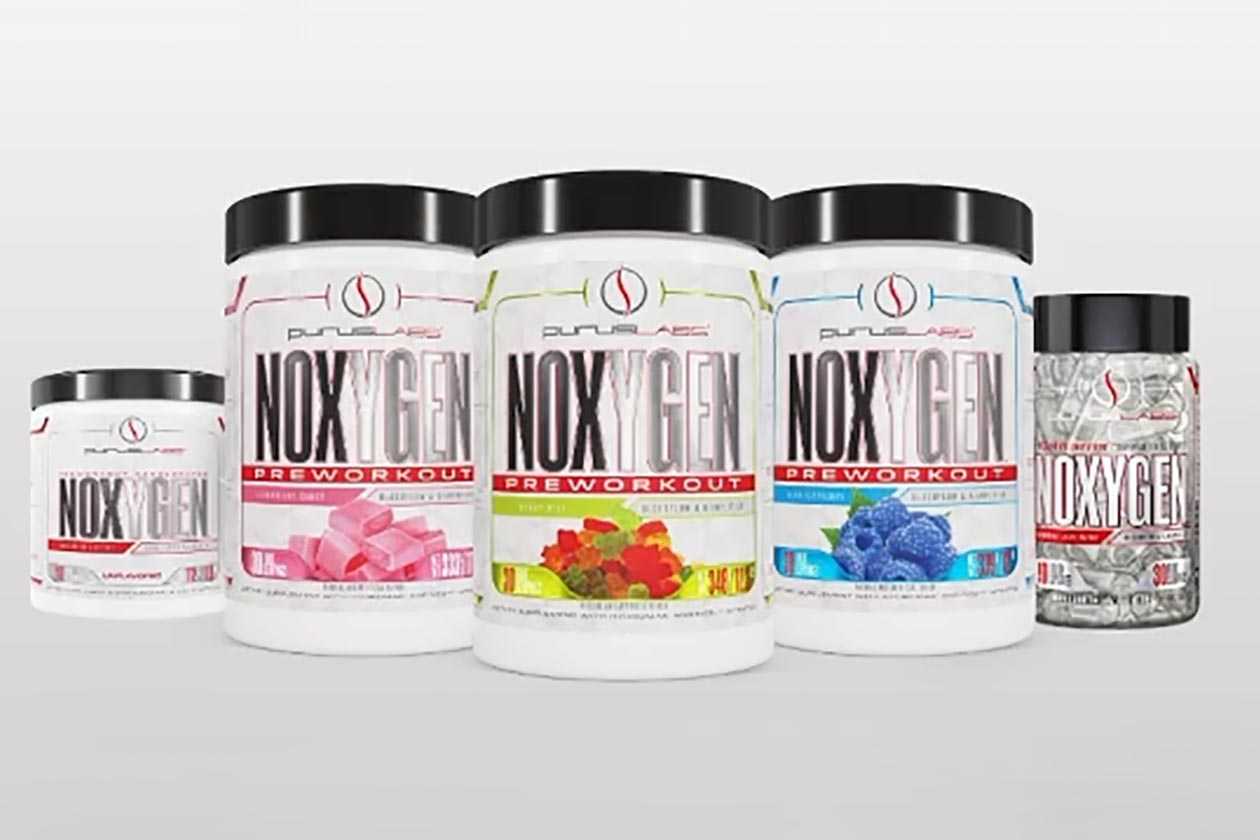 If you're a longtime fan of pre-workouts, specifically the stimulant-free kind, you'll likely be familiar with Purus Labs' versatile competitor, the capsule and powder format supplement Noxygen. Both versions of the product feature a combination of premium NO3-T nitrates and glycerol to increase and enhance muscle pumps, something Noxygen is known to deliver extremely well on.
Purus Labs has decided it's time to take that well-established and reputable Noxygen name and turn it into a more complete and comprehensive stimulant pre-workout. Noxygen Preworkout has just been announced as coming soon, and it will combine that original blend of NO3-T nitrates and glycerol with a whole bunch of other ingredients for a more well-rounded performance.
Purus Labs has named several ingredients that are going to be in Noxygen Preworkout, although it has not shared any of their dosages. The NO3-T nitrates will be present in the form of citrulline nitrate with HydroMax glycerol, alongside beta-alanine to support performance, VitaCholine, tyrosine, and huperzine a for focus, and ZumXR extended-release caffeine for long-lasting energy.
Noxygen Preworkout essentially intends to give fans of Purus Labs a complete pre-workout that carries on the Noxygen name, delivering a reliable blend of benefits. The supplement is, as mentioned, due to be available sometime soon, with what looks to be the usual 30 servings per tub and three flavors to choose from, in two candy creations and a traditional blue raspberry.