Nov 21st, 2021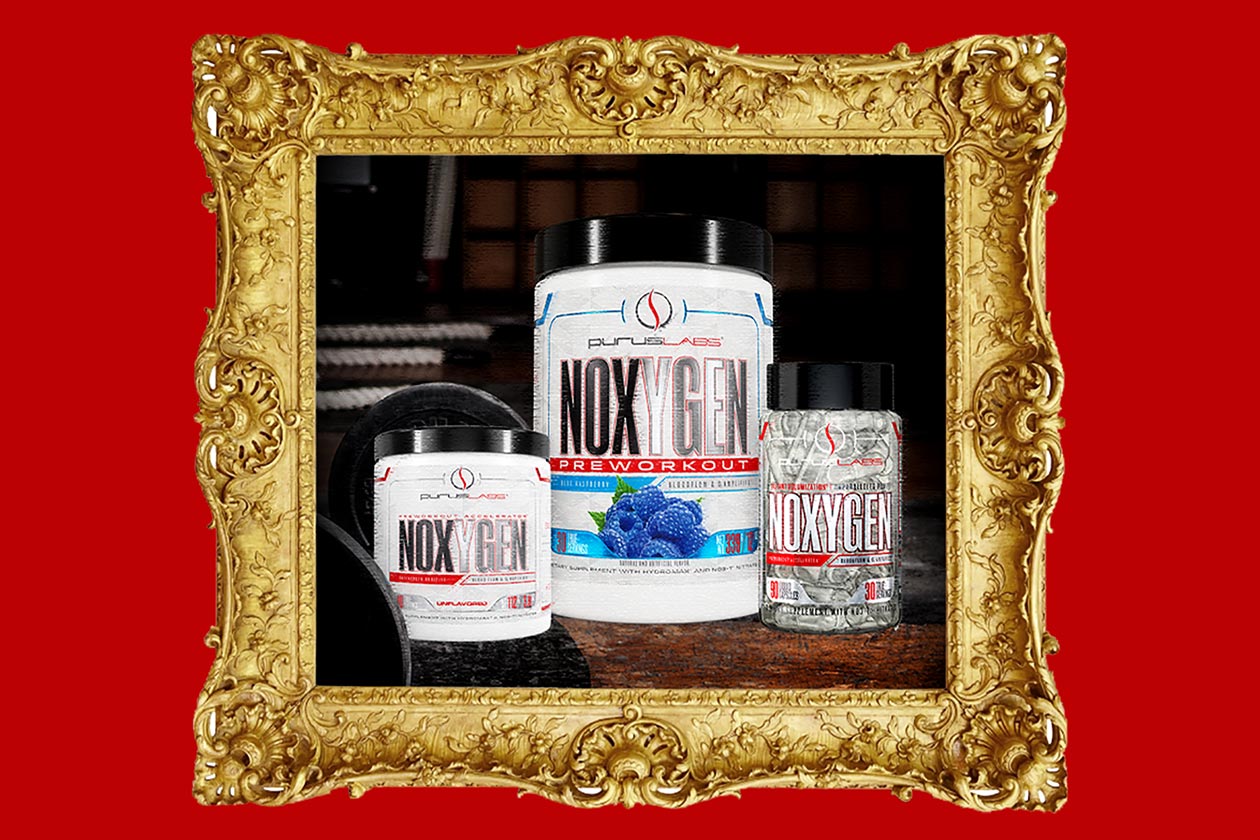 Purus Labs' all-new and well-rounded pre-workout spin-off of its long-running and popular pump supplement Noxygen, is now available for purchase direct and from GNC. Both places have the product at a regular retail price of $39.99, although at the moment, GNC is running a deal where you get a second tub for half price, so if you grab two, it'll come down to $29.99 each.
Noxygen Pre-Workout is a more comprehensive pre-workout compared to Purus Labs' original Noxygen capsules and powder, designed to deliver a lot more than just enhanced muscle pumps. The supplement is well-rounded, featuring reliable ingredients and dosages for increased energy and mental focus, improved performance, and like the other Noxygens, better muscle pumps.
Similar to the Noxygen capsules and powder, Purus Labs has packed Noxygen Pre-Workout with a combination of branded glycerol in 1.6g of HydroMax, and NO3-T nitrates with a gram of citrulline nitrate and another gram of betaine nitrate. That is certainly not all the brand has squeezed into the product, as mentioned, it also has ingredients for energy, mental focus, and performance.
Alongside the glycerol and nitrates, Purus Labs' Noxygen Pre-Workout comes with half a gram of tyrosine, huperzine, and 750mg of VitaCholine to support focus and cognition, and a moderate 245mg of caffeine from anhydrous and extended-release, zumXR. To take care of the performance and endurance aspect of the experience, lastly, there is beta-alanine at a full 3.2g per serving.
Purus Labs has certainly called on reliable ingredients for its Noxygen Pre-Workout, with one or a few features to support each of its core benefits in three flavors, Blue Raspberry, Strawberry Candy, and Gummy Bear. Once again, the brand has also priced the pre-workout quite competitively, especially during GNC's sale where you get two 30 serving tubs for $30 each.