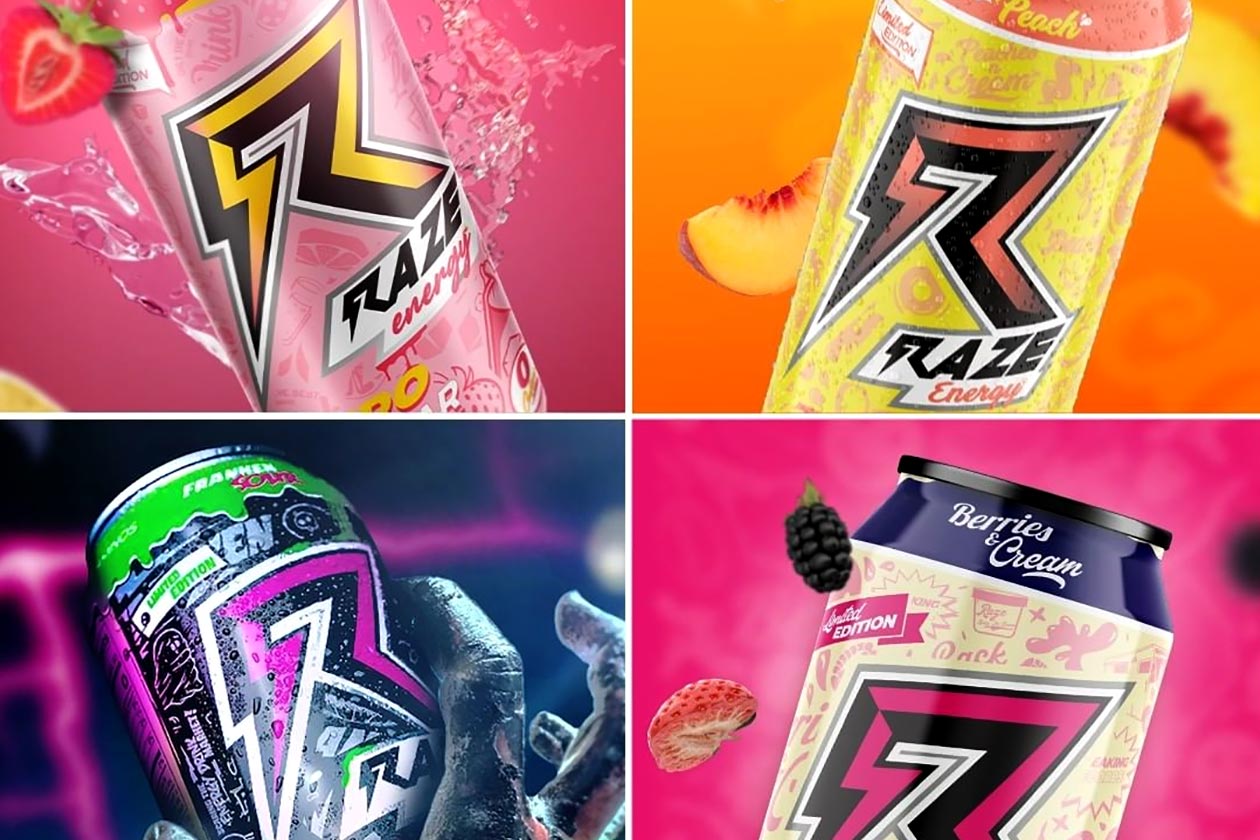 For 2021 we decided to add an energy drink category to our annual Brand Of The Year Awards mostly due to how popular the space has become and how much our followers enjoy reading about all of its products. We nominated three brands that stood out to us in Bang Energy, RAZE Energy, and gaming brand G Fuel due to its impressive effort with the G Fuel energy drink.
Our first-ever Energy Drink Brand Of The Year winner is the sweet, delicious, and always enjoyable RAZE Energy. The brand has been incredibly busy from the start of the year to the finish, although there were two things it did that made it difficult to deny the win. We also can't leave out the fact it took home our Clash Of The Cans title after getting runner-up two years in a row.
RAZE and its energy drink really made an impression when it kicked off its monthly limited edition series, where it drops an entirely new and limited-time flavor each month. That is something we've seen brands do in the pre-workout category, although not energy drink, and not only has RAZE been consistent, but this past month it took things up a notch and dropped two limited flavors.
The beverage brand also made sure each of those products isn't just any traditional taste; it's kept them fun, exciting, and interesting with the likes of Rainbow, Mystery Flavor, and the all-out sour effort Franken Sour. The other area RAZE made an impact is with the spin-offs of its signature energy drink, including a pre-workout powder version of RAZE and the functional, high-protein baking mixes in RAZE Flapjacks and RAZE Cakes.
RAZE and its energy drink have genuinely had a stand-out year, going above and beyond what we've seen them do in previous years and make an undeniable case to win our Energy Drink Brand Of The Year title. The beverage company gave us everything we look for in our Brand Of The Year Awards, and leaves us extremely excited for what's to come over the next 12 months.