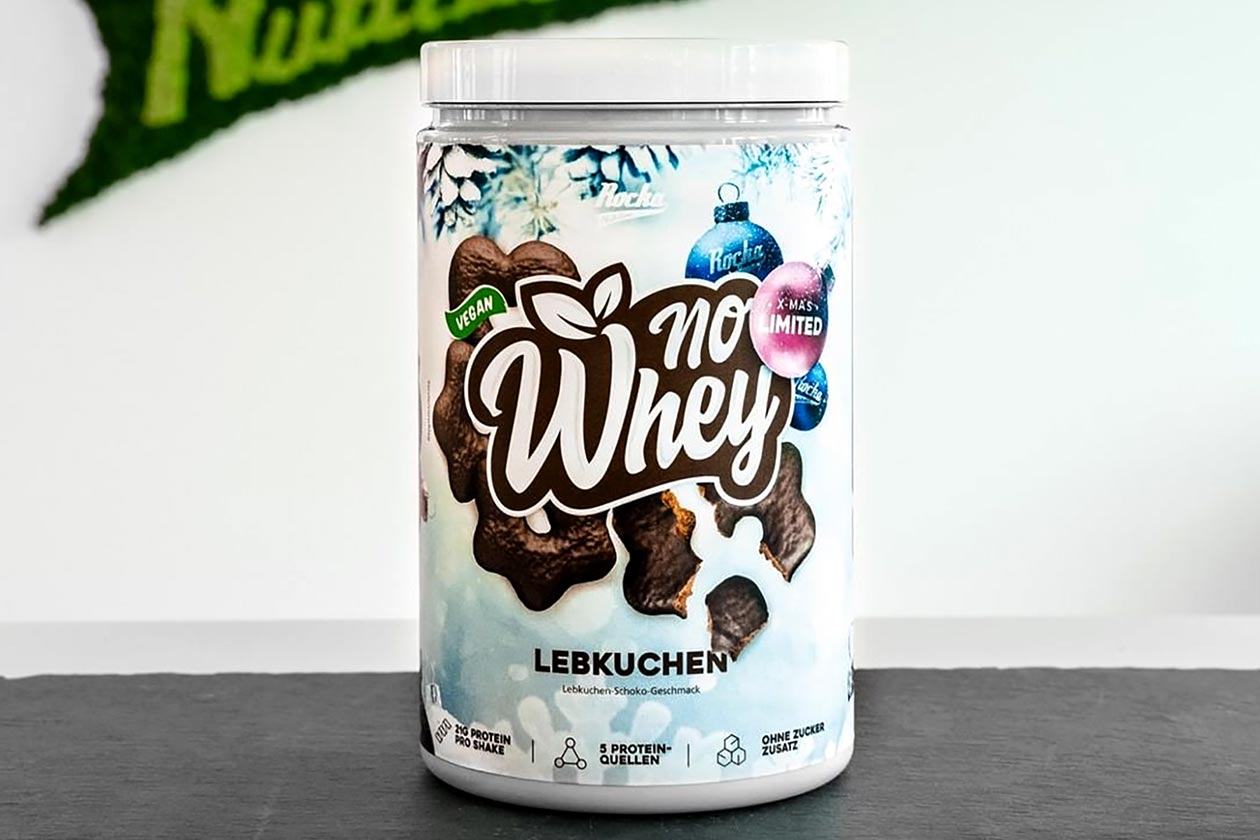 As we've mentioned many times before, Rocka Nutrition is no stranger to special occasions and putting together special edition products and flavors to suit. With the holidays fast approaching, the German brand has revealed its many releases for Christmas, and there are indeed several, six in total, with two flavors each for three separate products.
Rocka Nutrition's six Christmas items include two local baked favorites for its low-calorie flavoring powder Smacktastic, with Vanillekipferl (vanilla crescent cookies) and Lebkuchen. Next is Marzipan Raspberry and Speculoos Raspberry for the No Whey Bar, and the cinnamon rice pudding Milchreis-Zimt and Lebkuchen again for the No Whey protein powder.
It's always fun to see local recipes and treats turned into flavors of supplements and healthy snacks, and Rocka Nutrition is one of the few that does it well and does it frequently. All of those Christmassy products are launching soon through the brand's online store for the usual price of each respective item, and they'll only be around for a limited time.