Nov 18th, 2021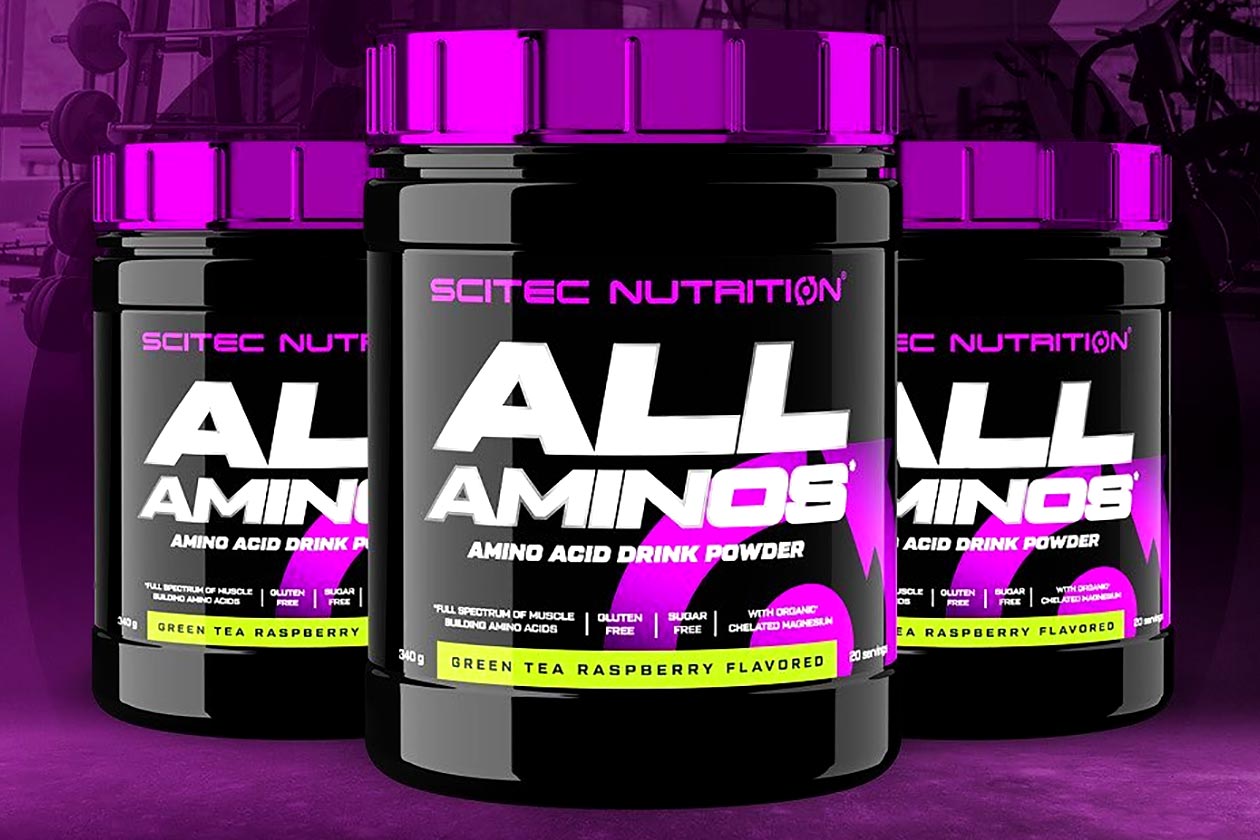 Every time Scitec Nutrition releases a new supplement, we're intrigued and surprised by how it still manages to find room in its massive lineup for another product, especially when it's for a category it's already in. This month the European giant has done it again, introducing another entirely new supplement, this time for the amino market, which it does have plenty of competitors in.
Scitec Nutrition has launched All Aminos, and true to its name, it features all of the amino acids. The formula provides all nine EAAs as well as non-essential amino acids (NAAs) and conditionally non-essential amino acids (CAAs). The latter two types include the likes of citrulline, glycine, serine, and the CAAs tyrosine, proline, glutamine, and arginine.
It is worth noting Scitec Nutrition's All Aminos doesn't get all of its amino acids from free form sources. The supplement actually combines a handful of individual aminos and protein sources like hydrolyzed whey protein and collagen. The aminos and dosages the product lists on its facts panel are a mixture of the free form and the aminos naturally occurring in the sources of protein.
Scitec Nutrition's newest amino-based supplement is now out and available in the UK and Europe, and it is a flavor powder formula that has only one taste to choose from at the moment in a rather unique Green Tea Raspberry.