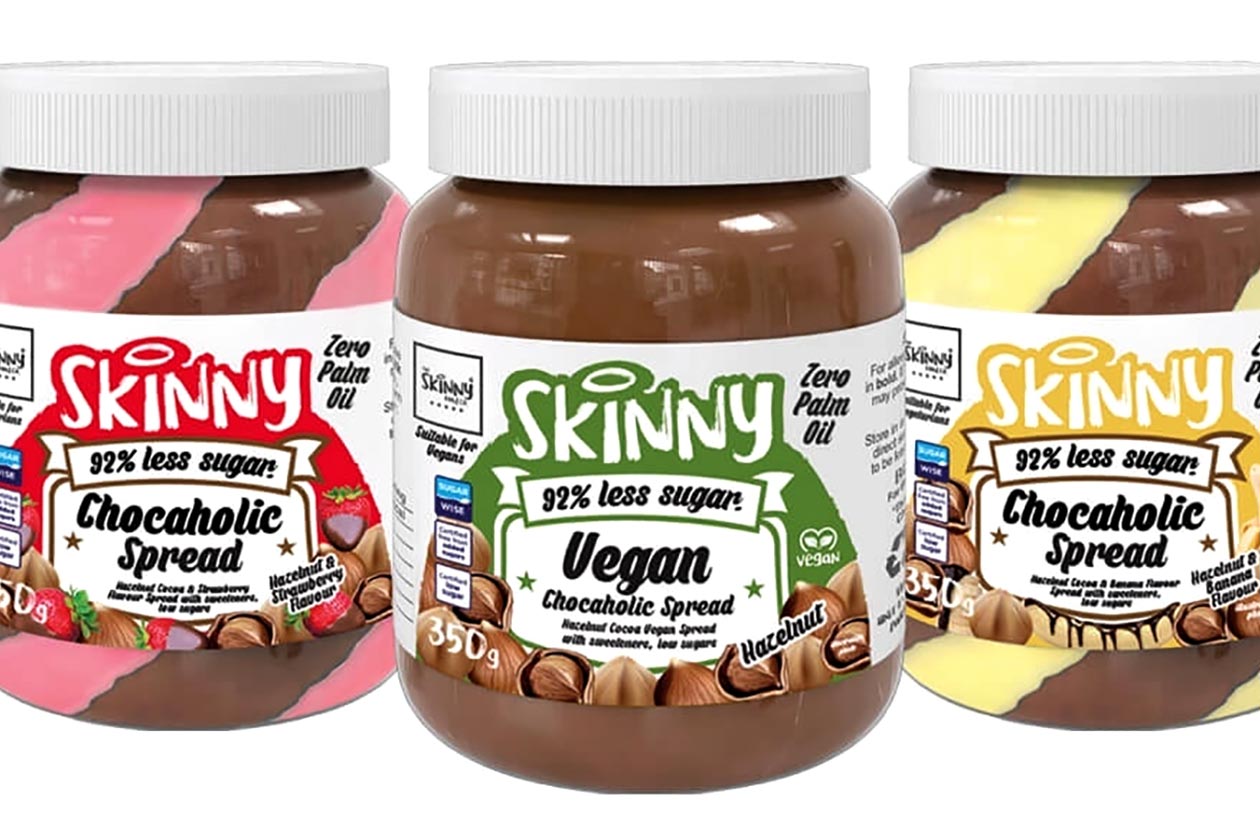 The always active and consistently busy functional brand The Skinny Food Co has dropped a bunch of new flavors for another one of its popular products, although this time it's not Skinny Syrup or Skinny Sauce. The UK brand has turned its attention to the delicious and impressively low sugar Chocaholic Spread, designed as an alternative to the sugar-loaded spreads on the mainstream market.
The Skinny Food Co already had a handful of flavors available for its Chocaholic Spread, including the likes of Milk Chocolate, Salted Caramel, Toffee, Chocolate Mint, and the eye-catching Duo taste, Hazelnut and White Chocolate. There are three new flavors of the product; two of those are extensions of the color twisting Chocaholic Duo with Hazelnut and Banana, and Hazelnut and Strawberry.
The third new flavor of Chocaholic Spread from The Skinny Food Co is a first-ever version of the product with a chocolate hazelnut-flavored vegan-friendly alternative. It promises to taste just as good as the original Chocaholic, still features a lot less sugar than your typical chocolate spread, and to make it vegan, there is no whole milk powder in this like the several other flavors the product has available.
If you like the sound of either of those fruity Chocaholic Spreads with a touch of Banana or Strawberry, or the vegan-friendly spin-off, you can now purchase them from The Skinny Food Co's website at its usual price for the product of £3.99 (5.41 USD) for a 350g jar.