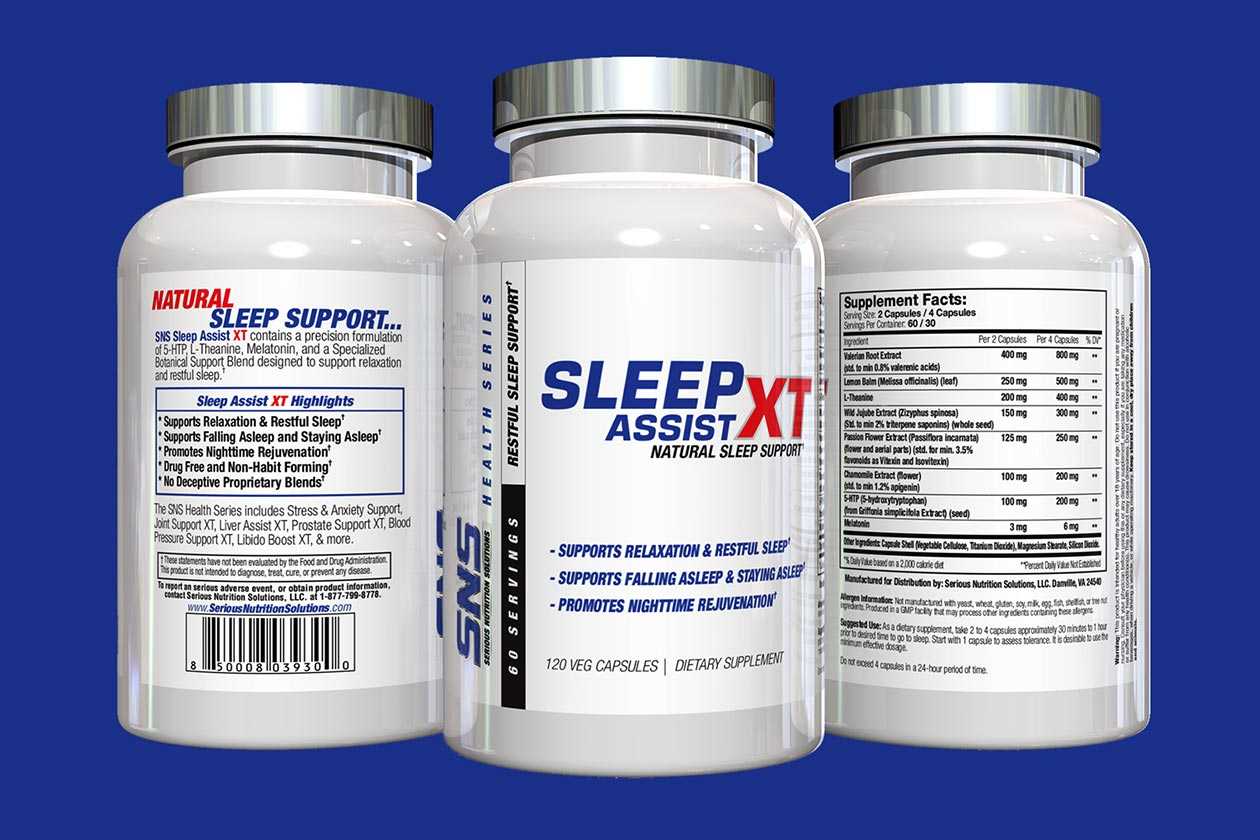 Reputable sports nutrition brand Serious Nutrition Solutions, more commonly known as SNS, has added another complex and advanced supplement to its lineup for a category it hadn't completely entered. Despite already touching many different areas of the industry, until this week, the brand didn't have a complete sleep support product; however, that has now changed.
Sleep Assist XT is Serious Nutrition Solutions' dedicated supplement that's all about supporting and improving sleep. It promises all of the usual, high-end benefits for the category, aiming to help get you to sleep, ensure you get quality deep sleep, and you wake up feeling refreshed. The product is full of ingredients regular sleep aid users will be familiar with and all at solid dosages.
In Serious Nutrition Solutions' maximum four capsule serving of Sleep Assist XT, you get 400mg of theanine, a solid 6mg of melatonin, a bit more than the common 5mg, valerian root, passionflower, 5-HTP, and chamomile extract. We've added the facts panel for the sleep support supplement above, where you'll notice you get 30 servings per bottle, although the brand does list a two capsule serving, which, if that works for you, it'll give you 60 servings.
Serious Nutrition Solutions' direct-to-consumer online store is the place to go to get your hands on Sleep Assist XT, and considering what you get in the product, it is very well priced. A full-size bottle of the supplement is currently $36.99 straight from the brand's website, but if you throw in our Stack3d Insider coupon code, that'll come down even further to less than $30 at $29.59.