Nov 29th, 2021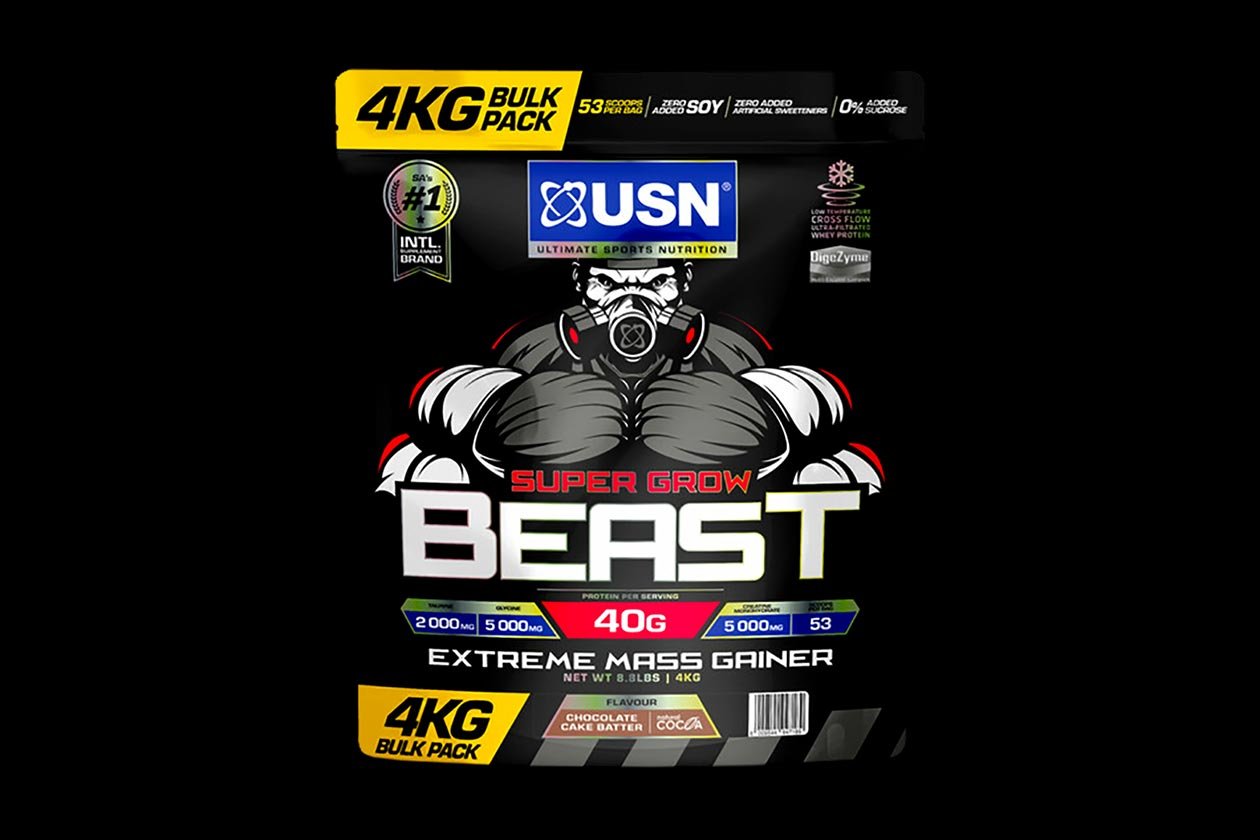 USN has revealed and released an all-new high-calorie mass gainer that can currently only be purchased from the mainstream South African retailers, Game and Makro. Like most of the competitors in the mass protein category, USN's latest does have a fitting name with Super Grow Beast, and it comes in a large 4kg or 8.8lb bag, providing a total of 53 servings.
USN's exclusive new Super Grow Beast packs a solid 40g of protein per serving and an additional 5g of creatine monohydrate. We're not sure what its other macros are, but based on 4,000g and 53 servings, the serving size is 75g. While that doesn't give us exact numbers, it confirms the product has fewer carbohydrates than protein, making it more of a lean gainer.
Super Grow Beast has debuted in two traditional flavors, Chocolate Cake Batter and Vanilla Cake Batter, and from one of its two stockists, Makro, it is relatively cost-effective. That large 4kg bag of USN's newest and exclusive mass gainer is priced at R349 (21.58 USD), although again, we can't seem to find its complete nutrition profile or the complete list of ingredients.