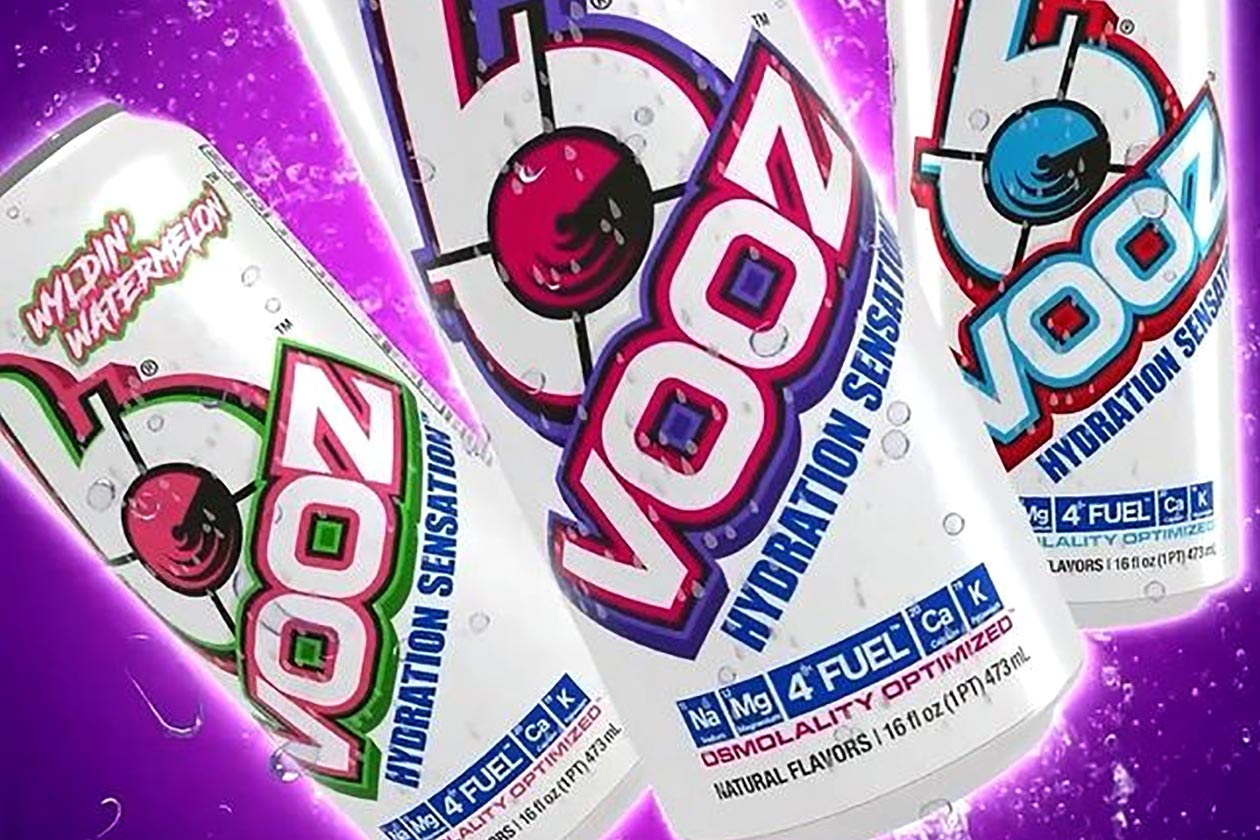 A couple of weeks ago, the maker of the popular Bang Energy drink, announced a new beverage that isn't all about caffeine-powered energy. The product is the hydration supporting product VOOZ, which today we've got a much better look at as you can see in the image above, and more information about what's in the drink and what it can do for you.
VOOZ, also referred to as the hydration sensation, is a sports performance beverage created to support and improve hydration with a ketone energy technology called 4th Fuel. As mentioned, it does not have any caffeine, and alongside 4th Fuel, you get electrolytes, betaine, and to additionally boost immune health, there is zinc and vitamin D3.
VPX Sports hydration sensation VOOZ will be available soon in a traditional 16oz can and debuting through the major supermarket chain Kroger. Three flavors have been revealed so far, all with absolutely no sugar in Blue Razz, Blackberry Blitz, and a flavor the brand only launched earlier this year for its flagship Bang Energy drink in Wyldin' Watermelon.