Nov 17th, 2021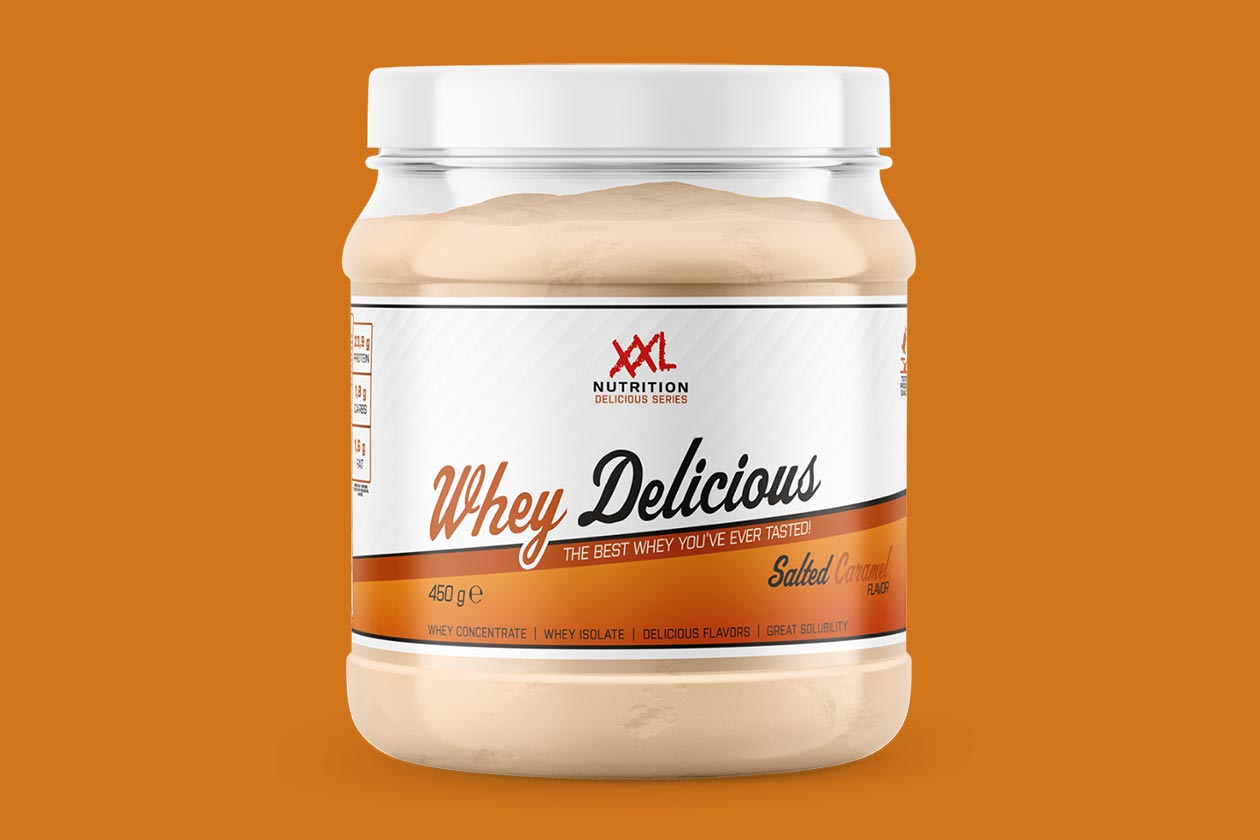 Supplement retailer and brand XXL Nutrition, has a mountain of products in its own line, including several different protein powders from blend-type formulas to more balanced meal replacements. There is now another entry in the competitive category from XXL Nutrition, and it has a point of difference that should attract fans that already enjoy its selection of protein powders.
Whey Delicious is the all-new supplement from XXL Nutrition and compared to all of its other protein powders, it promises to be the best tasting whey-based product out there. It is a creamy, flavor-first supplement, featuring 23.9g of protein per serving from a blend of whey concentrate and isolate, 1.8g of carbohydrates, 1.4g of sugar, 1.6g of fat, and a total of 114 calories.
XXL Nutrition's Whey Delicious doesn't have any additional enzymes or probiotics; it's purely about flavor, aiming to deliver a creamy consistency with industry-best taste. Currently, the product is only available in a Salted Caramel flavor and will cost you €14.95 (16.92 USD) for a tub of 15 servings, although expect to see that menu grow if it turns out to be as good as advertised.