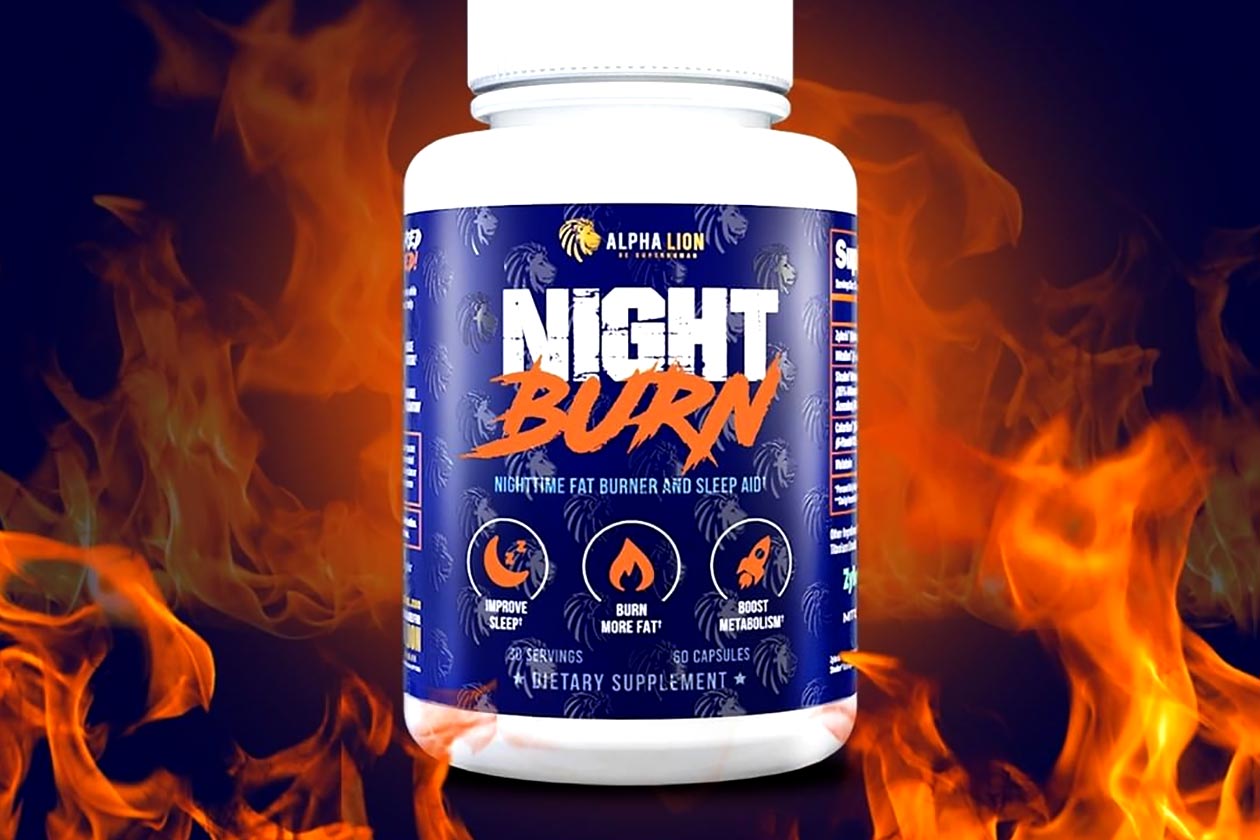 This year for Boxing Day, Alpha Lion is launching an entirely new supplement alongside what we presume will be some sort of strong sale considering it is going to be Boxing Day. The product is a fat burner named Night Burn and is similar to the brand's Cheetah Burn PM, released almost two years ago, although that one has since been discontinued.
Alpha Lion's upcoming Night Burn explains itself in its name with a weight loss-supporting supplement formulated to help you burn fat through the night while you sleep. It also takes a hybrid approach similar to other products designed to burn fat during the night, where it features ingredients for weight loss as well as sleep, including premium Zylaria.
The brand hasn't shared everything you need to know about Night Burn, only that it has a hybrid approach of supporting weight loss and sleep, with no look at its full formula or any of its dosages. It is also worth noting this is not replacing Alpha Lion's sleep supplement Superhuman Sleep, which was created solely to help improve sleep and not the combination of sleep and fat burning.
As mentioned, Alpha Lion is dropping Night Burn in just a couple of days on Boxing Day through its online store, and definitely be on the lookout for a celebratory sale. The brand hasn't confirmed any kind of deal, but again it will be Boxing Day and the launch of a new product, making it an ideal time to run a promotion sitewide or based around Night Burn.