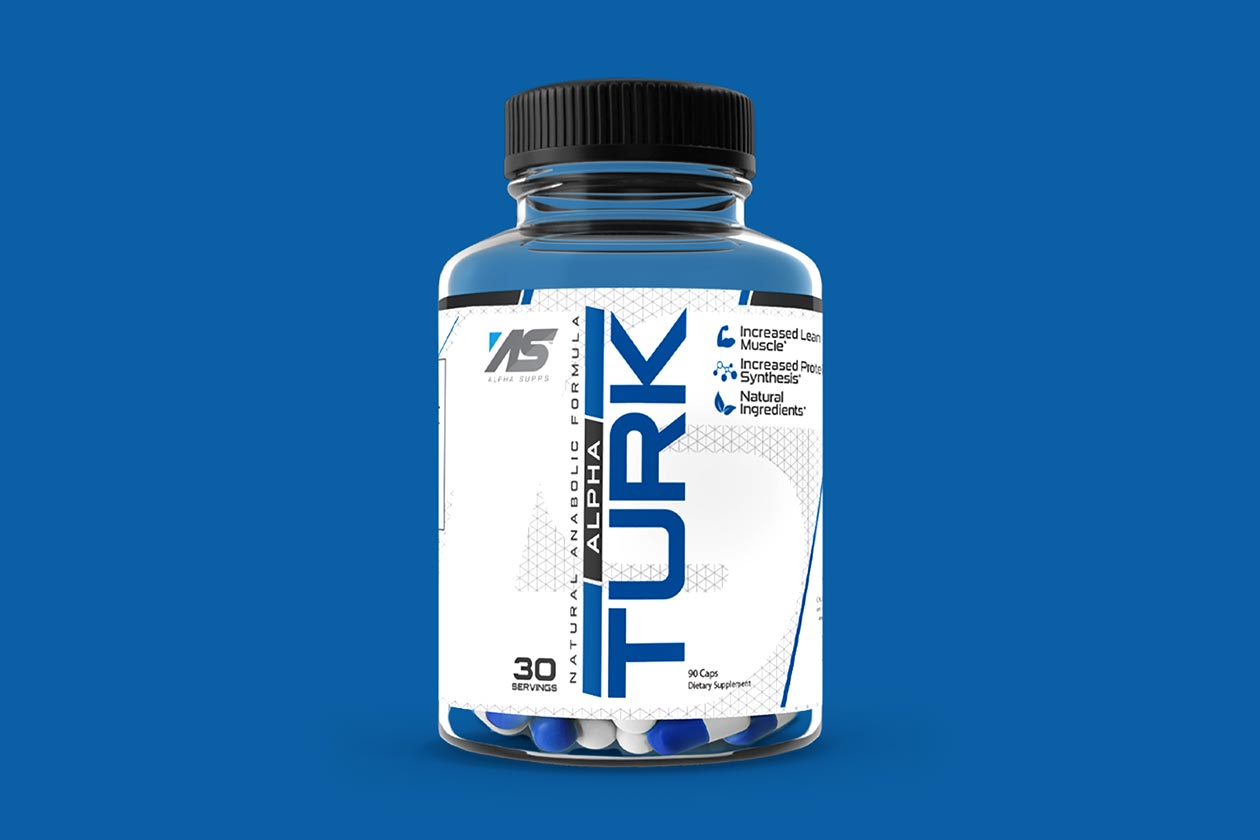 Alpha Supps is a still relatively new supplement company that spans several key categories and is known for products like Alpha Shred, Alpha Cuts, and its stimulant-powered pre-workout Alpha Pre. This week it has added a trending muscle-building supplement to its selection, something we've seen a fair amount of brands put together with Alpha Turk.
Alpha Turk from Alpha Supps is a turkesterone-based product, packing a gram of ajuga turkestanica extract in every three capsule servings, standardized to 10% turkesterone. To further help the supplement and its lean muscle-building goals, the brand has included a couple of other ingredients in 100mg of epicatechin and BioPerine to improve absorption.
Alpha Supps has priced its turkesterone-fueled muscle builder Alpha Turk a little higher than some of the other products relying on the ingredient, although once again, it does have more to it than just turkesterone. You can grab the supplement directly from the brand through its online store, where it'll cost you $69.99 for a full-size bottle of the usual 30 servings.