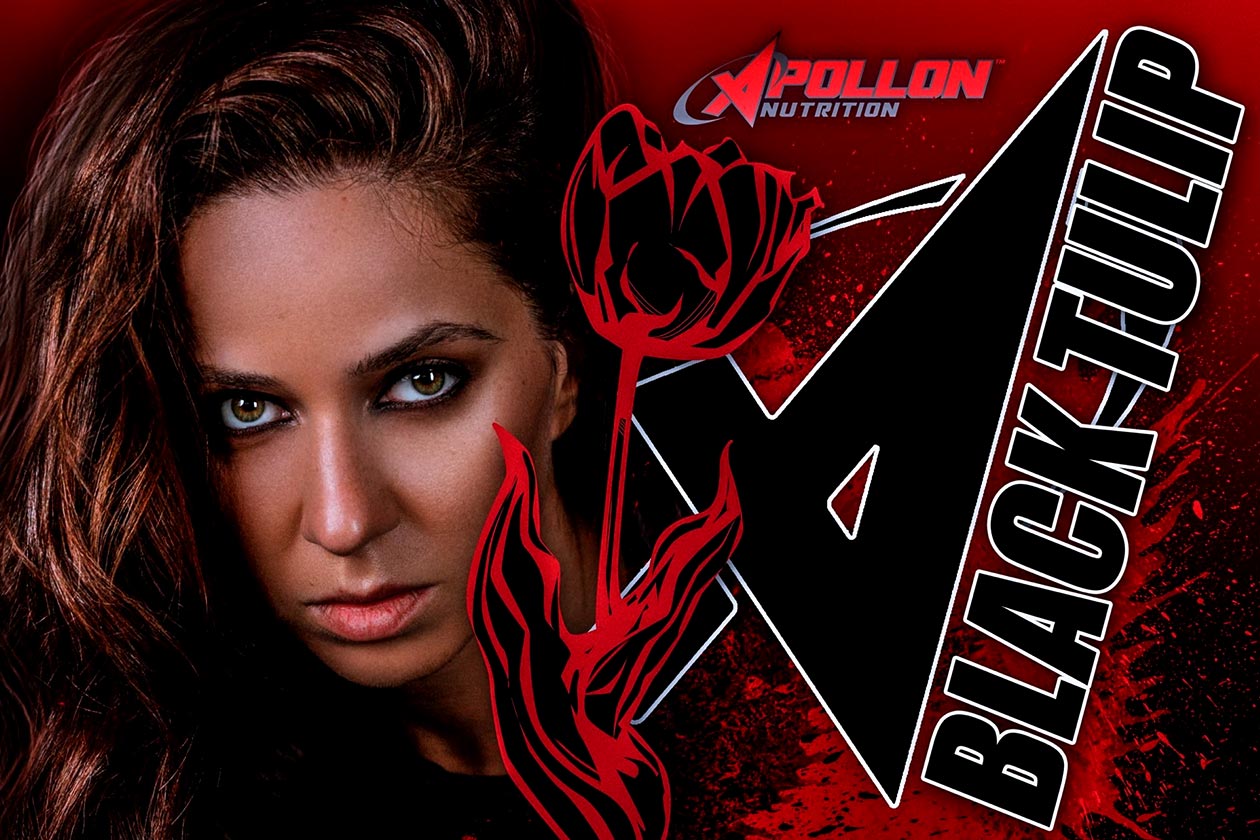 Apollon Nutrition is not only one of the top hardcore supplement companies out there, but it has also become somewhat of a pre-workout specialist, releasing several competitors for the category. Many of those products have been special edition releases such as Double Impact, a mix of Assassin and Hooligan, and Timecop, a blend of Overtime and Bare Knuckle.
This Friday, Apollon Nutrition is launching another special edition pre-workout, different from any of its previous efforts in the space, and it's not a combination supplement like Double Impact and Timecop. The hardcore company has put together Black Tulip, which is actually a collaboration of sorts, as it features Apollon's own Vice President and co-owner, Karalina Malachayeva, on the label.
Apollon Nutrition's Black Tulip is a hybrid pre-workout, combining traditional workout-powering compounds with weight loss supporting ingredients. The pre-workout side is loosely based on the brand's more intense stimulant powerhouse Assassin, blended with reliable fat-burning features such as 2g of carnitine tartrate, 50mg of GBB, and 200mg of Paradoxine.
Black Tulip is sort of a weight loss and Assassin hybrid, so if you're a fan of Assassin's high-powered intensity and interested in trying something a little different, the brand's latest creation might be what you're looking for. As mentioned, Black Tulip is another special edition product from Apollon Nutrition, and when it becomes available, it is not going to be around for long.
Apollon Nutrition is planning to launch the hybrid pre-workout Black Tulip this coming Friday, which is only four days away. That date is also relevant, as it is Karalina Malachayeva's birthday, giving the collaboration even more connection. You'll be able to grab the product from the brand's online store in a tub of 20 full servings in Pineapple Orange and Cherry Lemonade.