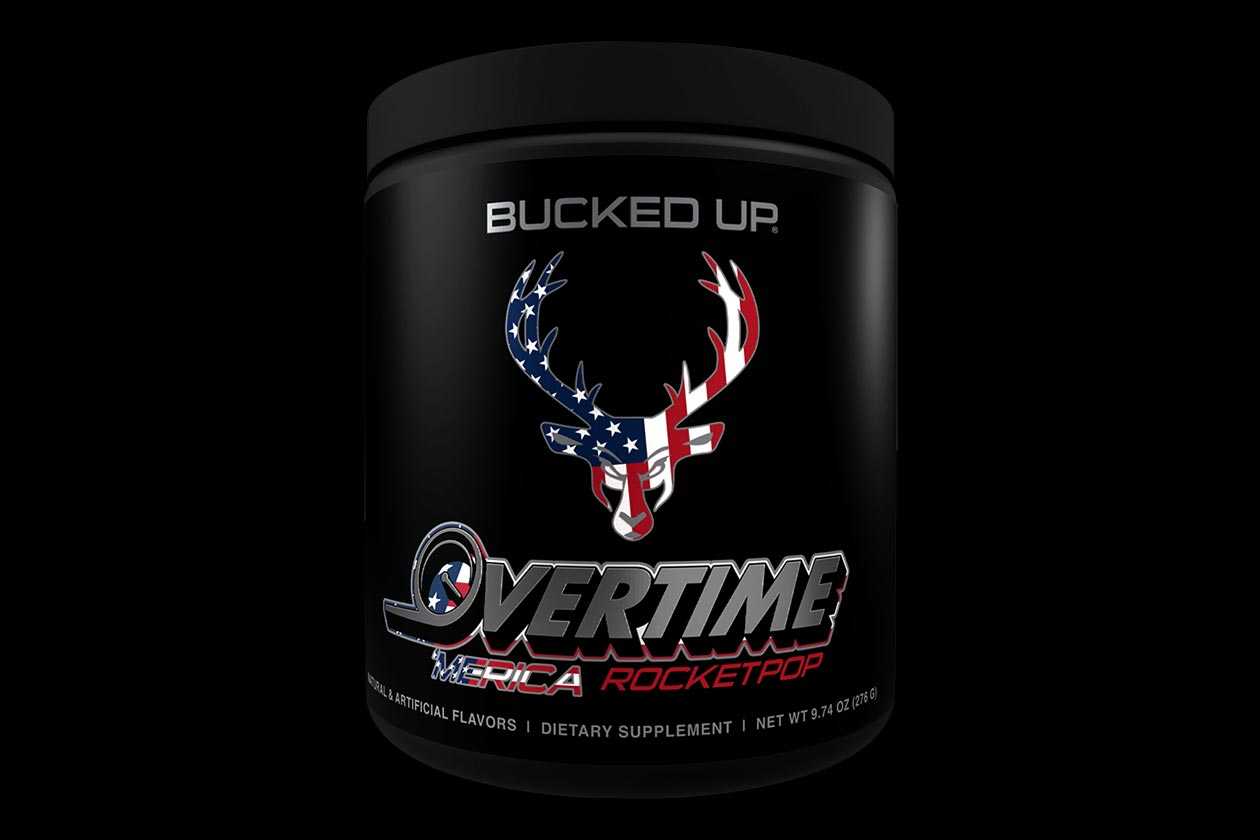 When it comes to pre-workouts, Bucked Up already has several competitors that it's known for, including the high-stimulant BAMF, Woke-AF, and the self-titled Bucked Up Pre-Workout. The brand has just dropped another stimulant-powered pre-workout that is built for a more mainstream audience, something that's reflected in where you can get your hands on it.
Overtime is a simple pre-workout now available from Bucked Up exclusively at the major supermarket chain Walmart. The supplement's price is another detail that reflects its simplicity, with a full-size tub of 30 servings costing $34.88. As mentioned, the formula is fairly mainstream and straightforward, featuring several common ingredients at light to moderate dosages.
Bucked Up has packed Overtime with 2g of beta-alanine to support performance, a gram each of arginine and agmatine for pumps, 750mg of taurine, and half a gram of coconut water for hydration. There are some ingredients for energy and focus as well by way of 100mg of theanine, a light 150mg of the classic stimulant caffeine, and lastly, 50mcg of huperzine-a.
Once again, the only place you can purchase Bucked Up's all-new and simple stimulant pre-workout Overtime is Walmart at $34.88 for a tub of 30 full servings, and at the moment it comes in only one flavor with 'Merica Rocket Pop.